If you're wondering where you can find fabrics appropriate for the Vancouver collection, this post is for you! We'll be splitting this up into a few posts. Today I'm talking about the Pacific Leggings and Dunbar Top.
Pacific Leggings
These leggings call for a knit with at least 50% stretch both horizontally and vertically (some people refer to this as 2-way stretch, some as 4-way stretch – the important part is that is stretches and recovers well in both directions). We have a handy stretch guide on the pattern envelope, but if you are in a fabric store empty handed, it's easy to figure out. You can borrow a ruler from the shop or from one of the cutting tables. If you hold 10cm of fabric between your fingers, it should stretch to at least 15cm.
We recommend a nylon/spandex or cotton/spandex blend. Nylon is going to give you a more performance/athleticwear vibe and a tight fit, while cotton will be more casual and possibly fit a little bit looser, so keep that in mind. You might find a nylon/spandex blended with viscose, rayon, or polyester. This could work too! Some "industry" names to look for: tricot knit, Supplex, luon. Be careful with tricot, look for a tricot knit with lots of spandex in it. The term tricot is used pretty loosely in the textile industry and can also refer to a non-stretch sheer nylon lining, among other things!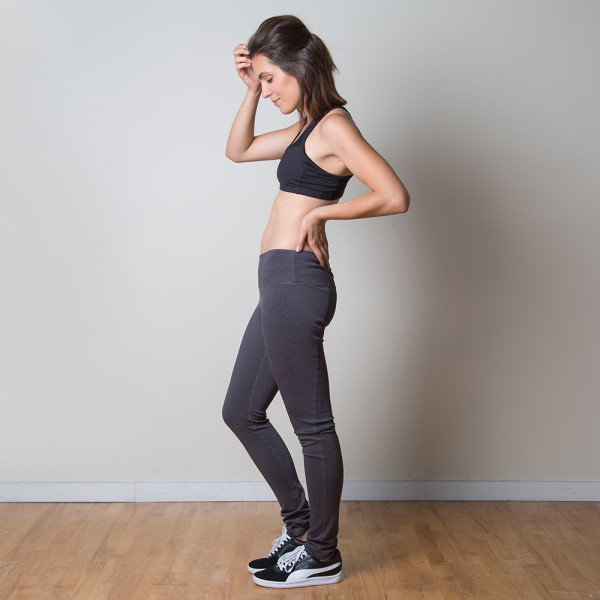 The Pacific leggings above are out of a cotton knit, you can see the fit is a bit more casual.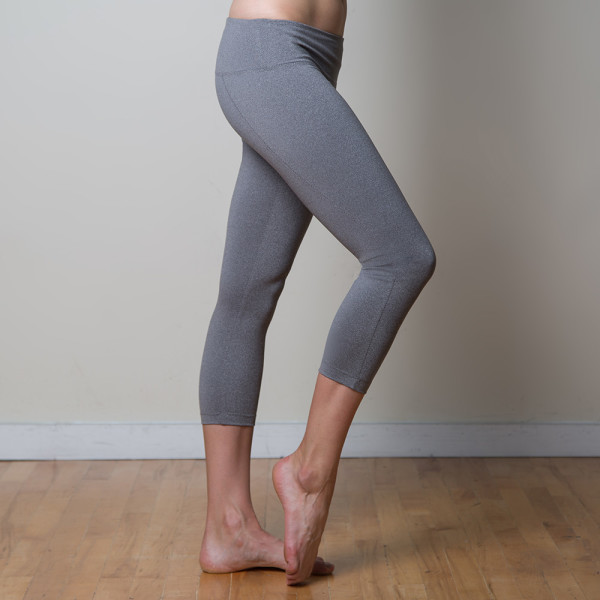 Here they are in an athletic knit with better recovery.
Whatever blend you choose, you want to look for knits that have good recovery. This means that if you stretch the knit, it will bounce back to it's original shape/size. If you are shopping in person, don't be shy to give the fabric a good tug and see how it reacts. If you're shopping online, look for something with 10-20% spandex content if you can (or something that is specifically recommended for leggings)! Generally, more spandex means better recovery.
Another important thing to look for is opacity. Nobody wants a see-through bum! Stretch the fabric and hold it up to the light to see how much you can see through it. A bit of light coming through is normal, but you don't want to see details through the fabric. If you're shopping online, make sure the fabric is recommended for athletic leggings.
One last tip! Don't shy away from fabrics labeled for swimwear. While they won't be the best for intense exercise, they will be just fine for regular workouts. If you expand your search into swimwear textiles, you get to use some really fun prints! Look for a blend of 80% Nylon / 20% Spandex and it should be perfect for these leggings.
Here are some fabrics that I found online that I think would work really well for the Pacific Leggings.
Fabric Suggestions for the Pacific Leggings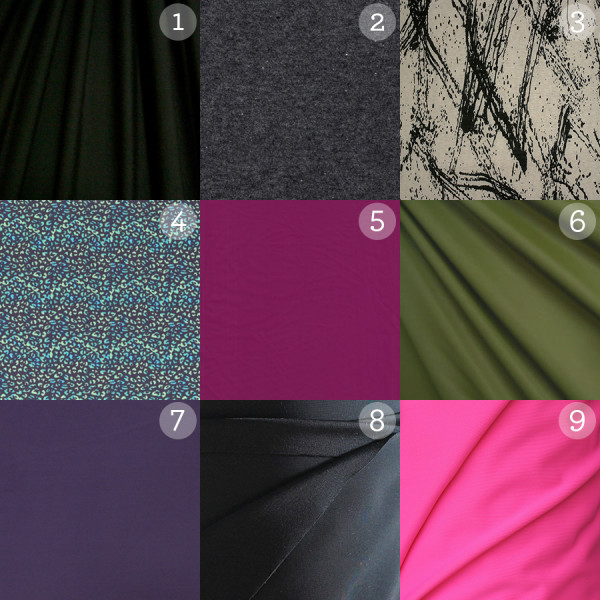 Dunbar Top
If you'd like, you can use the same fabric as the Pacific leggings for your Dunbar top, and have a matching set! You can also get a bit more creative with fabric options, since you can go with something a little bit lighter weight, and mix it up with mesh at the neckline if you'd like.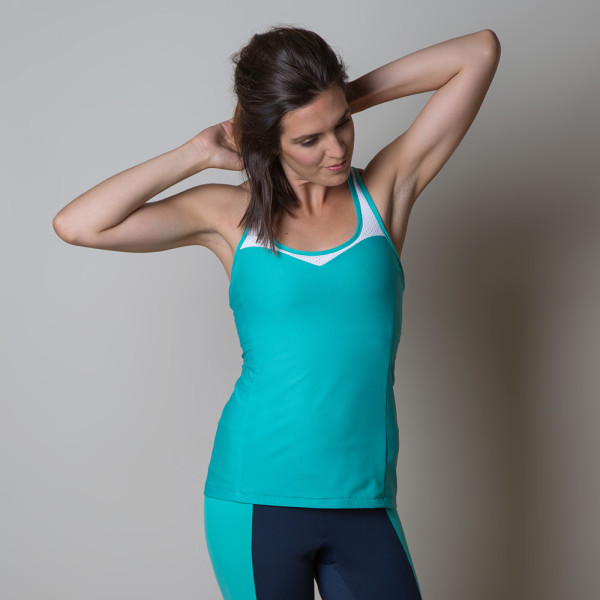 You want to focus more on athletic fabrics for this top, so nylon/spandex blends are the best way to go, or other synthetic blends with nice stability. Cotton? Not so much here.
You'll also need to get some power net for the bra lining or shelf bra. You can go with something lightweight (like a power mesh), or something a little heftier if you'd like a bit more support (like a firm power mesh).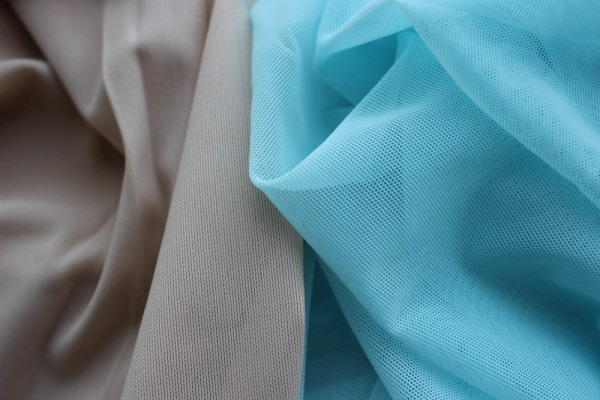 An example from my stash. Left: Firm power mesh. Right: Regular power mesh. You can see the difference in density, opacity, and weight, just from the photo! 
Fabric Suggestions for the Dunbar Top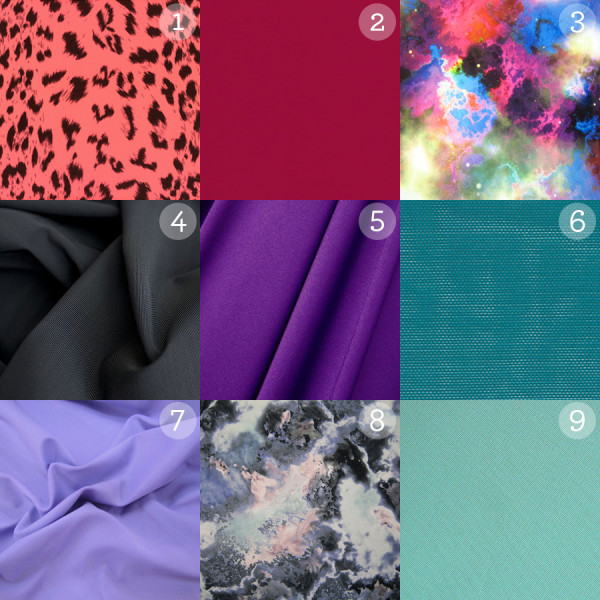 Do you know any good sources for athletic wear fabrics that I missed?
Next up I'll be going over fabric suggestions for the Cypress Cape & Seymour Jacket!