Today we're covering fabric suggestions for the Fraser Sweatshirt! This is the final instalment of this series that covers fabric suggestions for the Vancouver Collection. If you're just tuning in, here is Part I and Part II.
For the Fraser Sweatshirt, we recommend medium weight knit fabrics with at least 20% stretch, such as cotton knits, sweatshirt fleece, interlocks, or french terry. There are so many possibilities with this one. I'd look for something opaque, with some body – nothing too lightweight or slinky. Good recovery is better, but not essential. Some french terry or fleece fabrics don't have great recovery because they don't have any spandex blended into them. This isn't necessarily a bad thing, but keep in mind: fabrics without good recovery will stretch and bag out in areas under stress (like the elbows), and they probably won't bounce back to their original shape until washed.
There are three views included in this pattern, and lots of room to play around with contrast fabric.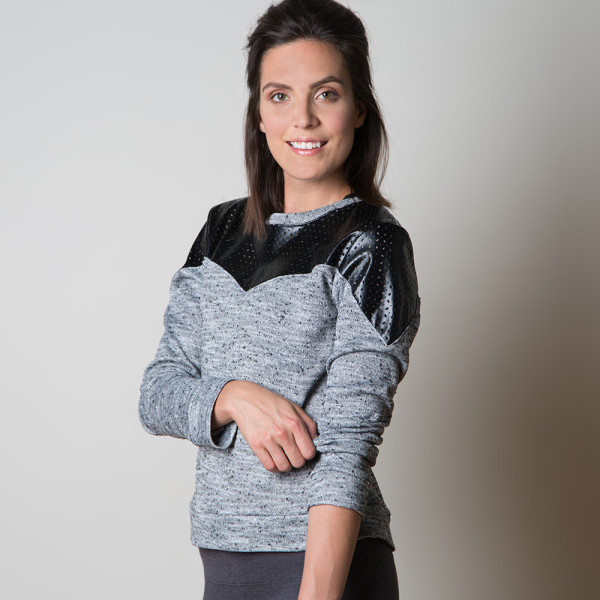 If you're making view A with the contrast yoke, I love the idea of a faux leather or suede like the sample we made. Something like this, this, or this would work awesome! Now I'm dreaming about a mouse grey french terry / faux suede combo. If you're looking for the exact faux leather fabric we used above, I found it available here.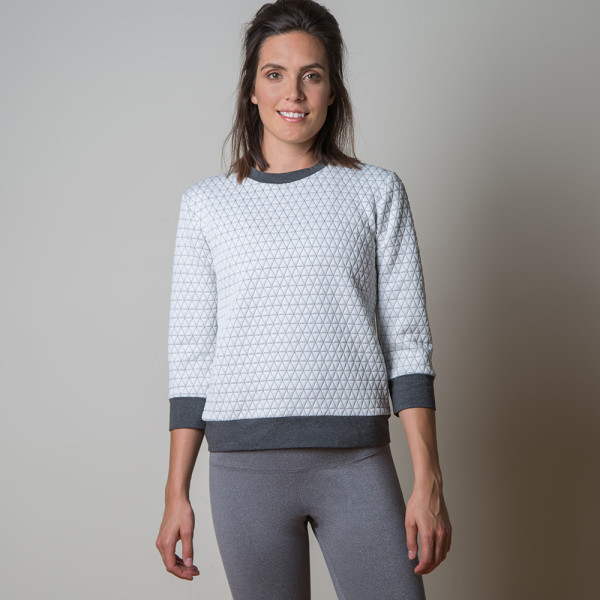 View B is the simplest version but it doesn't have to be boring! I love the idea of doing one colour french terry for the body, and a different colour french terry for the bands. A quilted knit is perfect for this version!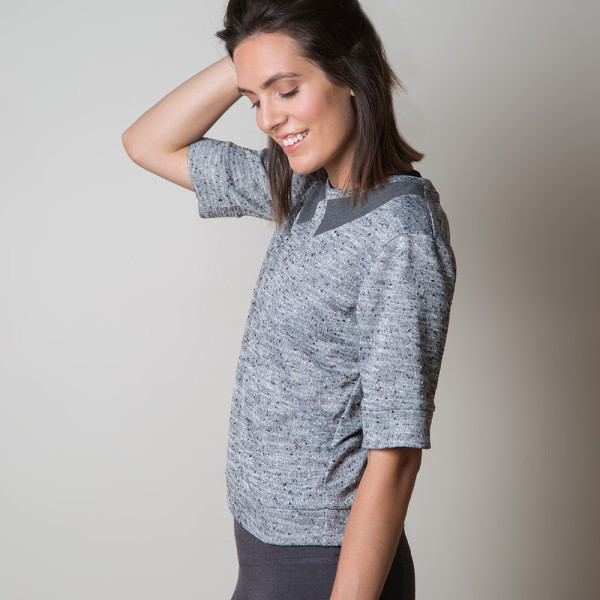 View C is the sweetest design for sure, but you can tone it down with a monochromatic fabric choice. Dark grey on light grey (as above), or dark navy on denim blue would be awesome!
Fabric Suggestions for the Fraser Sweatshirt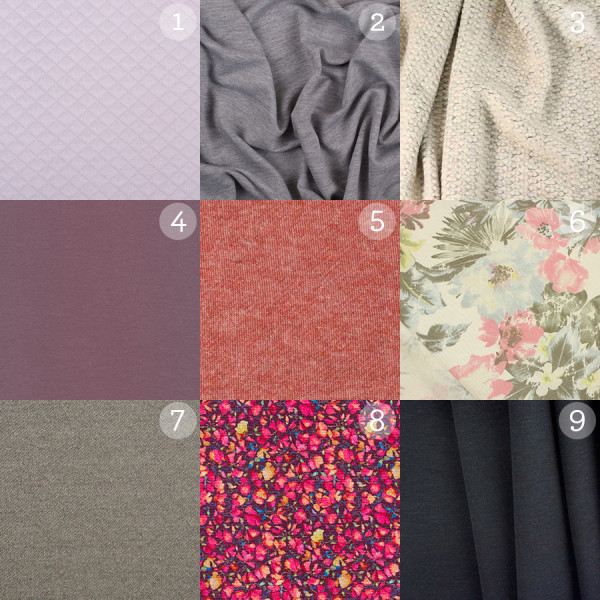 Which fabric would you pick for your sweatshirt? I think my favourite one is the Liberty fleece, it's so hard to find beautifully printed fleeces!