Let's continue chatting about fabric suggestions for the Vancouver Collection! In Part I, we discussed fabric selection for the Pacific Leggings and Dunbar Top. Today I'm covering the Cypress Cape and Seymour Jacket. I had so much fun looking for fabrics for these. There really are some cool options online, so I'm excited to share what I found with you.
Cypress Cape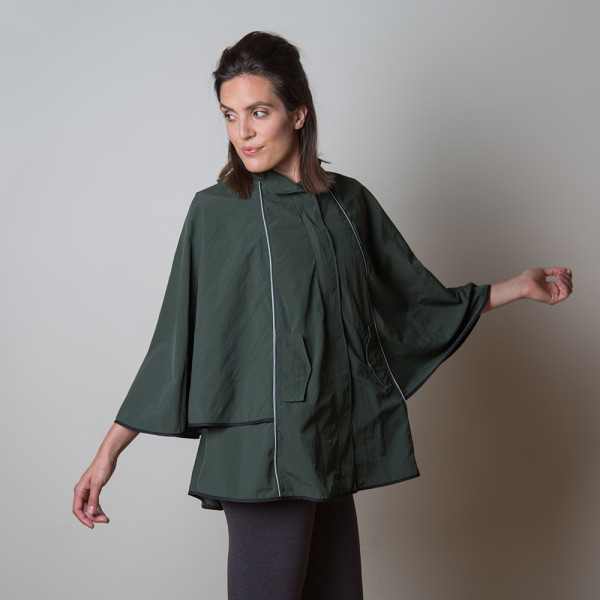 The Cypress Cape calls for lightweight woven fabrics such as ripstop nylon and rainwear fabrics. Ripstop is that nylon fabric with a subtle grid in the weave, often used for windbreakers or sports jackets. Rainwear fabric is a looser term, it can be more "fashion" or "utilitarian" depending what you'd like and what you can find. If you're feeling adventurous, I think this cape would be wonderful out of a plaid coating, or even a hefty cotton twill.
Fabric Suggestions for the Cypress Cape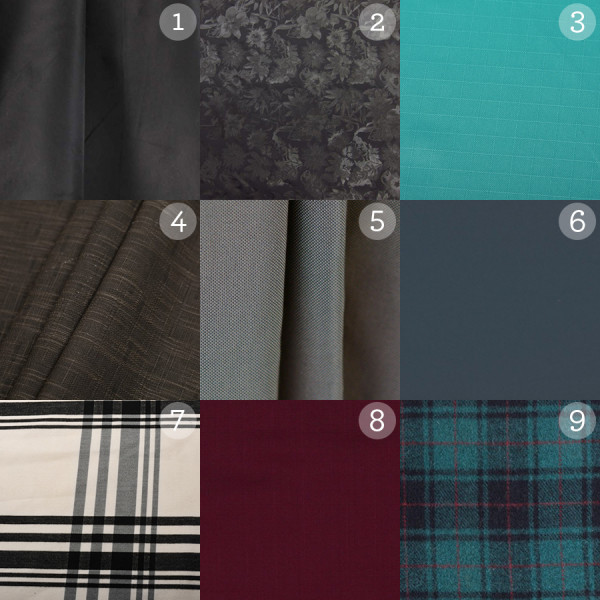 Seymour Jacket

The Seymour Jacket opens up even more doors for fabric options! The design lends itself really well to fun bright colours and interesting prints.We recommend light to medium weight woven fabrics such as ripstop nylon, rainwear fabrics, cotton and cotton nylon blends. You could use any of the rainwear fabrics suggested above for the Cypress Cape, but I also put together some extra picks below!
Fabric Suggestions for the Seymour Jacket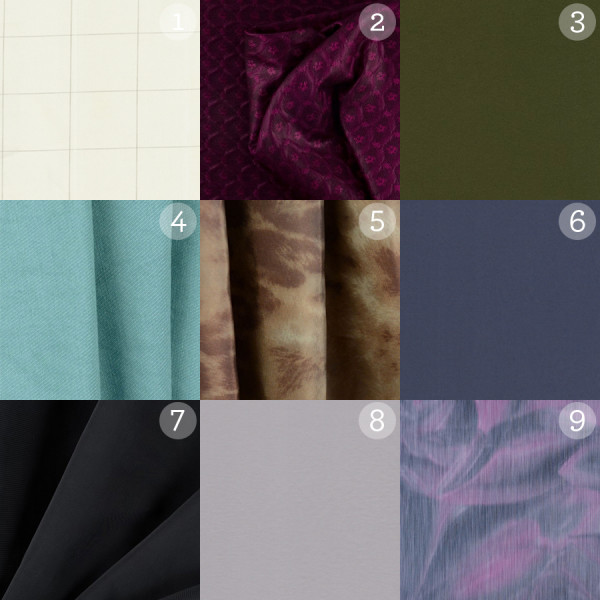 The Seymour Jacket is lined, and you can go a lot of ways with this! Something like a rayon bemberg or polyester satin lining would work great. A lightweight cotton voile could be great if you'd like something casual and breathable. Or, if you're going for a sportier look, try to find athletic mesh/netting (the non-stretch kind used for sports jerseys).
Next up we'll look at fabrics for the Fraser Sweatshirt!