Exciting news from Sewaholic Patterns! As we've hinted at in social media, the month of May was very busy for Sewaholic! While there's certainly lots of big things going on behind the scenes, we're ready to spill the beans on a few!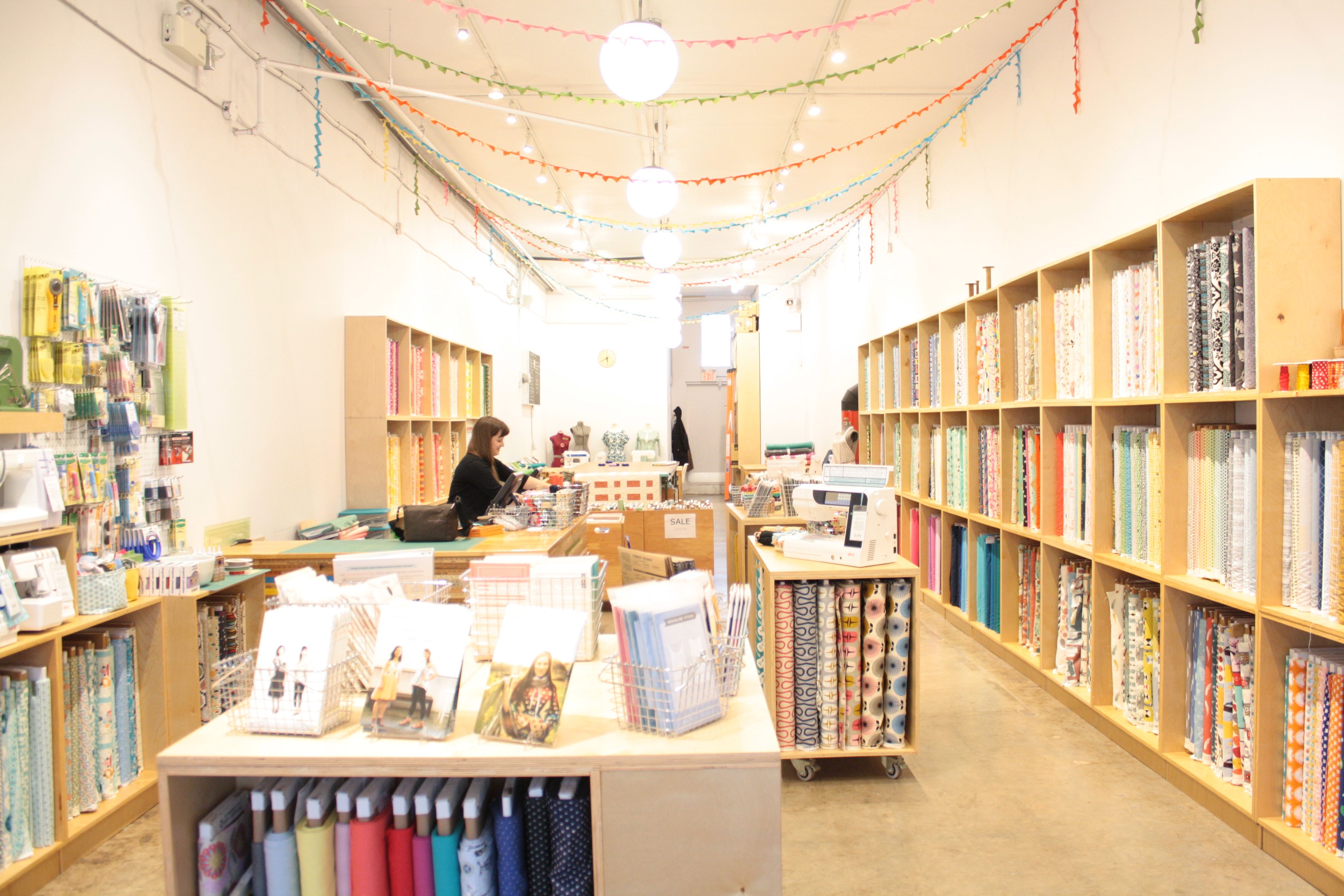 For over 6 years, Spool of Thread Sewing Lounge has proudly carried Sewaholic Patterns at our brick and mortar retail shop in Vancouver, BC. A few months ago, Tasia popped by our shop and approached us about taking over Sewaholic Patterns for her. We really couldn't have been more excited (and honoured).
Sewaholic is so closely tied to Vancouver, with many of the patterns named after some of our favourite streets and places here in the Vancouver area. We think that Sewaholic is a perfect sister company to our modern fabric shop.
For long time blog readers you've seen Spool of Thread Sewing Lounge featured on Sewaholic over the years. We've had the pleasure of hosting the wonderful Sewaholic book launch party.
The last month and a half has been a time of transition here at Sewaholic. Tasia is also here a bit behind the scenes, working with us to ensure a smooth transition over the next few months and lending a hand with our next few pattern releases!
One thing we always knew about Sewaholic Patterns is that the community here is amazing. Tasia has always spoken highly of you, and she wanted to write a message to you all:
I started the business in 2010 with a little bit of savings and a lot of energy. I'm amazed at how far we've come, and grateful for the success of Sewaholic Patterns so far. Our patterns are sold worldwide and translated into three languages. We're known for writing great instructions, designing patterns that quickly became wardrobe favourites, and creating clothing that's different from what's already out there.

I'm super excited about the transition to the new owners. It won't be me behind the scenes, but all the things we stand for will live on. And now a super cool, local company that totally 'gets' what's awesome about sewing your own clothes will be stepping in to take over.

Henry and Lili really are the perfect fit: they know fabric inside and out, they teach sewing classes so they've got first-hand experience watching people sew from patterns, and they're totally on top of what's happening in the sewing industry. They're Vancouver-based so all of the Vancouver-area pattern names make sense. They'll bring fresh energy to the company and I'm super excited to see where they take the business! I've brought it this far. They'll take it to the next level.

Thanks for the adventure. I'm so grateful and it's an experience I'll never forget, no matter where life takes me. Please join me in wishing Lili, Henry and the team at Spool of Thread all the best as they take on this exciting new venture!

Tasia
Like Tasia mentioned, we are excited! We're excited to continue the amazing standard and reputation for well designed patterns that Sewaholic has set. We're excited to continue to spread our love of sewing independent patterns. We're excited to continue the amazing Sewaholic community, fully knowing the wonderful work Tasia and her team have completed. We're excited to take all of this and provide all of you with sewing patterns to love.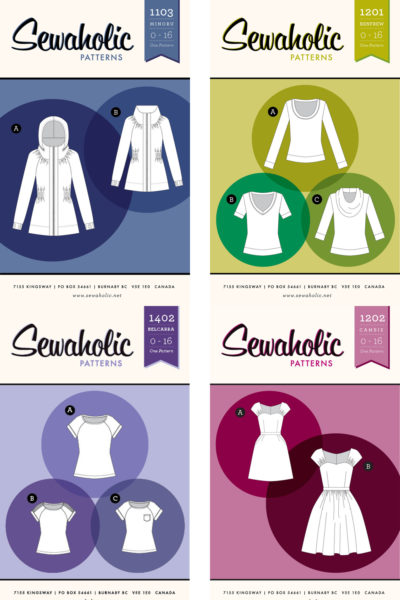 And, we're also excited to announce that we've reprinted 4 previous favourites… The Belcarra, Renfrew, Cambie and Minoru patterns. Wahoo! We're super glad to have them back on paper. Order here today, or look for them at your favourite Sewaholic Patterns retailer soon!