We do our best to make our patterns error-free and fun to sew, however, sometimes one slips by our pattern testers and editors. If you think you've found an error in a pattern you purchased, please feel free to contact us at info@sewaholic.net and we'll look into it.
Below are a  few errors we've discovered. Make a note of these on your pattern instruction sheet or envelope for future reference!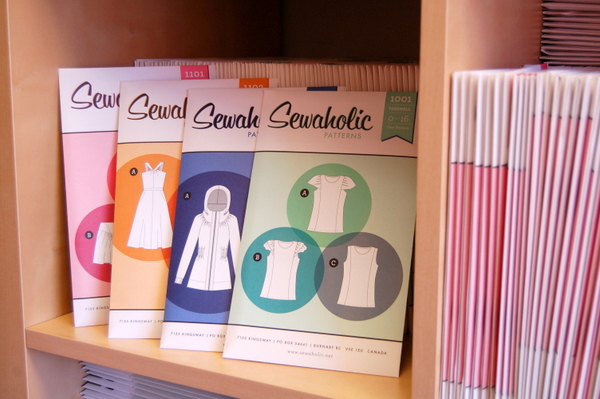 Pattern: 1001 Pendrell Blouse, First Printing

Pattern piece for Neck Binding (6) should be labelled with Cut 1 instead of Cut 2.
Pattern: 1103 Minoru Jacket, First Printing

In Sewing Step 22, text should read 'Press under jacket hem, 2 5/8" (7cm) – the 5/8″ symbol is missing.
Pattern: 1201 Renfrew Top, First Printing

In Sewing Step 6, for View C, text should read 'Sew collar pieces right sides together along un-notched edge.'