A couple of you have asked me for fabric suggestions for the Pendrell Blouse for beginners. Also, some of you asked for tips on sewing tricky, slippery fabrics. I thought I'd answer both of these questions in a post, as many of you might be thinking the same thing!
The best fabrics for the Pendrell Blouse are the tricky ones: slippery, shifty fabrics like silk or polyester charmeuse, chiffon, rayon challis, crepe de chine. However, here are two thoughts that might help you feel confident using slippery fabrics!
1. I designed this blouse specifically for tricky fabrics! I love silk charmeuse, but hate hemming and sewing fiddly details with such a smooth, sleek fabric. That's why the ruffles are on the fold, as are the draped, pleated sleeves. No hemming necessary! Even the neckline binding is done using a folded piece, so you don't have to turn and press a tiny edge in a tricky fabric. I wanted to be able to sew up luxurious, elegant blouses with ease and confidence, that was one of the main goals of this pattern.
2. I'm planning to write up some tips on sewing with slippery fabrics. Near the beginning of the Sew-Along I'll put up a post with tips, so we can tackle these lovely smooth fabrics with as much information as possible. (On that note, if you have any tips on sewing slippery fabrics leave me a comment here! I'll compile all of the tips as well as my own suggestions for that post. The more info, the better!)
Still nervous to sew with silky, smooth fabrics? Here are some easier-to-sew fabric suggestions.
Cotton voile and lawn. Voile is slightly lighter weight than lawn. Both are very soft, very lightweight cotton woven fabrics. Look for ones that drape nicely and have a soft hand. Pre-washing cotton voile and lawn will soften the fabric as well.
Here are some lovely examples of 100% cotton voile: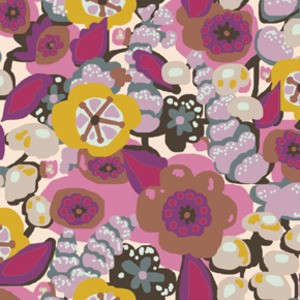 (click image for source)
(click image for source)
I love cotton voile! I'm a big fan of natural fibres, and cotton is the easiest to sew. You can iron the heck out of it, throw it in the washer and dryer, and it's always cool and comfortable to wear.
Rayon challis. This fabric is a happy medium between tricky silk charmeuse and easy cotton voile. It's soft and drapey, but doesn't slip as much when sewing. My blue ruffled version of the Pendrell Blouse is made of rayon challis and it's very comfortable to wear.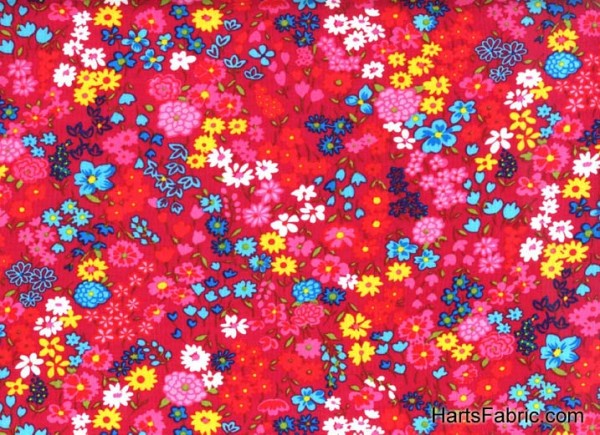 (click image for source)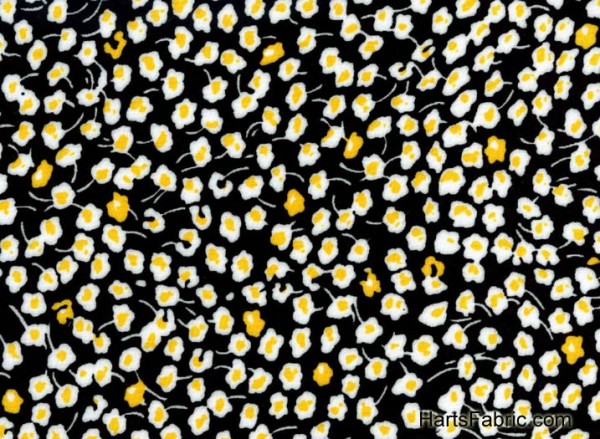 (click image for source)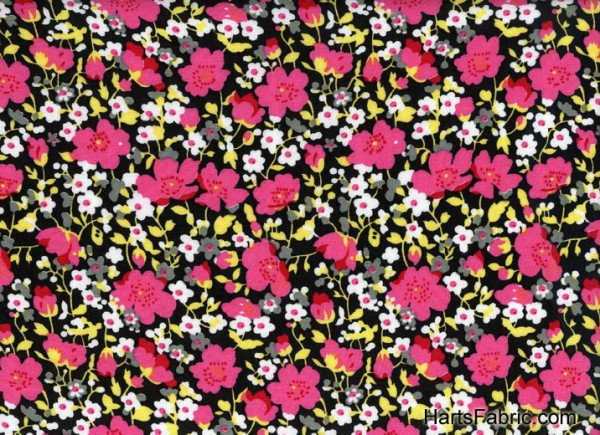 (click image for source)
I know what this fabric feels like, as Fabricana had some of the pink-print last summer. It's hard to judge what fabrics will be like just from seeing them online. It's very drapey, has a cottony hand and soft surface. Very nice!
Stable jersey knits. Stable is the key word here! No slippy, thin polyester knits – those are the hardest to sew! Viscose or rayon knits, or soft cotton knits, are easier to sew than silk charmeuse, but not as easy as cotton voile or lawn.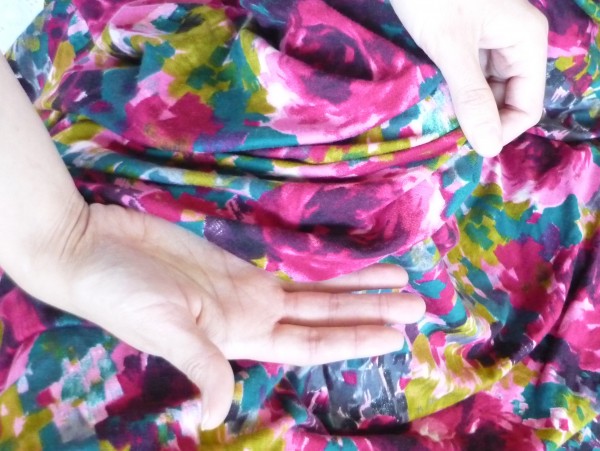 The key factor is drape. Although, if you're leaning towards the sleeveless version, drape is less important. The ruffled version will work in a less drapey fabric as well. It's the draped sleeve version that really needs a soft fabric to form the pleats so they look elegant, not poofy.
Also, don't be tempted to over-fit the blouse in a cotton or knit fabric. Keep the silhouette loose and roomy, the princess lines will give the illusion of a form-fitting blouse. The extra room is key to getting it on and off! You could consider adding an invisible zipper, but I like to tuck my blouses in and the invisible zipper gets in the way.
I hope this helps! Have you picked your fabric already? Any other suggestions for easy fabrics to sew, or tips on sewing slippery fabrics? Leave us a comment!
Happy fabric-shopping, everyone!