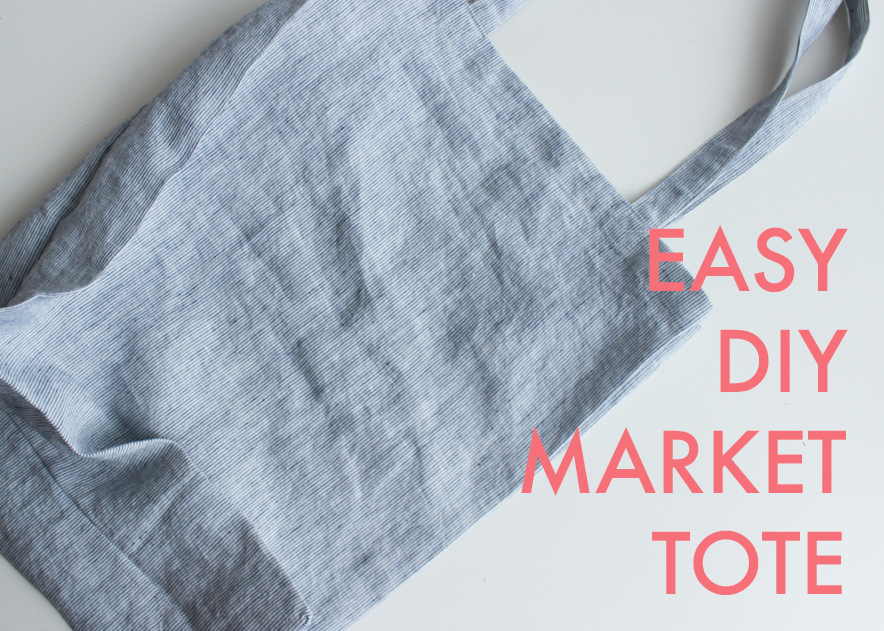 The other day I looked at my box of grocery totes in my coat closet and let me tell you it was a sad sight. I have tons of those reusable shopping bags that you can buy at the grocery store, but those things do not stay nice for too long. It occurred to me: I make most of my own clothes, why not my shopping bags too? I love a good canvas tote, so it was time to sew one.
Here's how you can draft and sew a market tote in just a couple of hours!
Alright so drafting this tote is the easiest part: it's two rectangles.
The main bag piece is 22½" X 19¼" (57cm X 49cm)
The strap piece is 28″ X 3¼" (71cm X 8cm)
Seam allowance is included in these measurements. It's ⅝" (1.5cm) everywhere except the top of the bag and the ends of the straps (they have 2″/ 5cm allowance).
Cut two of each piece!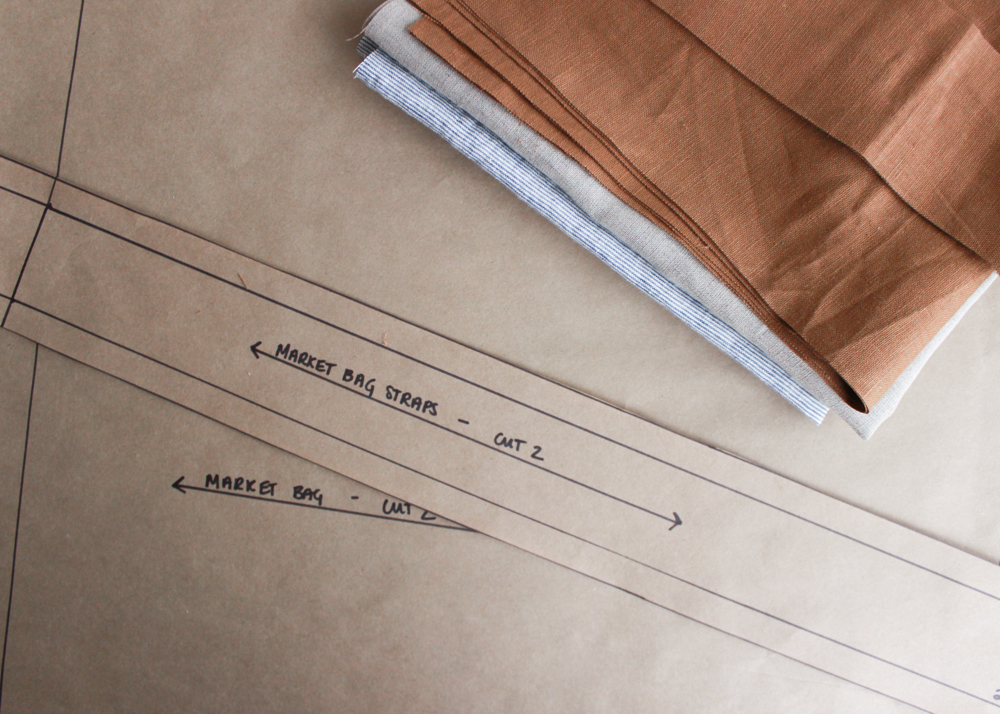 It took me only ¾ meter (or yard) of 55″ (140cm) wide fabric for one bag. I used some linen fabrics from my stash for these bags. I would call them medium weight, and they work great. If you're looking for something with more structure, go with a heavy weight linen or cotton canvas.
Pro tip: cut a few of these at once! You will be glad you did.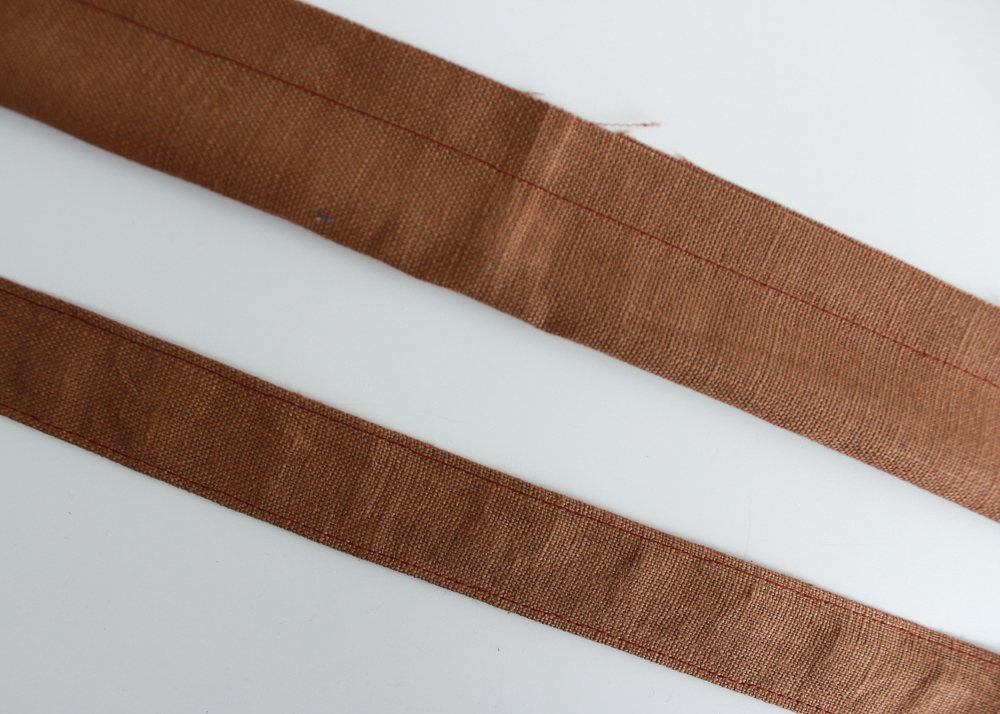 Start by sewing the straps. Fold each strap piece lengthwise with right sides together. Sew at a ⅝" (1.5cm) seam allowance, then turn the strap right side out. Press, and topstitch at ⅛" (3mm) from each edge.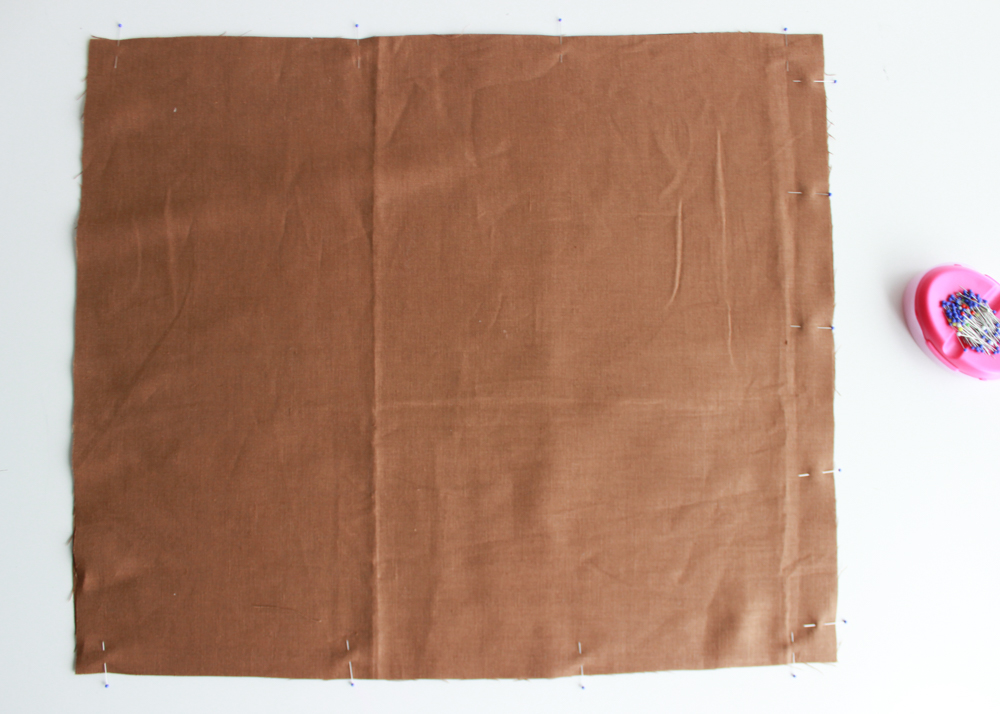 Next we're sewing the main portion of the bag. Pin your bag pieces with right sides together, sew along one long edge, pivot and sew across the bottom, and then sew up the other long edge.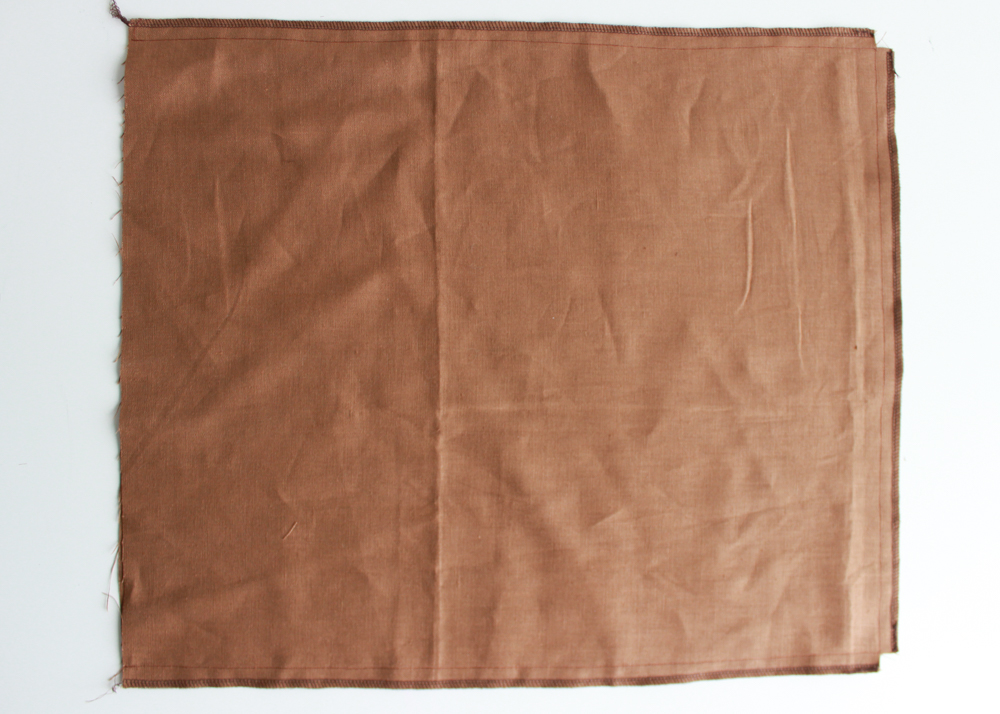 Clip the corners and then finish your raw edges together with a serger or zig zag stitch on your regular machine.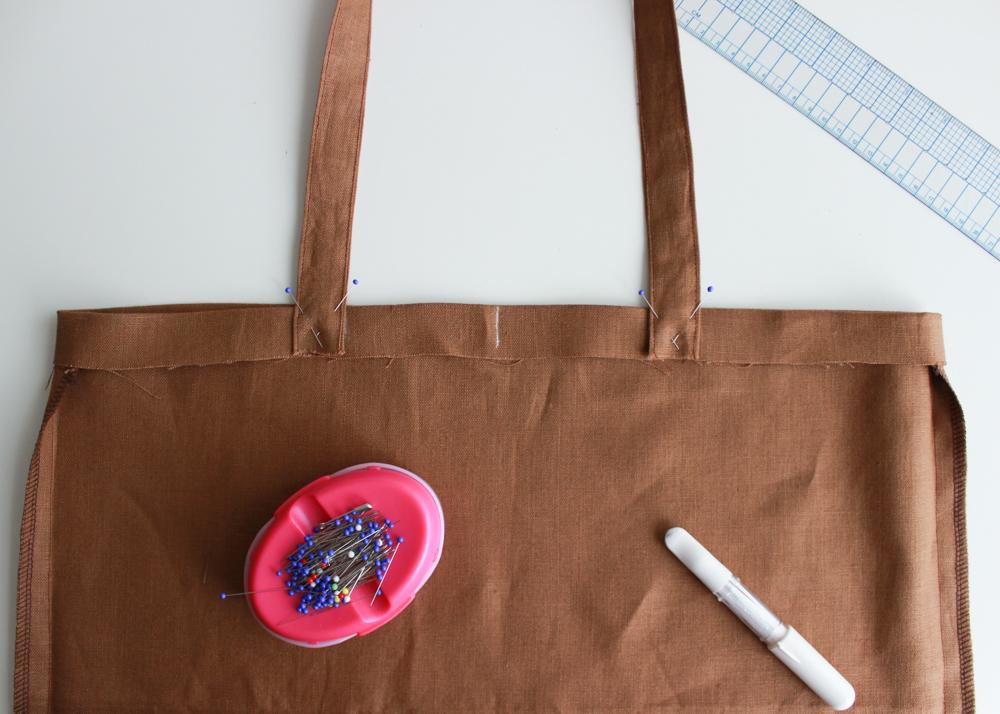 Press the top edge of your bag down by 1″ (2.5cm). Next we're going to pin our straps: we want them 6″ (15cm) apart. Start by marking your center and then measure 3″ (7.5cm) over on each side. Pin your straps in place just outside those markings.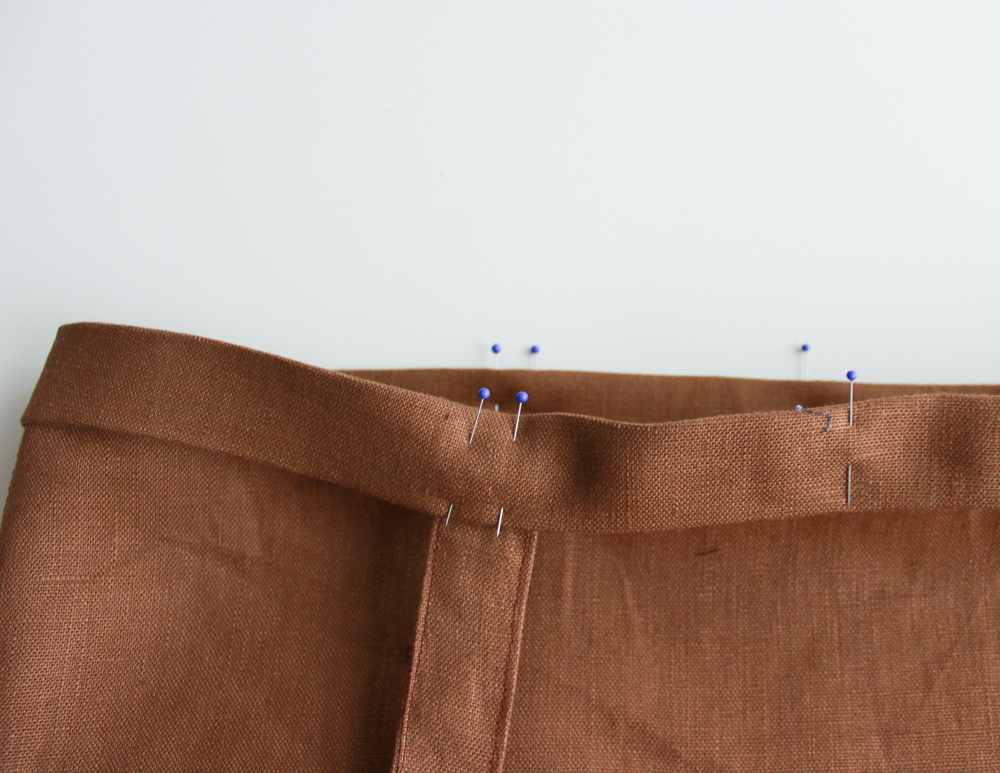 Now turn your top edge down again by 1″ (2.5cm) – this will enclose the straps within the top hem as shown above.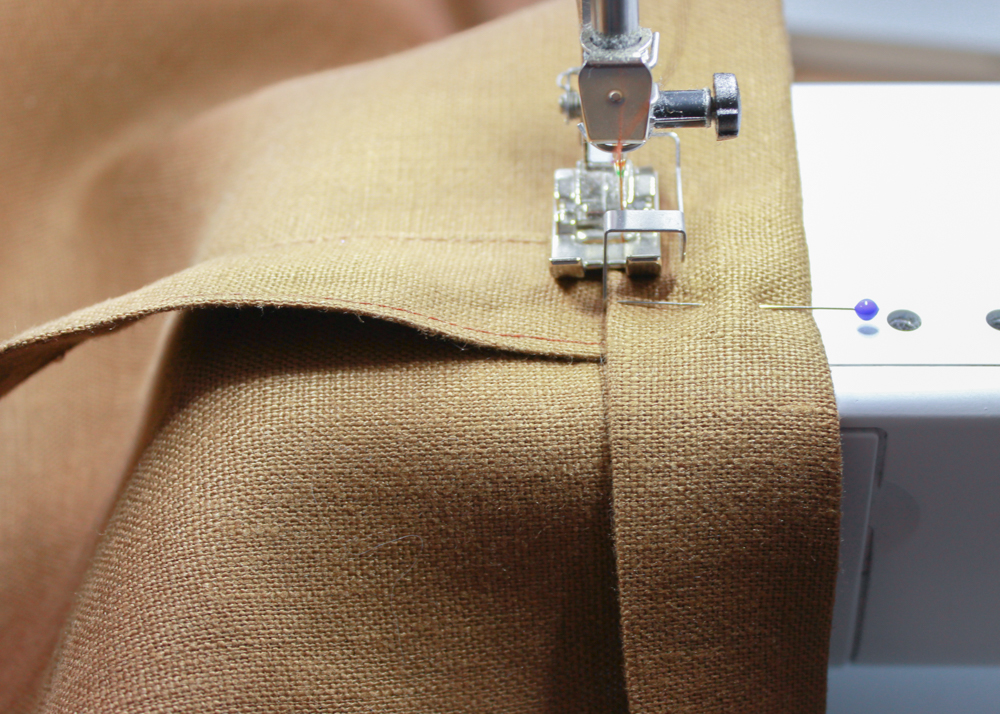 Topstitch the "hem" of your bag in place.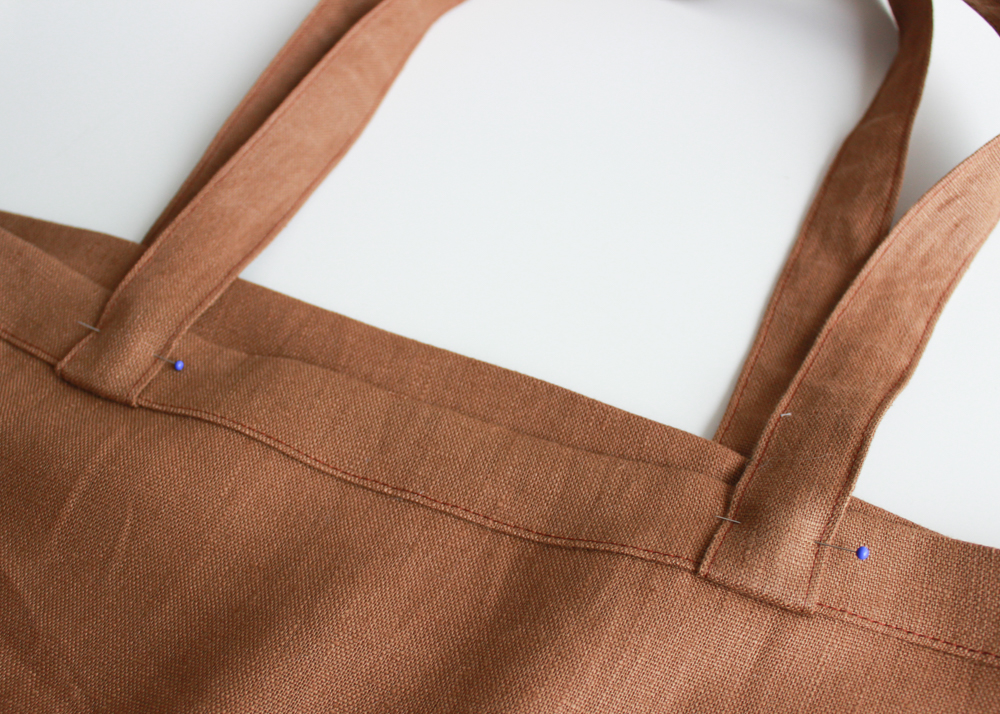 Press your straps upwards and pin in place.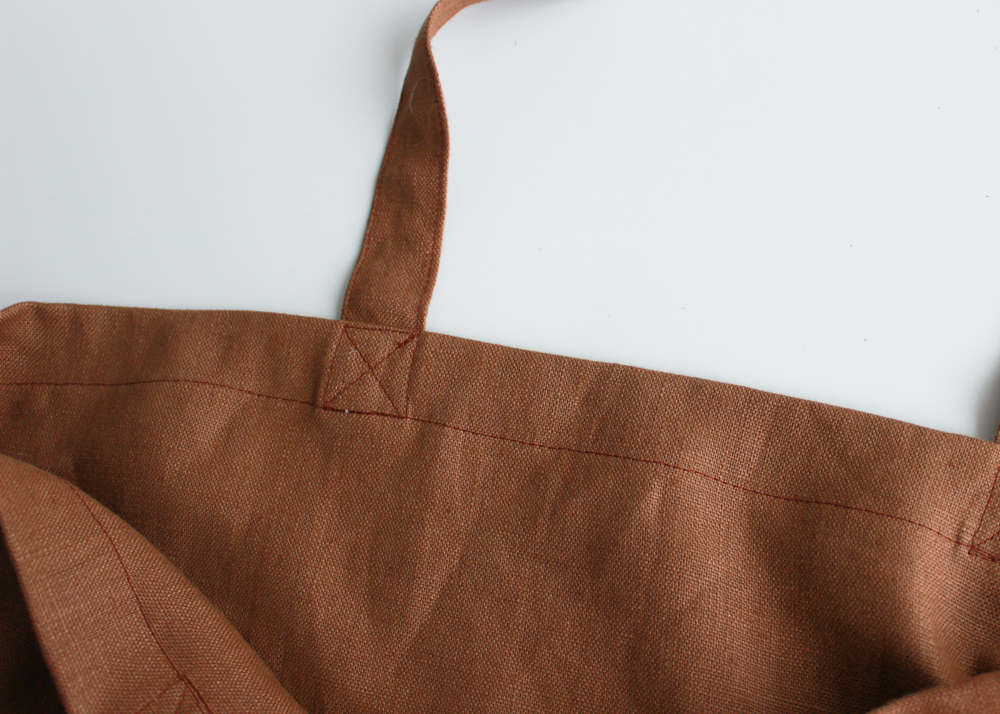 Topstitch your straps in place. I like to sew a square and then an "X" for added strength.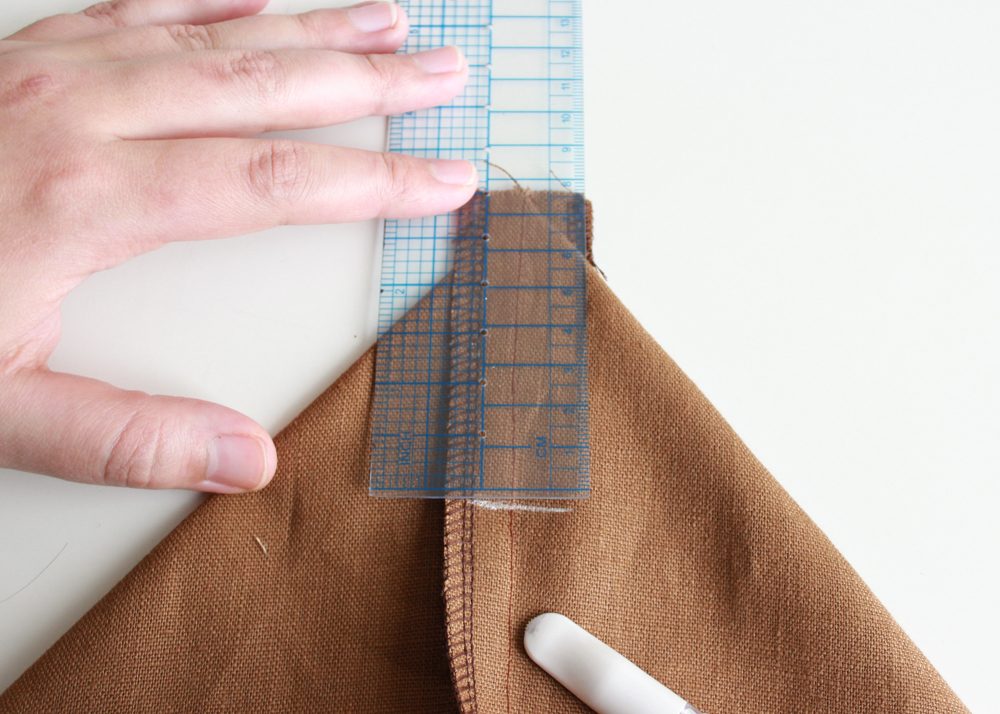 Now we need to sew across our bottom corner to form a gusset. Turn your bag wrong side out and fold your corner as shown above. I like to finger press the seam allowances in different directions to avoid bulk. Mark 3″ (7.5cm) in from the corner.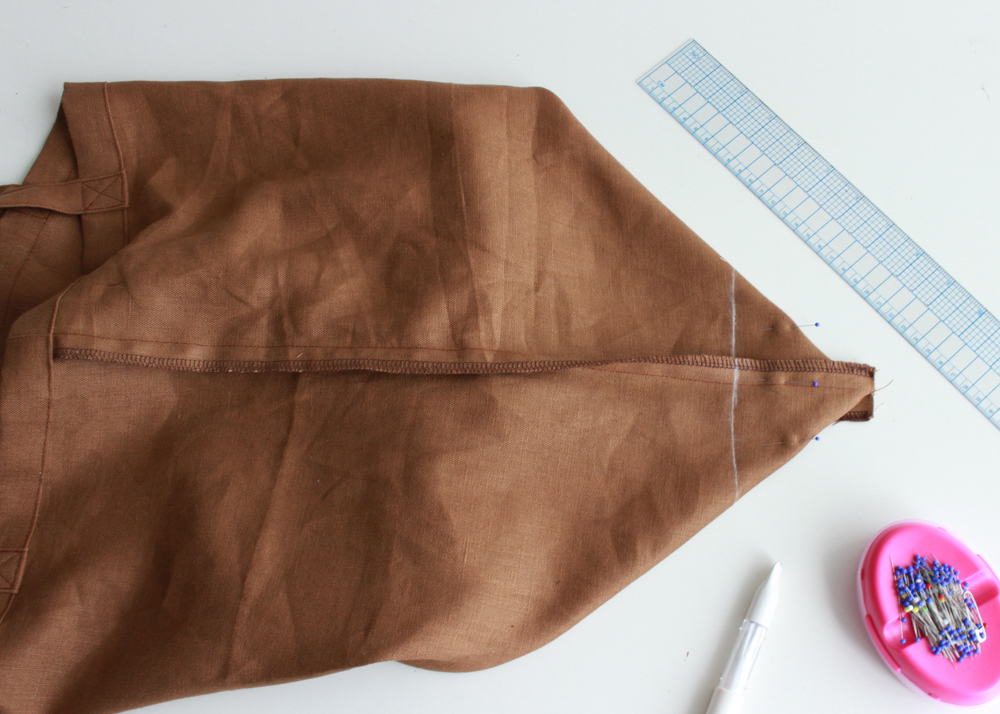 Here's another view of that corner. Pin and mark your sewing line – it should measure about 6″ (15cm) across. Sew across and repeat on the other side.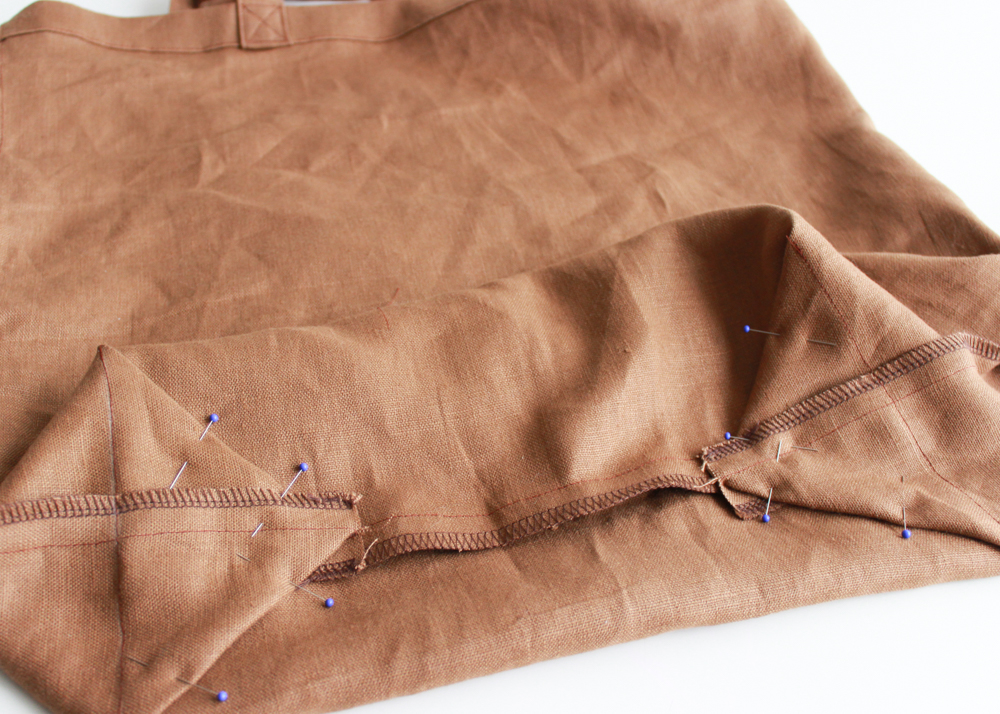 The last step is to topstitch each gusset flap in a "V" shape to secure it in place. Pin each corner down as shown above and topstitch close to the edge.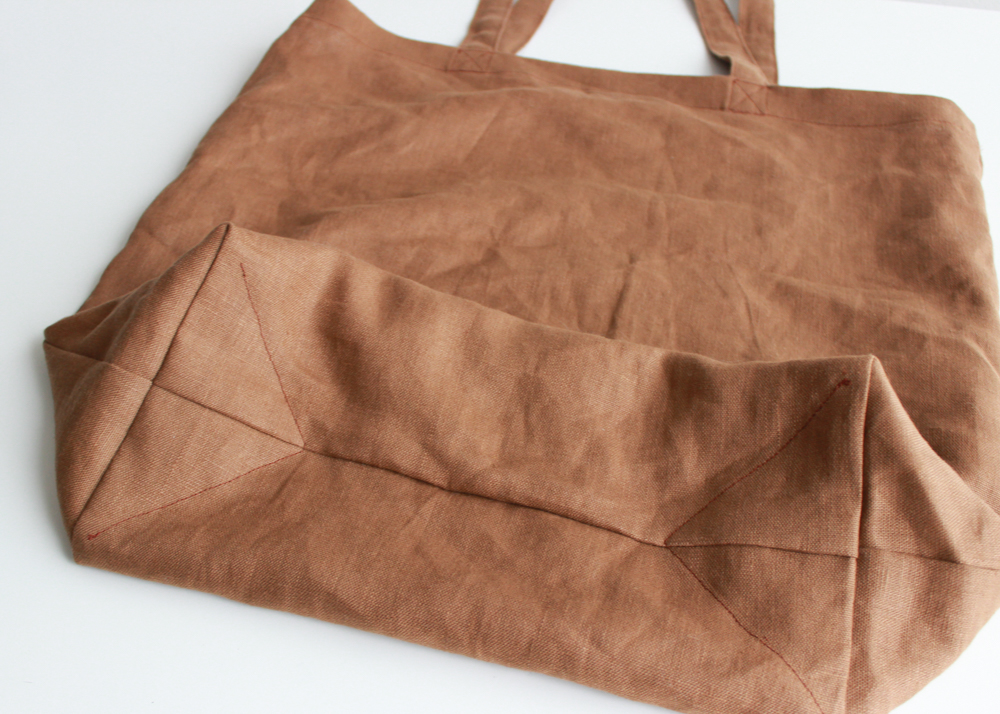 Here's what that looks like from the right side of the bag.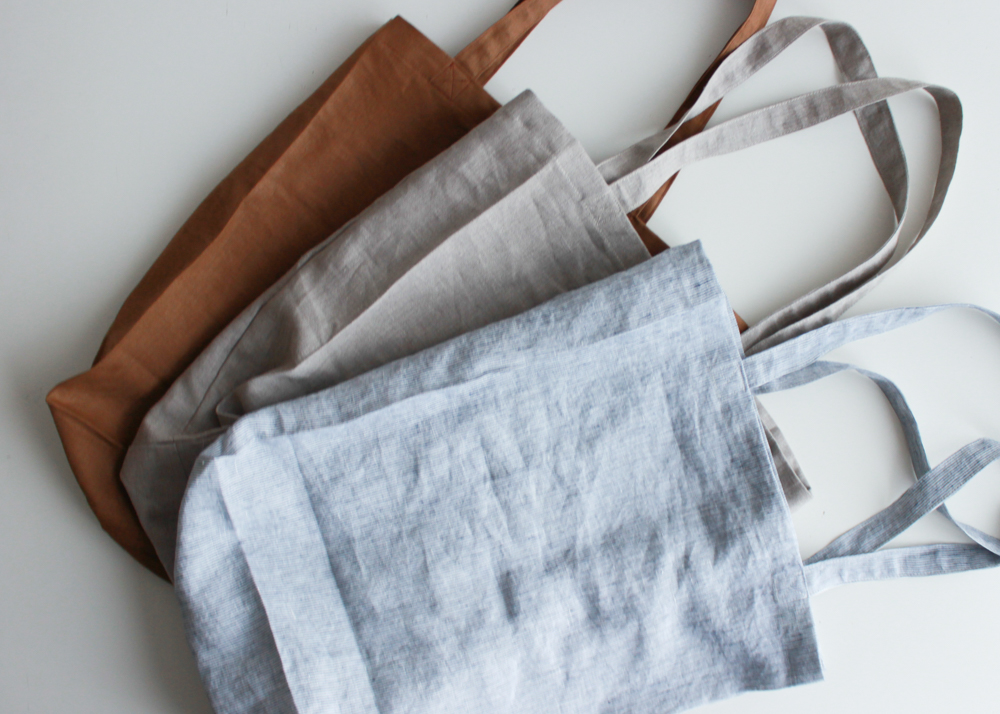 Give it a final press and you are done!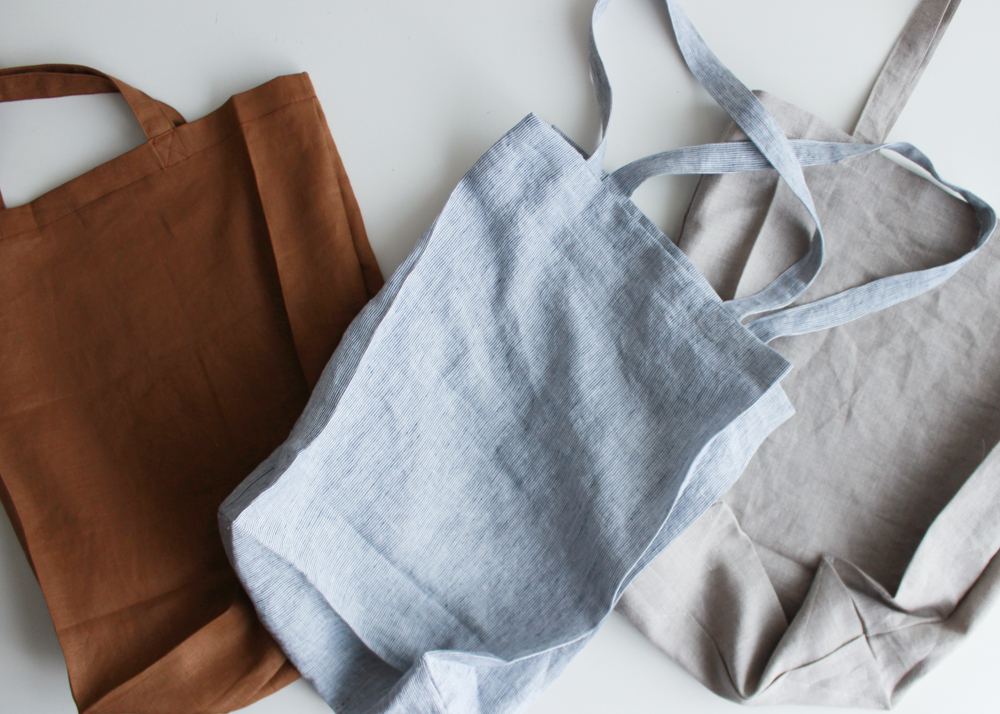 I made three bags in one afternoon and now I'm set for a while.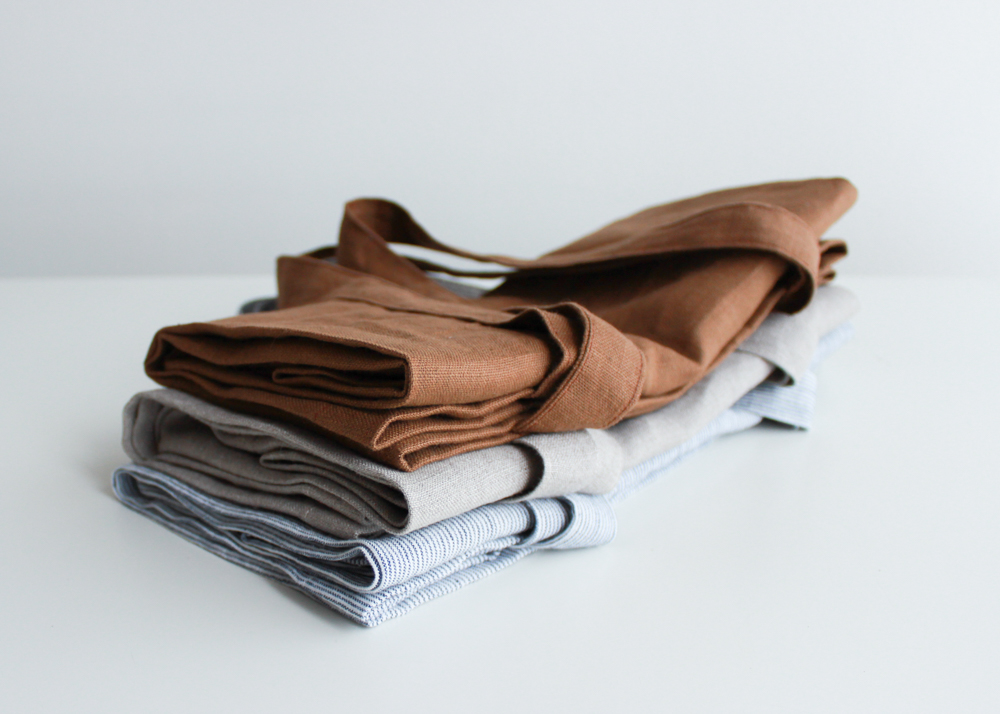 They even fold up really nicely for easy storage. These bags are the perfect thing to bring to the summer farmer's markets in Vancouver. I'll be keeping one in my purse at all times, just in case. Goodbye ugly grocery bags, hello handmade market totes!