Here's the finished Davie Dress from the last two tutorial posts!
Recently, I demonstrated how to sew the neckline binding on the Davie Dress. It's the one step that might be challenging or different on this simple pattern. I also showed how to trim the hem evenly using the attachment on my dress form, which is more important for the longer version.
And here is the finished dress! It's View A, the knee length option with cap sleeves.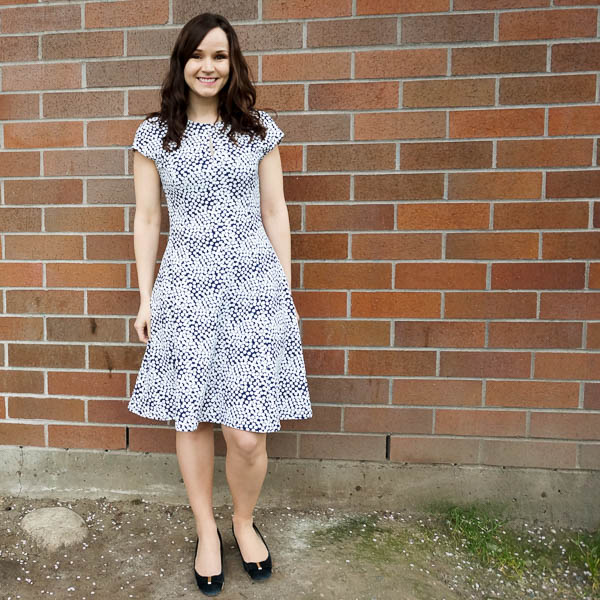 Back view: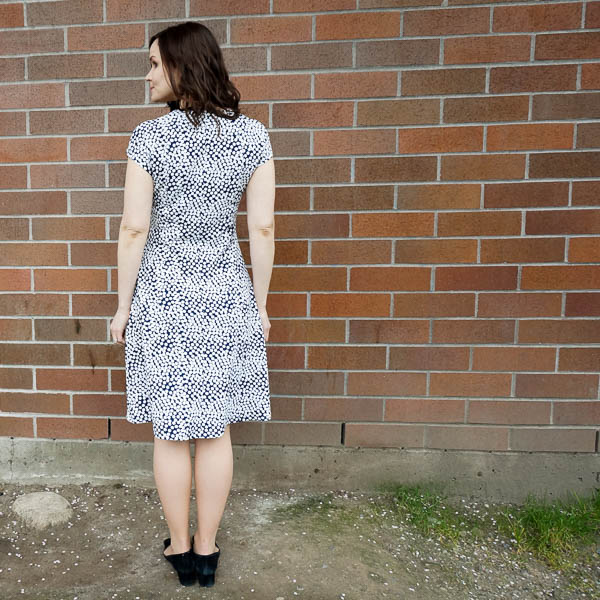 The fabric is a printed knit from Fabricana. I try to photograph the label on the bolt of fabric when I'm in the fabric store, so I can remember the content. This time, I forgot! (But I like the fabric so when I'm back in the store, I may look for it again in a different print or colour.) It's some sort of synthetic with a texture pattern. It's a bit thick and spongy so it'll be forgiving to wear and not show lumps and bumps.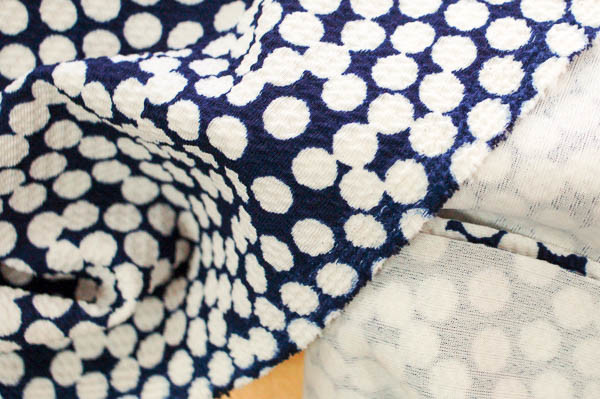 On this version of the Davie Dress, I skipped the topstitching, and pressed the seams open gently instead. For the keyhole neckline, since the topstitching is what keeps the seam allowances out of the way, I catchstitched the seam allowances to the dress on both sides of the opening. It doesn't look amazing from the inside, but it does the trick.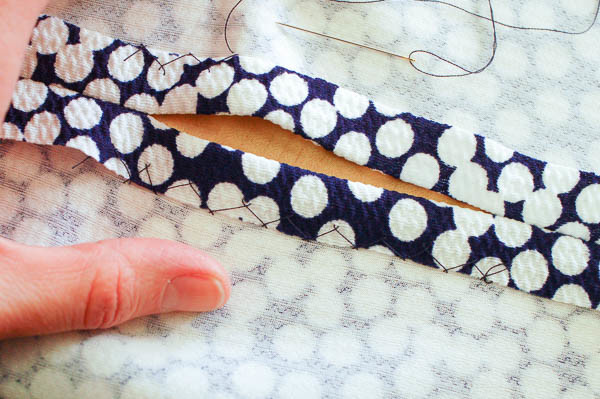 Luckily, it looks just fine from the right side.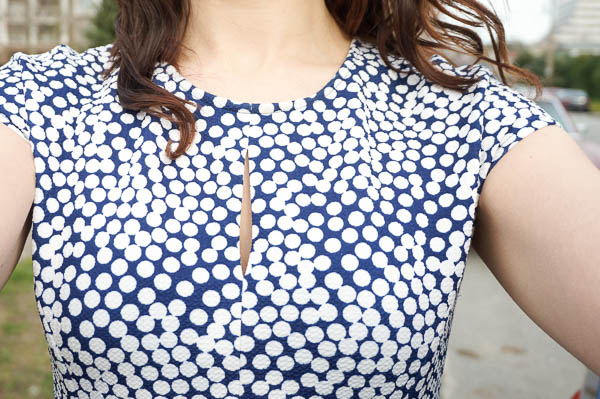 You could also catchstitch in between the seam allowance and the dress, so the stitching isn't visible. Or topstitch beside the keyhole, across the bottom, and back up to the top, so the stitching outlines the keyhole instead of running up and down the entire seam. Lots of choices here!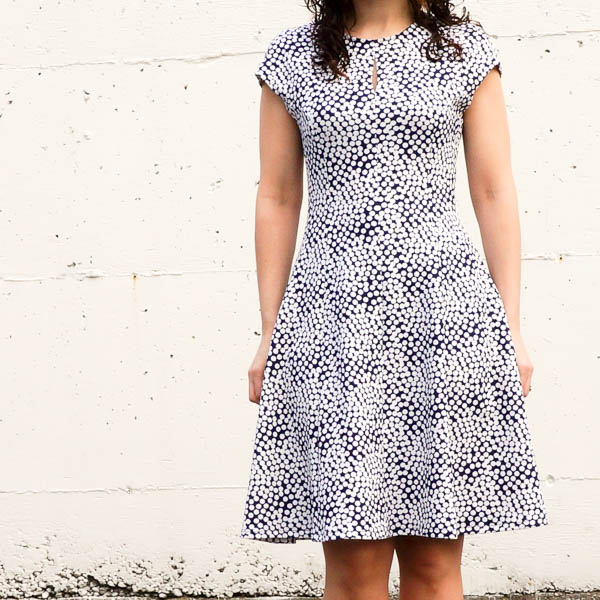 This is an ideal dress for travelling, especially if you use a wrinkle-resistant knit fabric like this one. Roll it up in your suitcase, and when you unpack it's ready to wear! Synthetic knits dry quickly too, if you plan to wash and dry your clothing on a trip. (I'm speaking for myself here, I'd love to make a few of these for travelling soon!) Cap sleeves and the knee length skirt make it a go-anywhere dress with the comfort of a tee shirt.