Eyelet is the perfect summertime fabric, don't you think? It's lightweight, it's soft and cottony, and it's full of holes!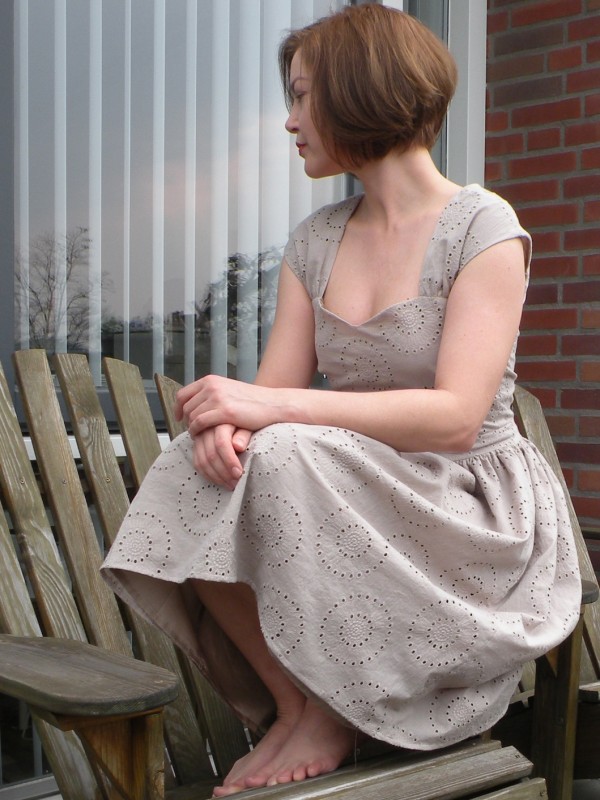 Doortje's lovely Cambie dress is perfect for summer, then! I quite like this photo, too. It shows off the dress while looking natural, like she's daydreaming on vacation. I love my bright prints and bold colours, but a dress in a soft neutral like this is great for everyday wear. Dress it up with cardigans, jackets, scarves, and belts for different looks!
Click here to visit her blog. She's also written up a separate post on making the muslin, and styled her dress for cold weather too. Thanks Doortje for being a pattern tester!
See more Cambie Dresses here! (Get the pattern here.)

Have a great weekend, everyone!