Do you have a sewing group, club, or 'Stitch 'n' Bitch' night? That is, do you get together in real life with others who sew, and chat while you sew?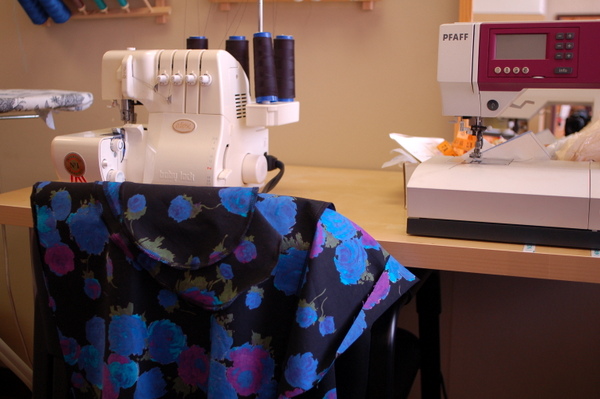 A reader emailed to ask us if we know of any local sewing meetup groups in Vancouver. And while I go to a great local knitting group, I don't actually go to any sewing meetups. I'd imagine they are less popular than knitting groups, because sewing is less portable than knitting. Even if there was a group to meet with, it would be more work to get myself there along with my machine. And if it wasn't BYO-machine, then I'd have to make sure I prepared hand-sewing in time for each group meeting. (Not as easy as knitting, which is so easy to pack in a purse!)
I often talk to people that don't sew, and explain that the internet is our version of Stitch 'n' Bitch. We get together on each others' blogs, we comment and share, tweet and re-tweet. The online sewing world has replaced the real-life local community gathering. Or has it?
Does anyone out there have a regular sewing night? Colette Patterns recently posted about having a needlework night at the studio, to which I thought 'lucky Portlanders!' I hear of sewing bloggers in Australia getting together to sew which sounds like a ton of fun.
Do you have a sewing meetup group? Where do you meet, at a fabric shop or at someone's house? How often do you go, if you have one? And Vancouver locals, do you know of any local sewing meetups?