What do you think about non-functioning buttons – decorative buttons? How about fake buttonholes with buttons sewn on top? Do any of these bother you, or are they legitimate design details?
I bought this pattern (Kwik Sew 498) from the Cupcake Goddess, now known as A Fashionable Stitch. Sure, I could have made this pattern myself, it's so simple.. but that's the beauty of buying simple patterns. Sometimes they're so simple, there is actually a lot of work put into them to make them look that easy. If that makes sense!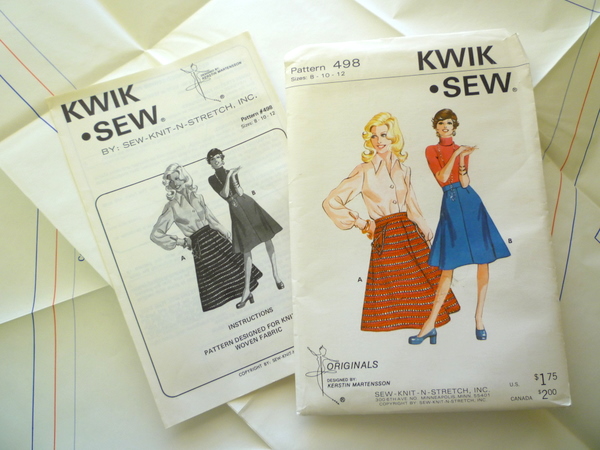 And besides, she had such a great sale on this pattern, it was well worth it! Great for bike riding and I'll bet it will be quick to whip up.
If you look closely at the pocket flaps, you'll notice the buttons are purely decorative, they don't hold the pocket closed.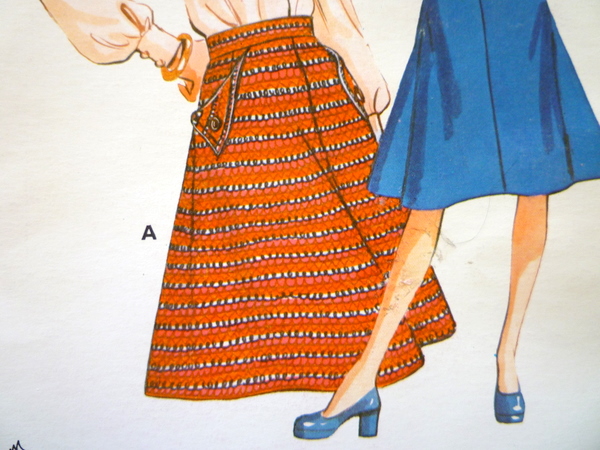 My question is: how do you guys feel about decorative button details on patterns? Love 'em? Hate 'em? Are you only in favour of button detailing if they actually work?
At my previous job, we had at least one person who hated the faux-button detail, and only liked functioning button accents. If there was a button, there had to be a buttonhole for it to go through! At the very least, she wanted a buttonhole underneath the sewn-down button.
Me, I'm in favour of the decorative button detail if there's no reason for it to undo. Like on these pocket flaps – the buttons tack the flap down, but they don't hold the pocket opening closed. I'd rather skip the buttonhole if it looks OK, too!
What about you – what do you think? Do buttons have to button? I'd love to hear your thoughts!