When you're feeling not-so-hot, what do you reach for? Comfy sweats? Worn-in jeans and a tee shirt?
Well, I didn't have any of those in my Me-Made selection! So instead, I tried to hide the fact I was sick by dressing up. (Plus, I was driving instead of biking, so I could wear a slim skirt!)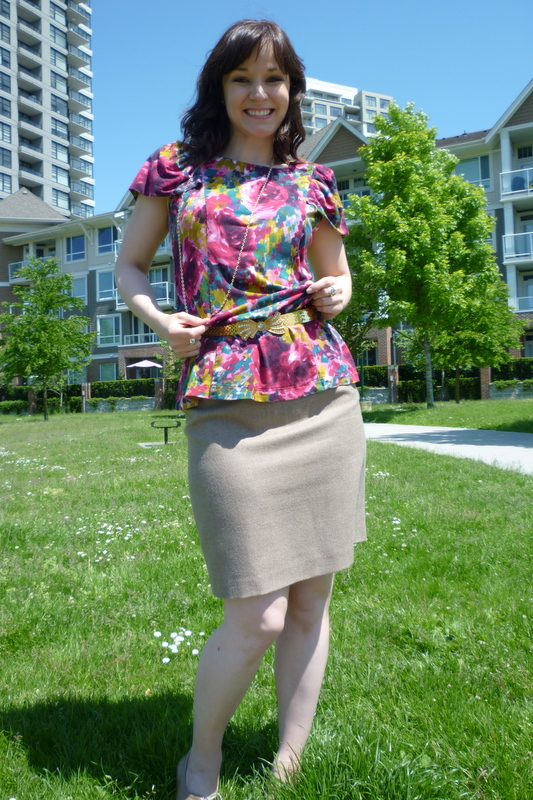 This is a deceptive outfit – it looks dressy, but this version of the Pendrell Blouse is made of knit fabric! Very comfy. And instead of tucking it in to the skirt, I've belted it at the waist to create a peplum effect!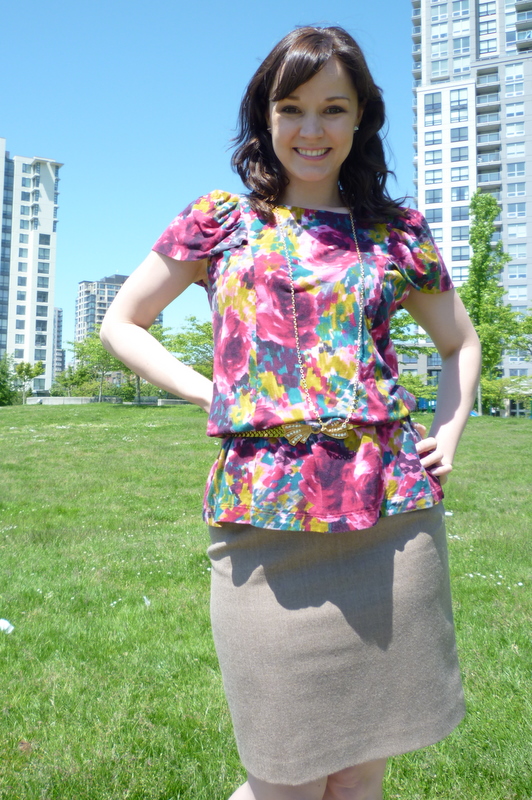 I really like this look, and think I'll belting more Pendrells in the future! No, I didn't make my skirt. It was a great thrift-store find – 100% wool, fully lined, for around $7. It's one of those versatile basic pieces that I never seem to make, yet are so easy to work into a wardrobe! Seems like my 'all-me-made' rule has completely flown out the window.
Another way to get through a sick-day – wear fun shoes! Much better than shuffling around the office in sneakers. Since my feet sank into the grass on the outfit photos, here's a quick shot of the shoes.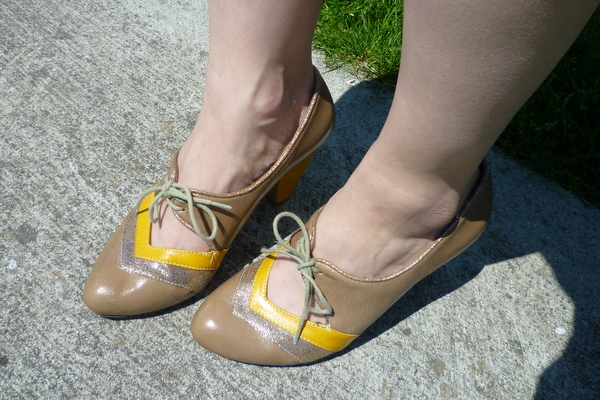 Nothing like sparkly, yellow shoes to lift you out of a funk! What do you wear to instantly brighten your day?