We went from hot, lovely summery weather back to cold and rain. Over the month of June you never quite knew what the weather would be like from day to day! I wasn't upset though, because I had an excuse to wear a wool scarf – that I knit!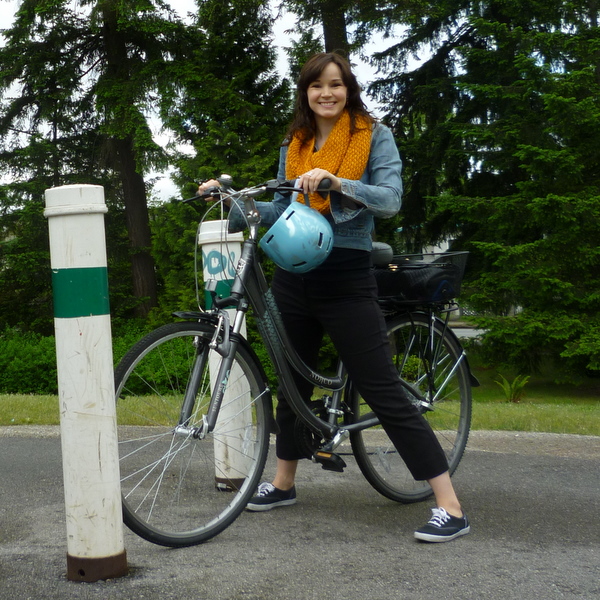 I knit another thing! (See the first thing I knit here.) This is called the Gap-tastic Cowl, as the pattern is based on a Gap cowl.
How great is that about knitting? You like something, you can replicate it exactly! Well, if you're an experienced knitter you can. In fact, you can make it better yourself (oh wow do I sound like my parents!) You can choose better yarn. I don't know about you, but I'm sad that all I can afford are acrylic sweaters. Not anymore, now that I can knit! Well – I can knit loopy scarves. Baby steps, right?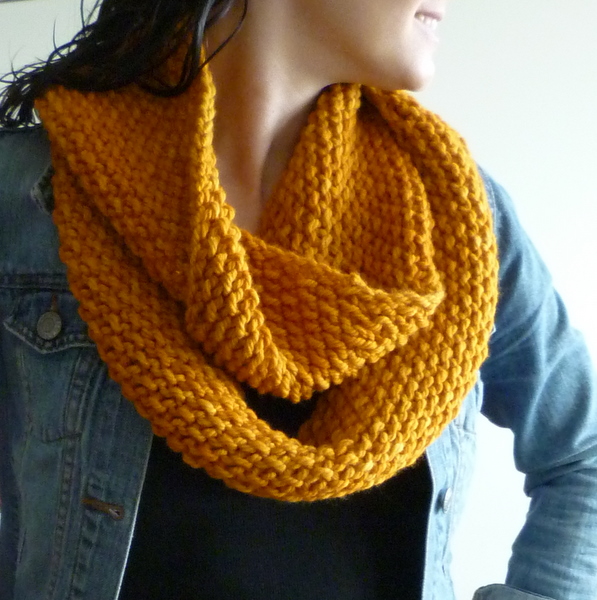 I am starting to really like knitting. I can knit in front of the TV, in the car, in bed, anywhere where my hands are free and restless. I'm a keep-busy kind of girl, so knitting fits into my life perfectly!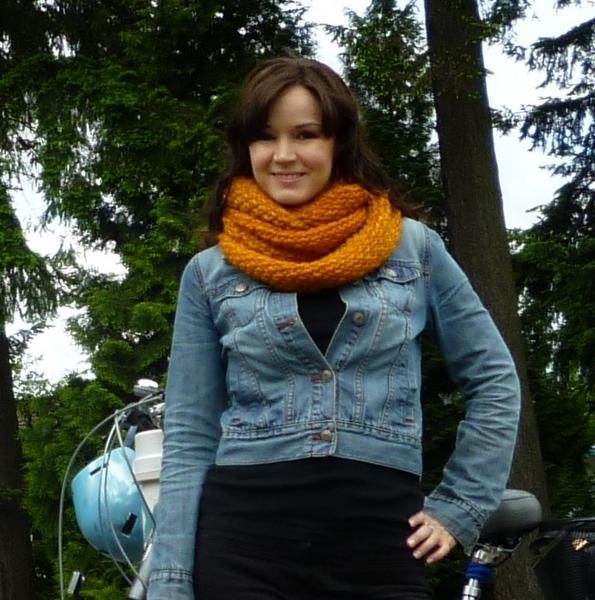 If you want to read the knitting notes, check out my Ravelry project post here! (I knit this thing twice because I made so many mistakes. Oops! It's kind of fun being a beginner again. Even when things don't work, it's still exciting to learn!)
Here's what this scarf looks like, un-looped: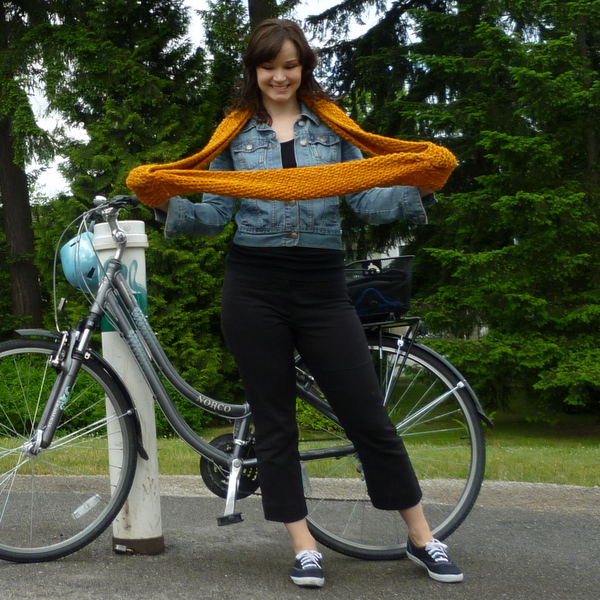 So cool! I'm hooked on knitting now, and since this project I've knit a few other things already! If I start making warm things now, I'll be cosy and warm when fall arrives. And since my sewing machine lives at the office, it's a way to keep on making stuff whenever I'm not at work.
Have you knit anything recently? If you've ever thought of learning, I'd recommend starting with looped scarves! Easy to knit, useful to wear, and they make good gifts!