I called this dress the Floral Explosion Dress, as it's splashed with brightly coloured flowers and splatters. It looks best on a bright sunny day! And it shows that I do in fact make dresses in multiples, sort of. You can hardly call either one a basic dress, but I do re-use patterns when they are a success the first time!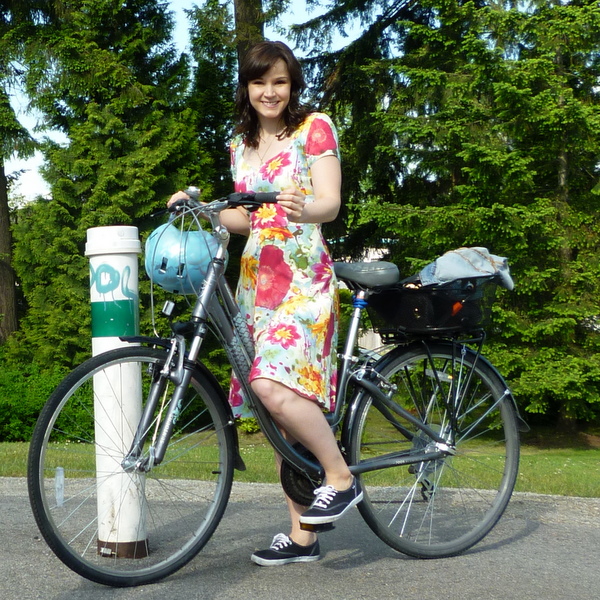 On the morning of these photos (June 16th), I woke up exhausted after watching the riots on the news late at night and waking up with nightmares. (Yes, I'm like a kid when it comes to watching violence on TV before bed! I can't help it, I'm a very literal and visual person. It's a curse – but then again, I'd rather feel something than be immune to it.)
The next morning, the sun was shining and I put on a really colourful and happy-feeling dress!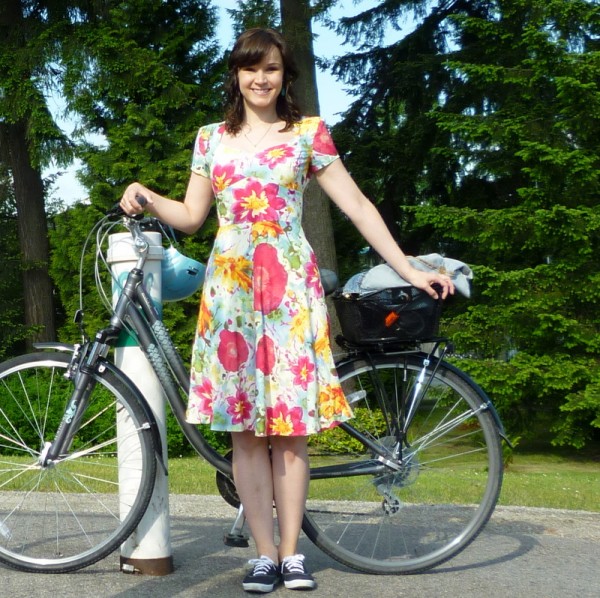 The Details:
Dress: Floral Explosion Dress, blogged here
Shoes: Keds – again! I feel like I should put on heels for photos, but these are just so comfortable!
This dress miraculously stayed put while biking, which was a relief as I forgot my bike shorts!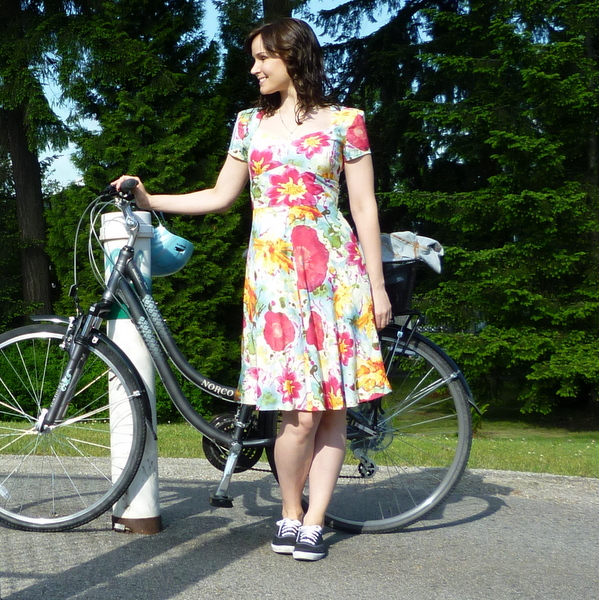 This was a good photo-taking day. Some days, I swear, my face looks weird in all of them and my clothes look rumpled. Today, the dress hung nicely and I look smiley!
I like this dress because it's fitted, but not tight. The skirt is a little bit swingy, but not too voluminous. I remember when I bought this fabric, wanting to use a more intricate pattern. My sister suggested I keep the style simple to let the fabric take centre stage. I'm glad that I did!
I always gravitate towards fabrics like this one – bright and bold colours, loud prints, hot pink and turquoise, large-scale prints. I like fabrics that make a statement! Do you like sewing with loud prints too, or are you more of a solids person?