Can you believe I wore tights and a scarf on June 15th! What's the weather like where you live? These days, it's about fifty-fifty. Half the days have been nice, the other half have been cloudy or rainy or cold. Or perhaps I'm still a little bit under the weather and it has nothing to do with the outside temperature!
Either way, here I am in last week's photos, wearing tights! We're in the same park as the previous park photos, just a new section of the park.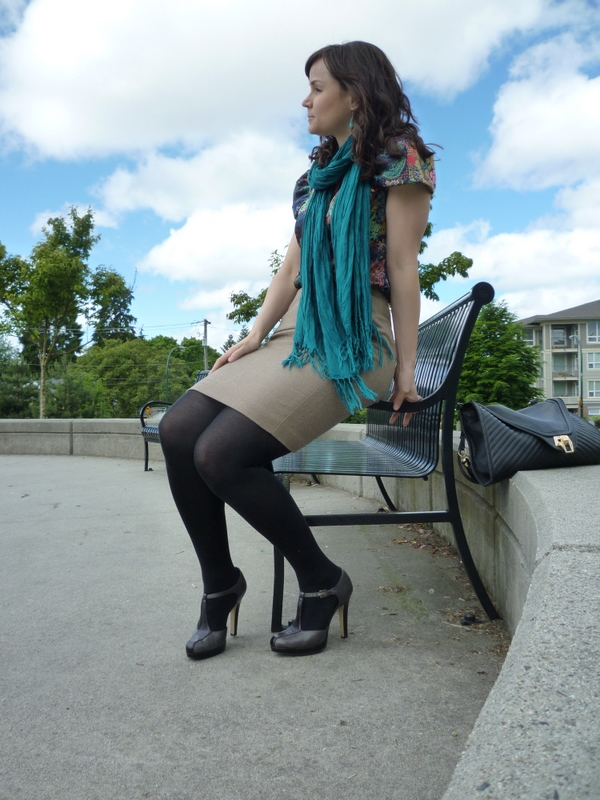 The Details:
Blouse: Pendrell Blouse, made during the Pendrell Blouse Sew-Along!
Skirt: thrifted, worn in a previous outfit here
Scarf: Winners, a lightweight cotton-like fabric or perhaps rayon
Shoes: Nine West, bought sometime around Christmas 2009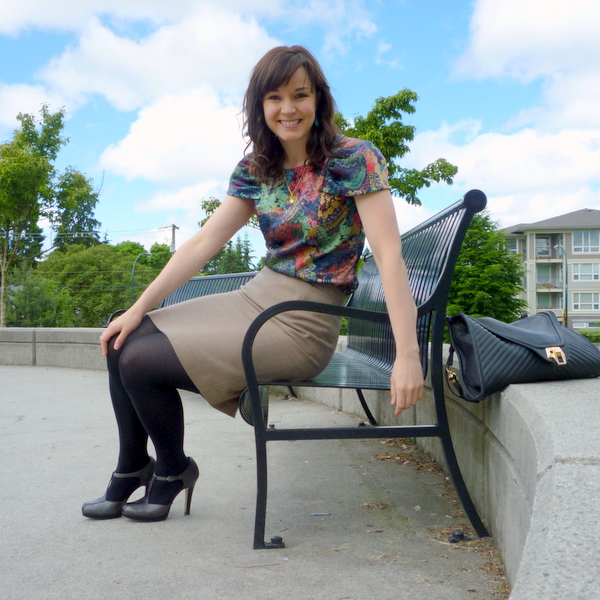 This thrifted skirt gets a lot of wear! Taupey-tan is a great alternative to black, especially in spring and summer.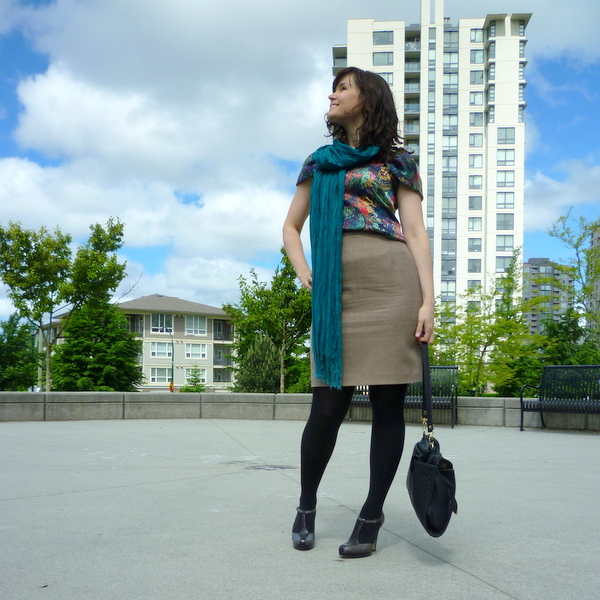 Oops – there are a few centre creases on the skirt. That's just from sitting in the car on the way to the office!
I love the sexy-yet-classic feel of a pencil skirt. I love how great they look with super-high heels, and I love how awesome a drapey top looks tucked into a fitted skirt. These photos inspire me to make more classic, solid-coloured skirts! It's easy to forget about sewing simple projects as we move on to more complicated garments as a challenge. Sometimes, simple is good!