Here's another version of the Davie Dress, sewn for myself. These photos were taken by a friend who's taller than me, so I look a bit short today!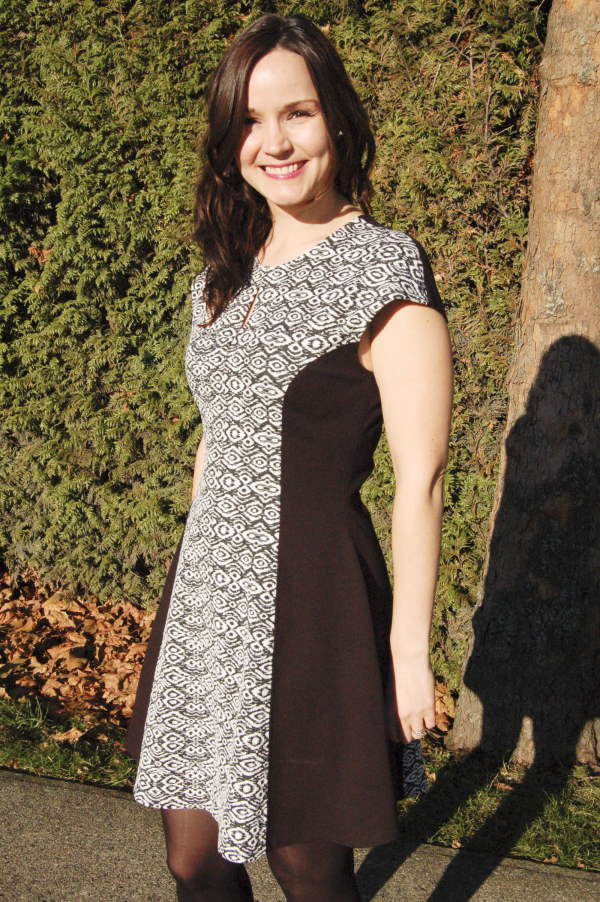 I used a black and white jacquard knit fabric, with solid black ponte panels for the sides. Ponte is an ideal fabric for this pattern as it's stable, doesn't stretch with the weight of the garment, and doesn't cling to the body too much. Topstitched seams look great in ponte fabric as well.
The patterned knit is a similar weight, so if you're planning to combine two different fabrics for this dress, make sure they are of similar weights.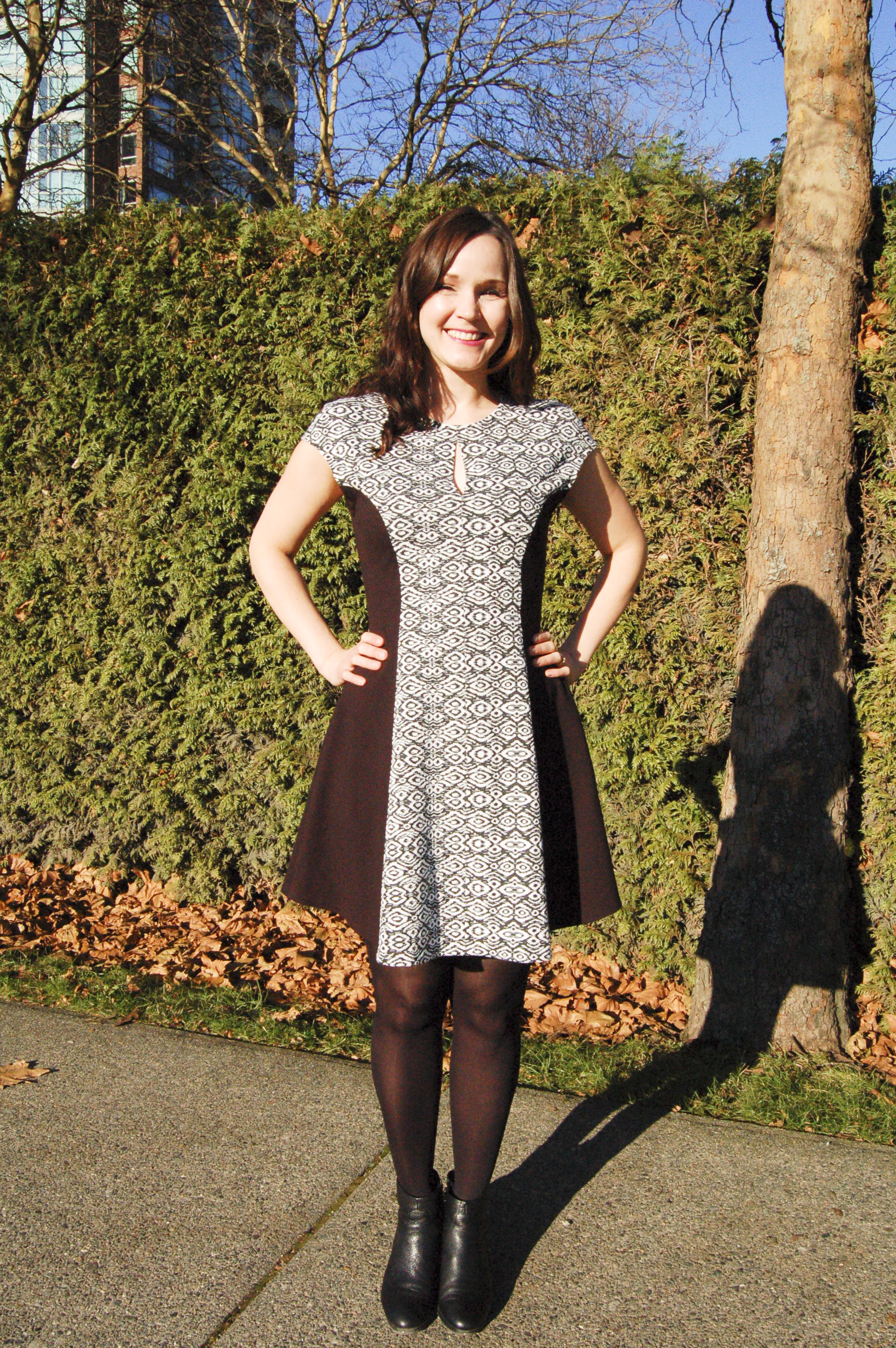 The black panels are slimming and flattering. I really like using contrast fabrics with this dress pattern, and I'll do it again on future versions. I do think it may be a bit too high-contrast, something that wasn't quite so black and white might look better. Though it does give you a great look at the shape of the panels!
Back view: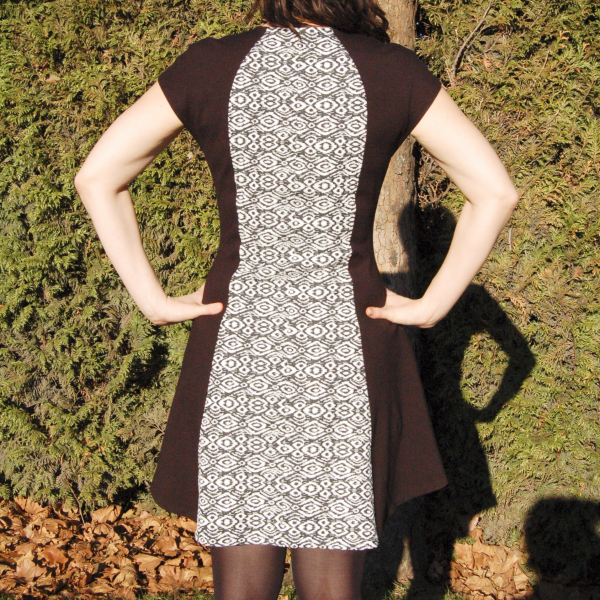 This is View B, the shorter length option with cap sleeves.
Want to see something spooky about the black-and-white fabric? It has secret monkey faces! I didn't notice until I Instagrammed a photo and saw the little surprised 'O' mouths staring at me.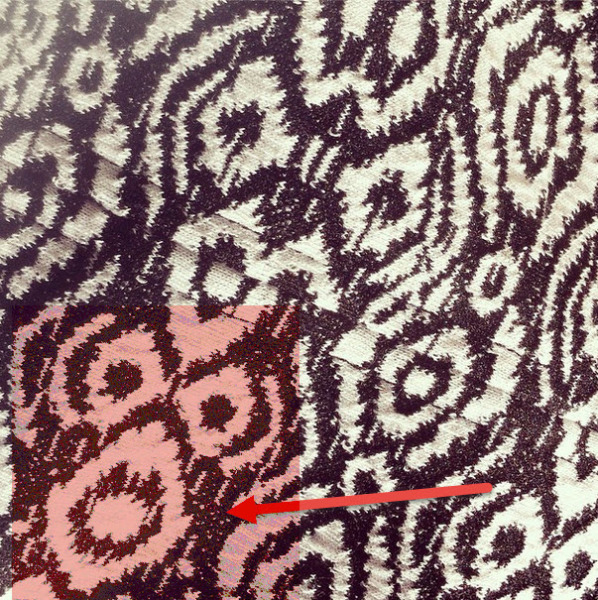 Luckily, the faces run sideways so they aren't quite as obvious. But now that I've said something, you can pick them out of the finished dress photos!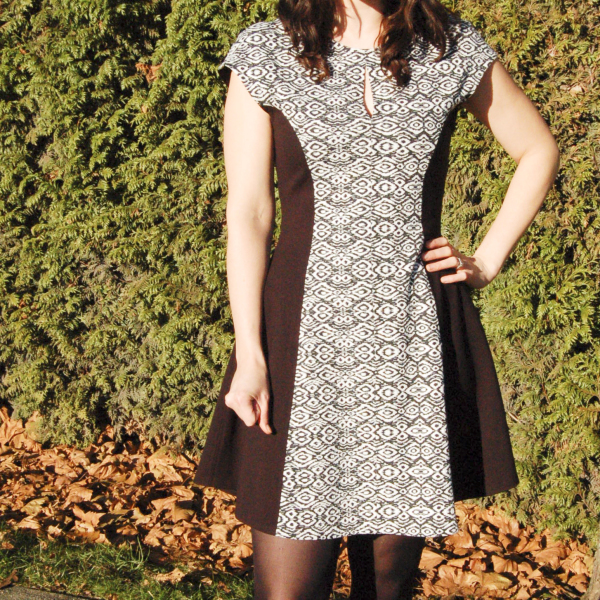 I really love this dress design. It's much simpler to sew than it appears and it's a flattering shape. I'll be sewing myself more of these in the future! I like the short version to wear with tights, and the longer version with bare legs.