So I bought a jacket pattern recently, from the Cupcake Goddess herself! You might know her – a red-headed seamstress with a love of colour and fine fabrics?
A while back, she mentioned listing a bunch of vintage patterns for sale, including this cute little 70's jacket, and I couldn't help picking it up for myself. (Before the layoff, of course! This was my very last online purchase.)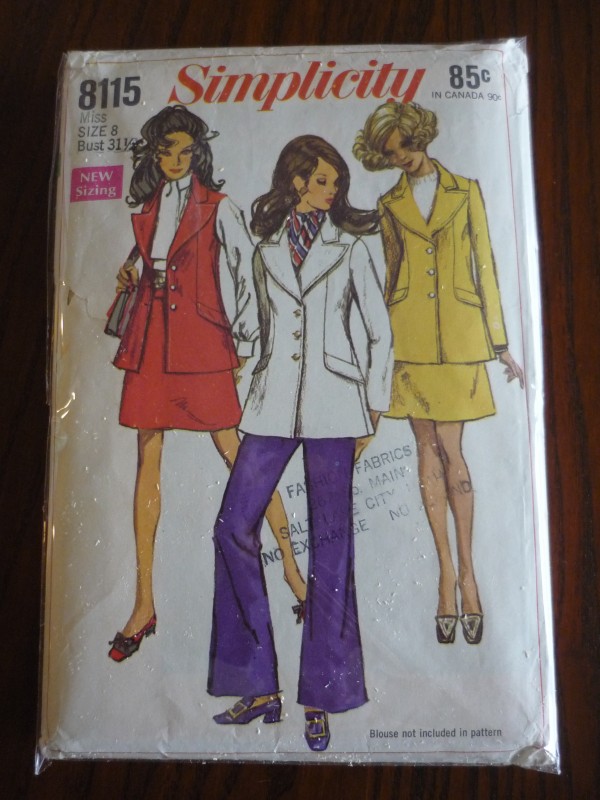 Cute, no? Wide collar and lapels, slightly fitted and flared silhouette, a longer body length – and it comes with the bell-bottom pants as well! I'm sure I have something in the stash that will work for this jacket.
And, the best part – guess what was surprisingly included in the package!?
A Cupcake Goddess seam roll! Oh how I have wanted one of these… it was even on my Christmas wishlist! It's quite possibly the cutest piece of sewing equipment ever.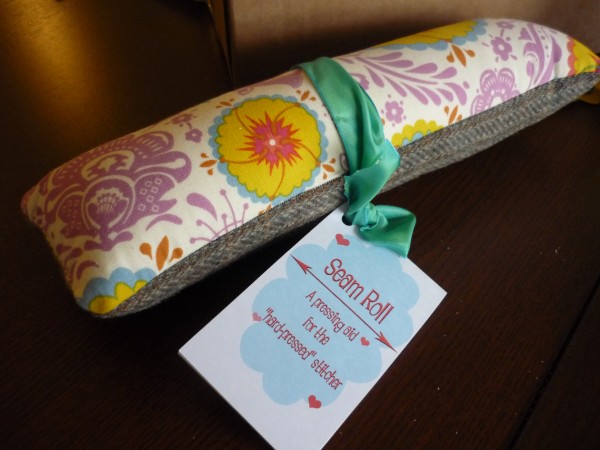 (If you click the image it will take you to the 'Pressing Tools' section of her shop – in case you wanted one of your own!)
I am such a happy camper – I wanted one of these so much! It will come in handy when I get to pressing Mr Sewaholic's shirt, as well as just about anything with a sleeve. Sunni saw that I wanted one for Christmas and because we've been chatting via email (and she's that awesome), sent me one with my Etsy purchase! I'm a lucky, lucky girl.
Did you know the wool side is for pressing on low heat, while the cotton side is for pressing on high heat? When it arrived there was a little note attached to the seam roll. So helpful!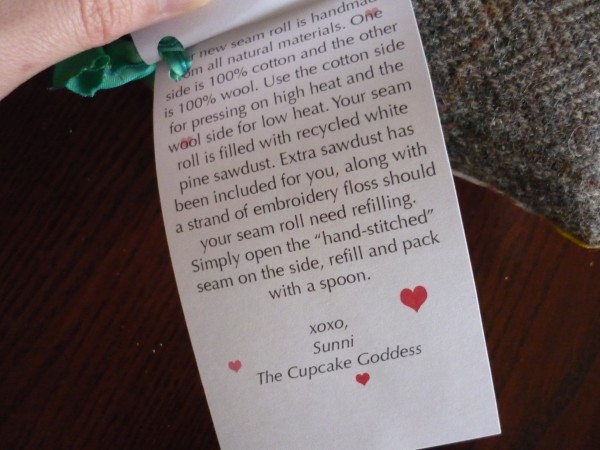 It comes with a little refill bag of sawdust, in case you don't have any on hand.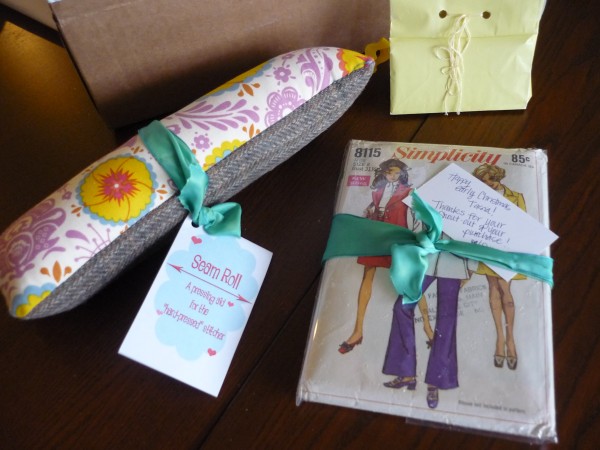 I always love picking up parcels from the post office, but this was the best mail day ever! What a lovely surprise and a thoughtful early Christmas gift. Thank you Sunni, I'll put it to good use!