Hello everyone! Thanks for all the encouraging words in response to yesterday's post. It's great to have such positive comments whenever I announce a new development in the business. I knew I was making the right move, but it's even better when I can picture you all nodding along!
Just a quick post today, letting you know that the Metric Conversion chart is ready for the Crescent Skirt. It's up on the pattern store page already!
Here's the chart, for your reference: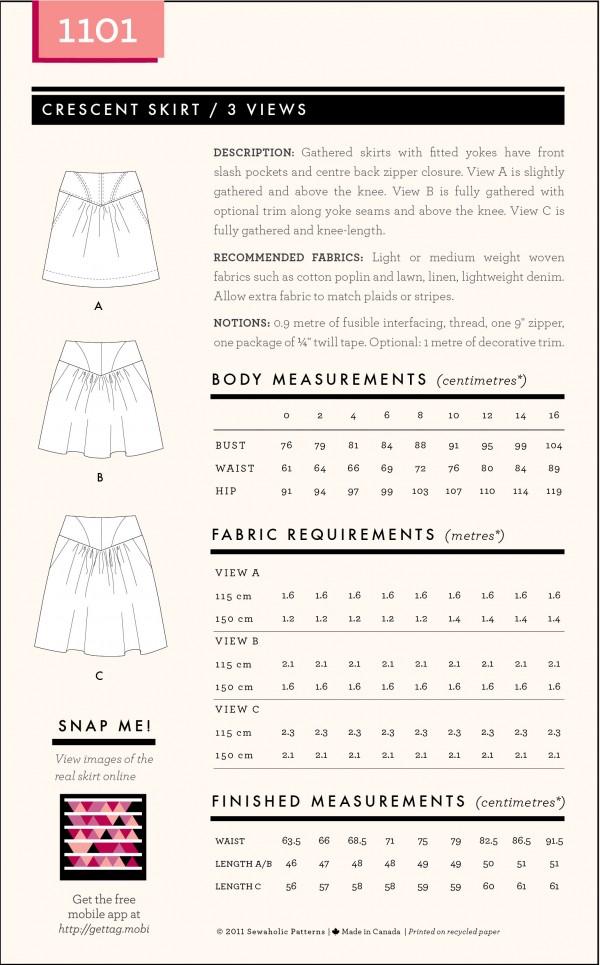 Or, click here to view the Metric Conversions in PDF format.
TIP: You can print out the image above for your records, if you want! Just right-click the image and save a copy to your desktop, and print it out before heading to the fabric store.
If you use an iPhone, you can also save the PDF document to your iBooks. That way, when you're at the fabric store, you have all of the measurements and fabric yardages at your fingertips. Gotta love technology!
That's all for today – I'll be back tomorrow!