Hurrah! My red Crescent Skirt from the sew-along is done! Here it is, as I pose with my trusty bike. It must be a cute skirt, I got a 'You're beautiful!' shouted from a passing truck while I was taking these photos. Gotta love random compliments from strangers!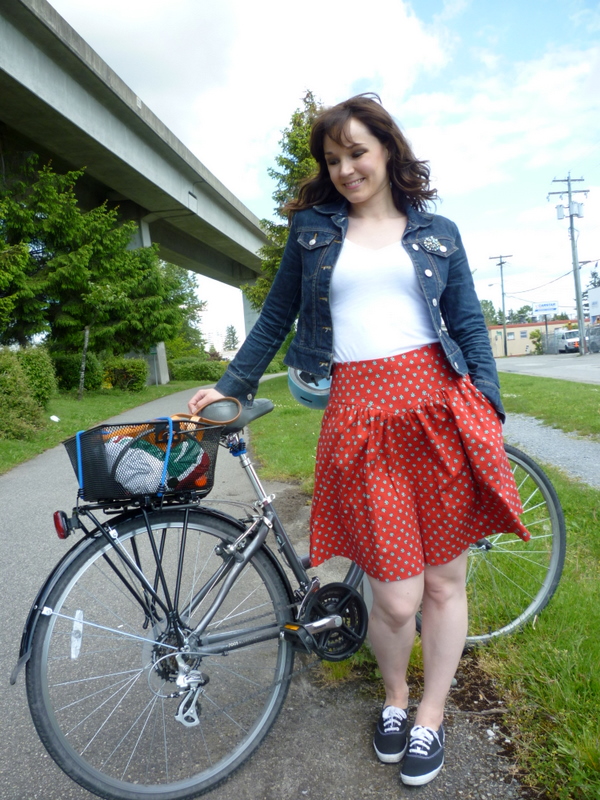 This is also my Me-Made-June outfit for Friday, Day 3.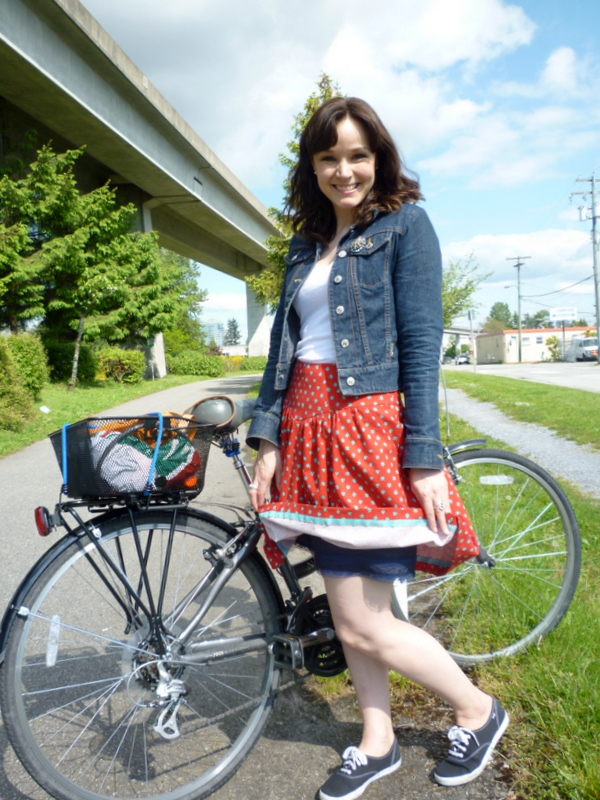 See – I'm even wearing the navy slip underneath! I will say, it was pretty tricky to ride my bike in this slip. (Plenty of room in the skirt, but the slip is so much slimmer!) It must be the way I ride, I need more room to move my legs. Plus, the lace tape on the hem was really scratchy, especially when it was tight against my legs! I'll have to try Miss Marie's idea of sewing ribbon under the lace to protect the legs.
No, I didn't make my jacket or tee shirt. Technically, I'm not completely following my own Me-Made rules but then again, they're my rules. I can bend them if I want! (Or if I have nothing to wear on top. Or if it was something I wouldn't make, like a denim jacket, because I already have one…)
I've been kind of a bad Me-Made blogger – I didn't take photos all weekend. Saturday I spent the day working, Sunday I spent the day feeling sick. I'm still not feeling a hundred percent better as I write this on Monday, but here's hoping it passes quickly!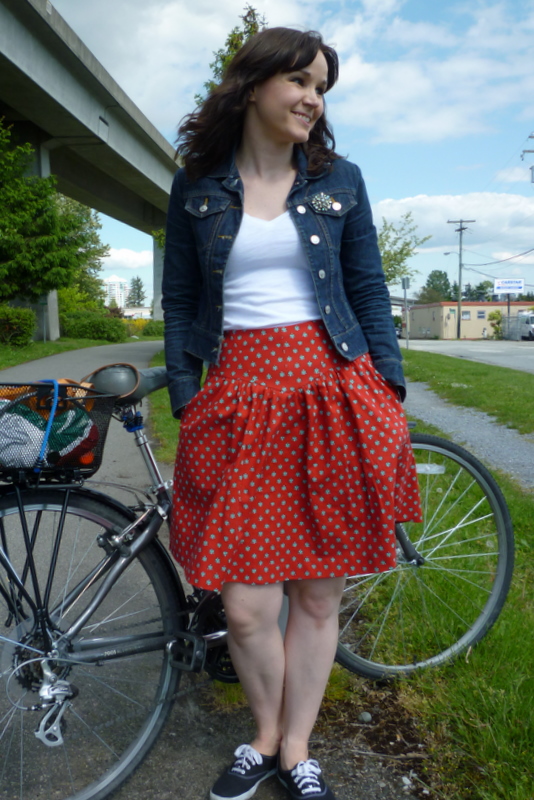 See more finished Crescent skirts in the Flickr Pool! I've seen some lovely versions so far. Anyone mind if I do a round-up of finished skirts and share them on the blog?
Check out more Me-Made outfits here:
You can tell I like red! Red dress, red roses on the blouse, and a red skirt. And I know I have more red fabric in my stash. Are you drawn to certain colours over and over again, too?