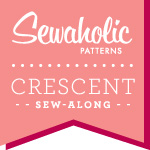 Great news, the Crescent Skirt is arriving in the shop very soon! Pre-sales started last week through the mailing list, and this skirt pattern is a hot seller. Very exciting!
If you're not on the list yet, it's not too late. The pre-sale ends tomorrow, so sign up here. (No spam, I promise. Just sales, updates and a special offer!) After that, you'll still be able to buy the skirt, but pre-ordering means you get your copy sooner!

So it's time to ask, who wants to sew-along with me again? Let's make pretty summer skirts together! (Or fall skirts. This skirt would be equally lovely with tights and boots, too!)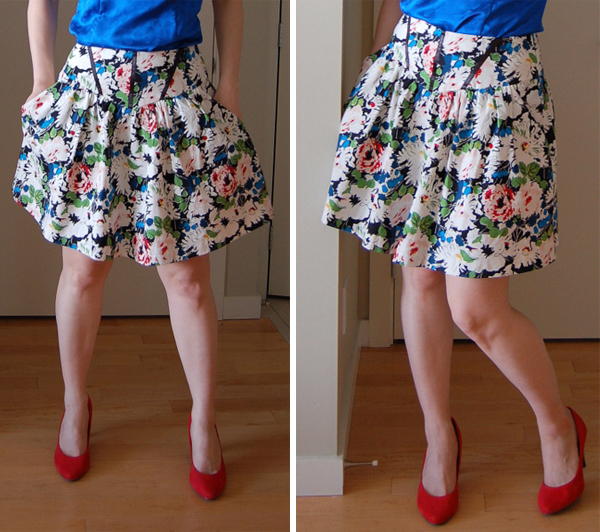 I really appreciated all of your comments and thoughts on the Pendrell Sew-Along after it was finished. It's great to hear what you think!
Here are the improvements I'll make this round:
I'll choose a solid-coloured fabric so the construction photos are easier to follow.
I'll do my best to add other sewing posts, not related to the Sew-Along, in between posts to keep the blog interesting. I can totally understand if you're not sewing along, you still want to check in for pretty dresses and helpful sewing tips!
Pace-wise, some of you loved it, some of you thought it was too slow. Some of you thought there was too much prep work before getting down to the actual sewing. I'll keep the pace similar, but I will have an official "start-sewing date" so you know what to expect.
Questions for you:
Regarding measuring, prewashing and cutting – would a round-up of links be fine? I have the posts from the previous Sew-Along, and if there are any new tips I'll be sure to share them for your reference.
How do you feel about a Start Sewing Date of April 18th?
I'm in school every day, starting today until the 15th of April. After that, we're set free into the world to work in our businesses. So if that works for you, I'll be accessible and much more responsive after the daily classes are done! It can be later than April 18th if you want more time for your patterns to arrive. Let me know what you think!
Who's in? If you'd like, grab a Sew-Along badge!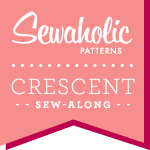 Right-click the image to save it to your computer. If you'd like to add a link to your badge, use this one to find all of the Crescent Sew-Along posts quickly and easily!
http://sewaholic.net/tag/crescent-sew-along
Looking forward to our second sew-along together! Happy Monday, everyone!