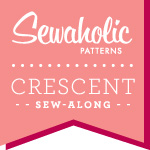 Happy Friday, everyone! Wishing you a weekend full of relaxing and sewing – and sunshine if we're lucky!
This is going to be the first weekend I'm not coming into the office, so if you have any troubles following the sewing steps, leave a comment and I'll get back to you Monday!
Today's Sew-Along post is all about trim ideas for the waistband. In case you liked the look of trim but aren't sure where to start, here are some suggestions!
Satin Ribbon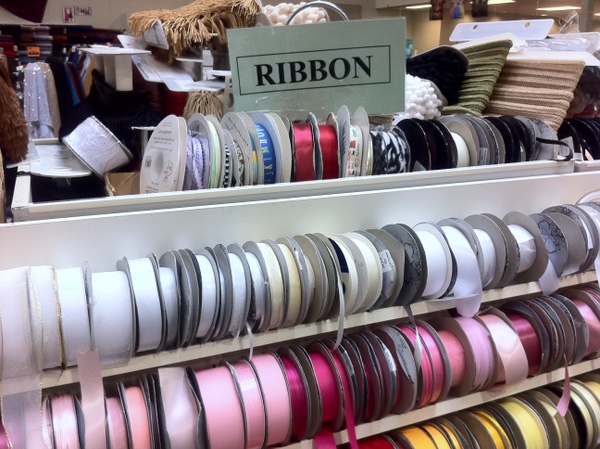 Look for a ribbon that's approximately half an inch wide or narrower. Any wider and it will be hard to curve it around the shaped seamlines!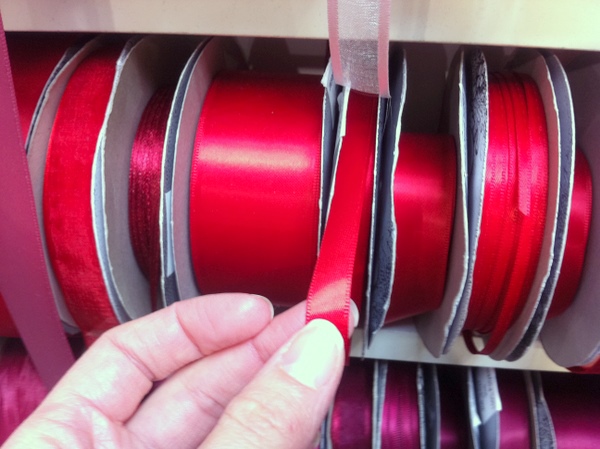 Satin ribbon works great and even though it's straight, it has enough softness to curve around the seamlines. You can use either side, the shiny side or the dull side, whichever one you prefer!
Velvet ribbon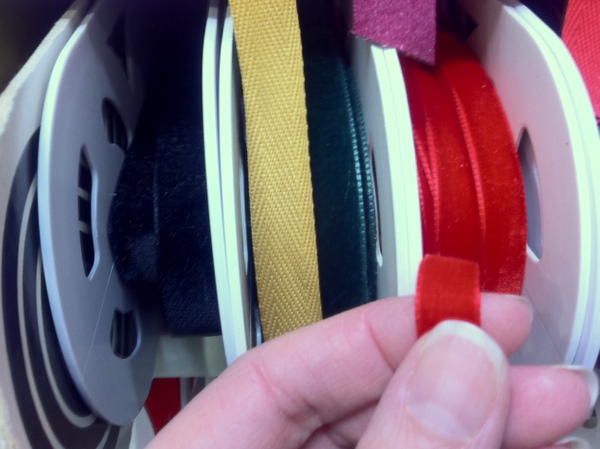 For a fancier look, this velvet ribbon would look lovely along the curved seamlines. If you like the look of the velvet ribbon, make sure your stitching is very, very even. Crooked or uneven stitching will be really obvious because of the raised pile surface!
Embroidered or brocade ribbon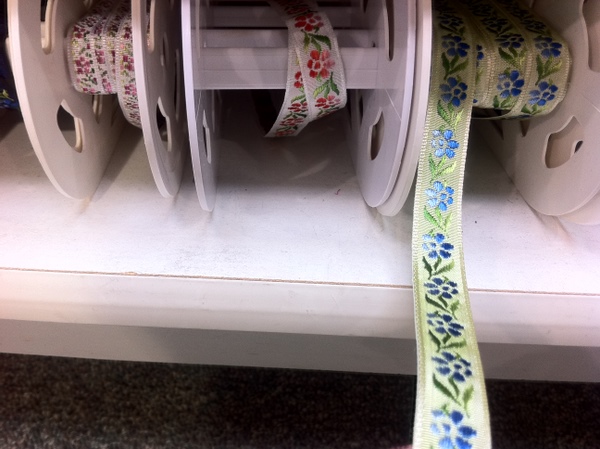 This would be pretty on a solid-coloured skirt! If you're worried about the ribbon being too stiff, curve it in your hands along an imaginary seam, and see how the ribbon handles the curves and turns.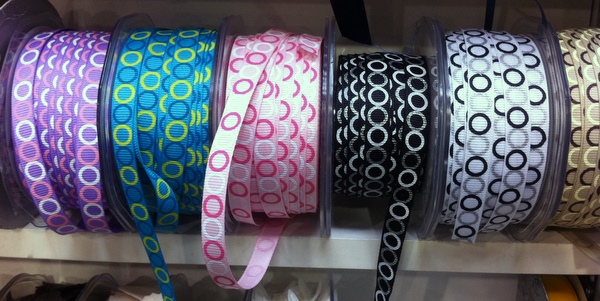 If the florals are too dainty for your tastes, look for geometric or other patterned ribbons. I like the taupe-coloured ribbon that's on the far right – on a taupe skirt, it would be pretty and neutral! Or maybe the black version on an all-black skirt.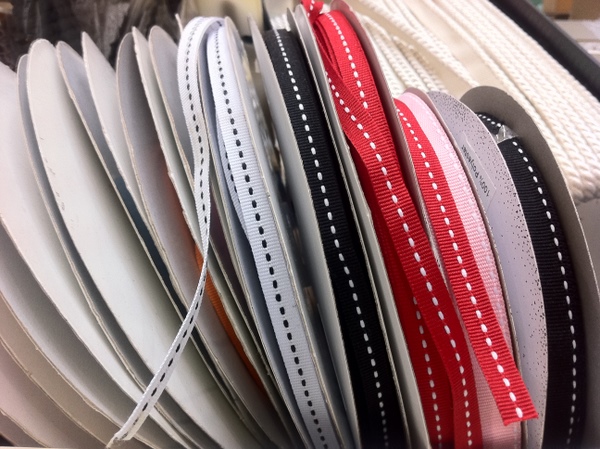 The stitched-detail on this ribbon is really subtle – I like it! It's barely noticeable but adds a little more interest than just plain ribbon.
When choosing a ribbon
For a subtle look, choose a matching ribbon. You'll barely be able to see the trim detail from far away, only once you get closer.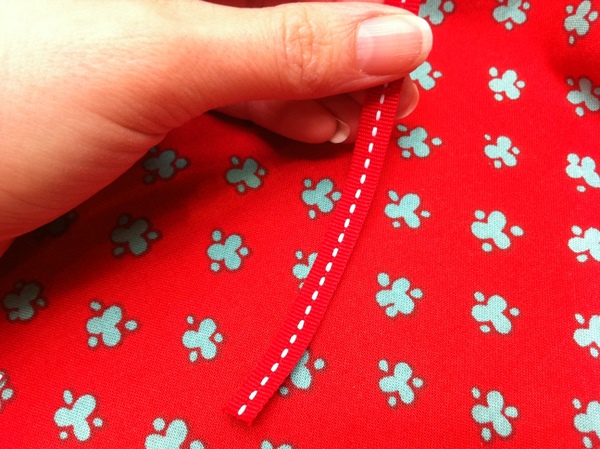 For a bolder statement, choose ribbon in a contrasting colour. In this example, I've chosen turquoise ribbon to bring out the accent colour.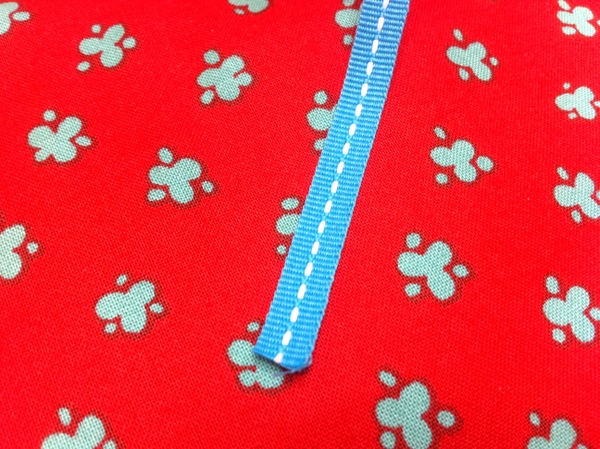 If you're using contrasting ribbon, like the turquoise, it might be hard to find a perfect match. That's all right! It's OK for the ribbon to be slightly off, as long as you like the look of it. This ribbon is slightly bluer and brighter than the print, but it's close enough that it works.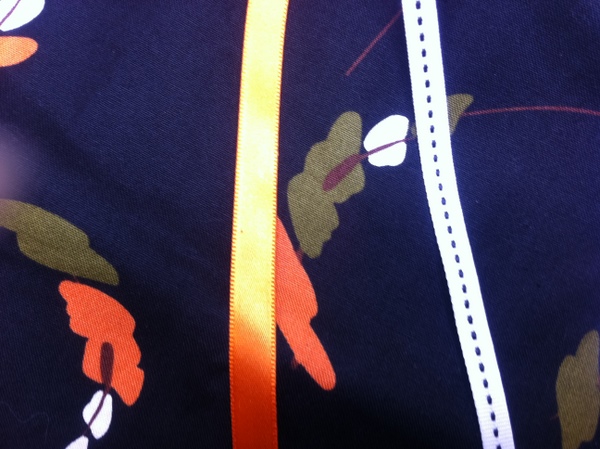 Try laying different colours and types of ribbon over your fabric, and compare the difference. In the photo above, the orange is the obvious choice. It's pretty, it's simple, but it may limit the colours you can wear on top. The white dotted ribbon is a little more unexpected and playful. It's up to you!
Online sources and ideas
Are you using ribbon or trim on your waistband seams? What kind? Any suggestions to add, or great sources for buying trims online?