It's finished! The Coral Garden skirt is finally complete!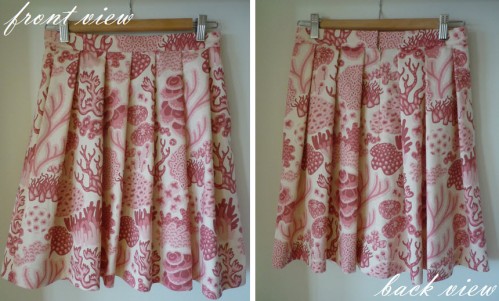 In case you missed last week's post, this project is a collaboration with Jasonda Desmond from Dotty Logic. She's a designer of digital prints using organic cotton fabric, and was kind enough to donate the fabric for this skirt! The finished skirt will be for sale in her Etsy store and all proceeds will be donated to Dress for Success Vancouver. (NOTE: I updated this to specify that we'll be supporting the Vancouver division of Dress for Success, which is where I volunteer!)
Here's the finished skirt! I'm pretty pleased with how it turned out, the pleated style really showcases the print.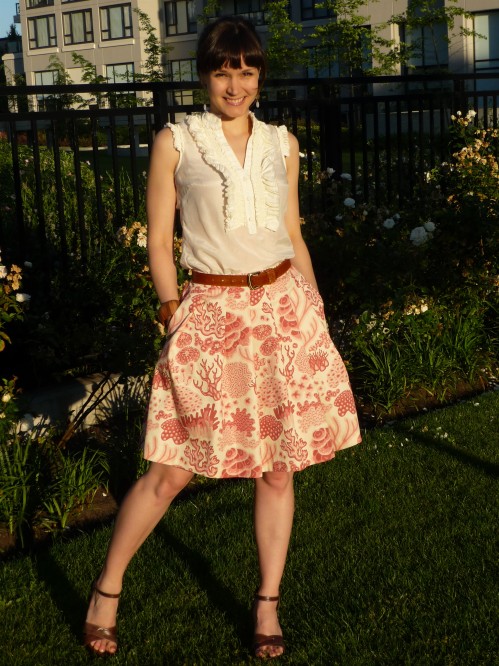 I think it's a really wearable print, especially for summer!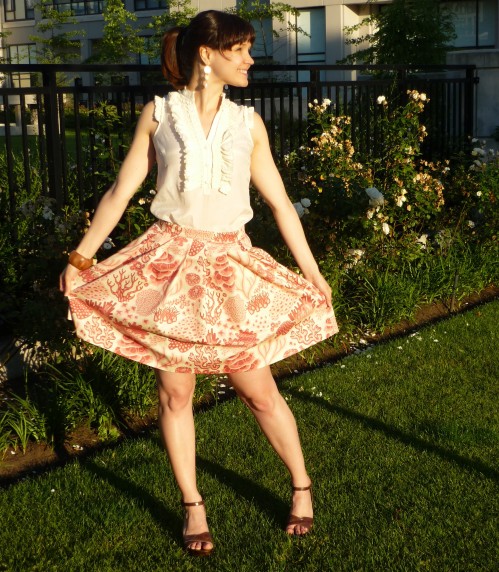 It's made in a McCalls' size 10, which ended up at 28″ waist, and a centre back length of 20″ measured from the top of the waistband to the hem. There's an invisible zipper at centre back and inseam pockets in the side seams.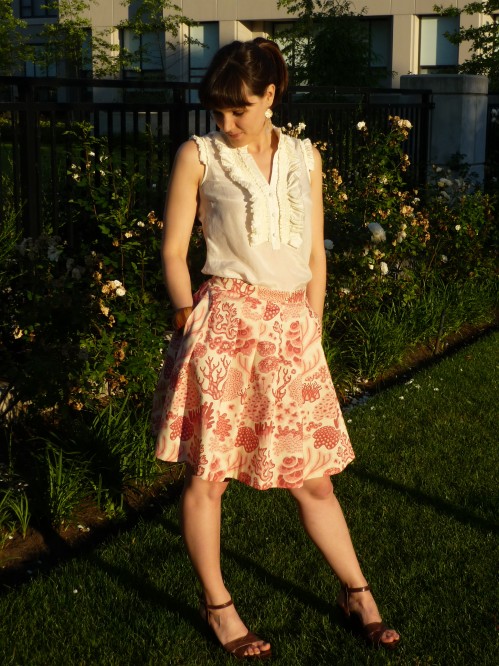 I've seen plenty of debate on whether quilting cottons can be used for apparel, as that's often where all the good prints are. This fabric is printed on organic cotton sateen, so it works well in apparel. It has a lovely handfeel and subtle sheen.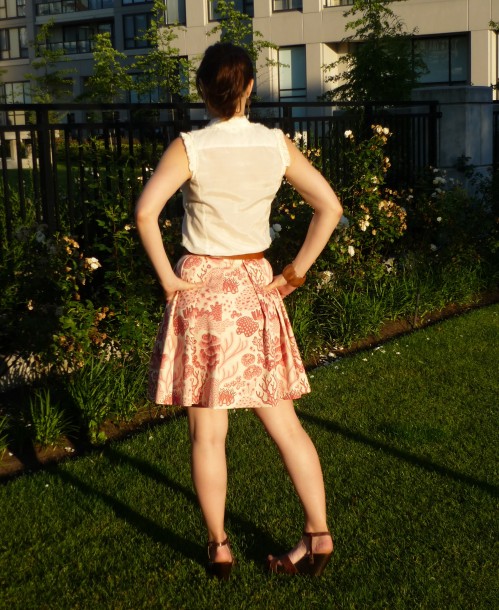 Look at the matched prints along centre back!
Working with Jasonda was a lot of fun, and if I'm lucky maybe we will have an opportunity to work together again in the future!
Also, she's having a Christmas in July sale, starting today to July 31st!
Here's the sale prices:
Any 4 items – 10% off
Any 8 items – 15% off
Any 16 items – 20% off
In the meantime, here's the link to her etsy store, and the direct link to purchase the skirt. Thanks for your support!