Surprise! I sewed something! Just when you thought all I'd been doing is attending seminars and writing about taxes… I also have a new finished dress!
Mena, the talented sewist and creative mind behind the Sew Weekly, asked if I'd like to participate in the Common Thread project. Each sewist participating would receive five yards of vintage ivory lace, to incorporate into a project of our choice, and share on the Sew Weekly site. The only rule was that the lace had to be visible.
I like a good challenge, and I like lace. So I said yes!
Here's what I created: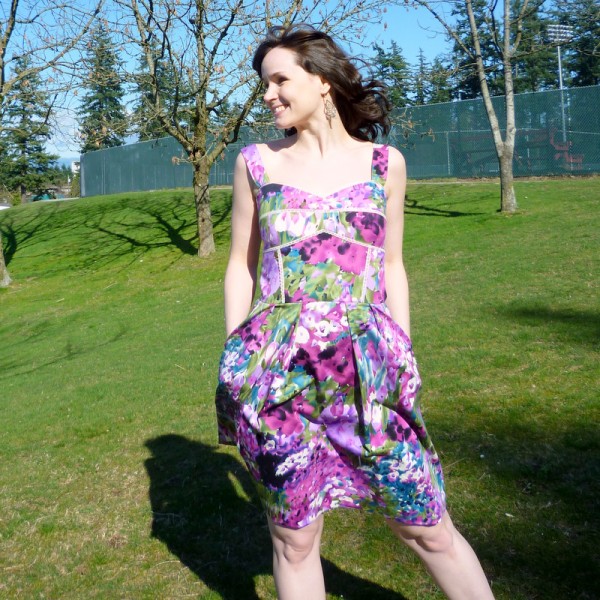 It's Vogue 1174, the strapless dress I made back in May, in a pretty floral cotton sateen. This time, it's new and improved with straps, padded bra cups and of course, lace instead of piping!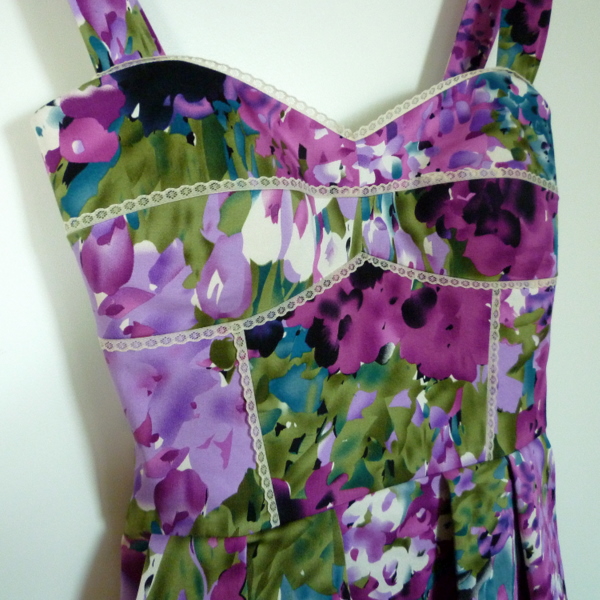 Click here to check out my post on the Sew Weekly. While you're there, check out what the others have done with the lace. So many creative ways to use lace in your sewing projects!
Want to know how to insert lace into your seams, too? Or perhaps how to make padded bust cups? I've prepared a few tutorials for the coming weeks, so you can try out some of these techniques in your own projects.
Thanks to Mena for inviting me to participate! What a wonderful concept. It truly shows how we're all connected by our love of sewing!
More photos on my Flickr account here. Have an awesome Thursday!