Not a lot of sunshine these days, but plenty of roses! Starting with this lovely rose-print version of the Pendrell Blouse.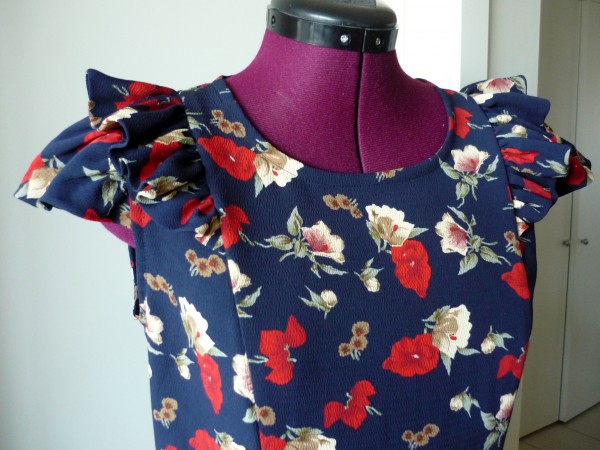 Speaking of the blouse, I was delighted to hear many of you say that for the first time, all of your measurements are in one column on the size chart! As someone who always has to cut multiple sizes just to fit over the hips, I can relate!
And for you who think in the metric system, I'm going to create a fabric requirements chart in metric! (A pretty-looking one even, like yesterday's size chart and fabric requirements.) It won't fit on the envelope back but I'll post it on the blog and publish both Yard and Metre Fabric Requirement Images on the pattern shop page. I hope that helps!
Back to the floral blouse!
The fabric is a polyester print from Value Village, I paid about $4.99 for the 2 yard piece. How cool is it that thrifted fabric can make such a pretty blouse – and the price is right, too!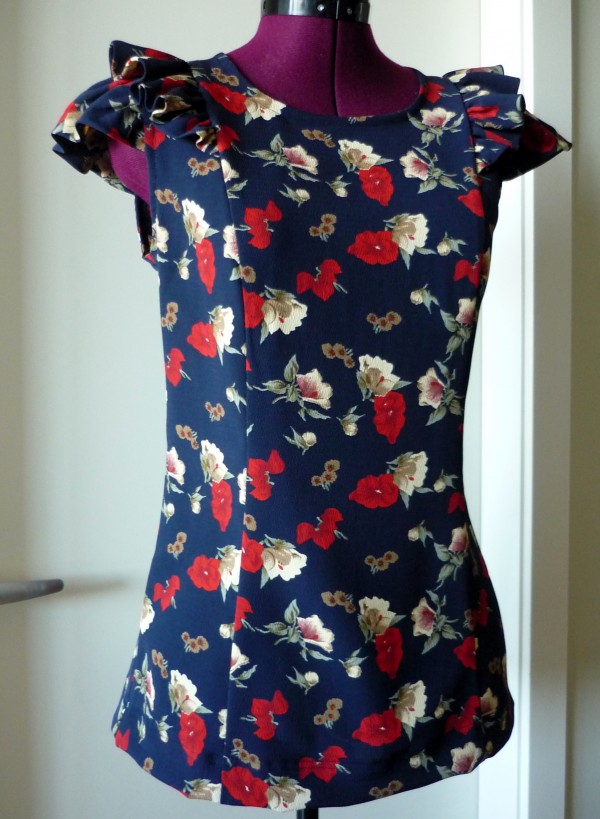 I can just about make this blouse in my sleep now! It's been fun testing out the pattern, edit the instructions and refine the design details. I take it as a very good sign that I'm not the least bit tired of seeing it yet.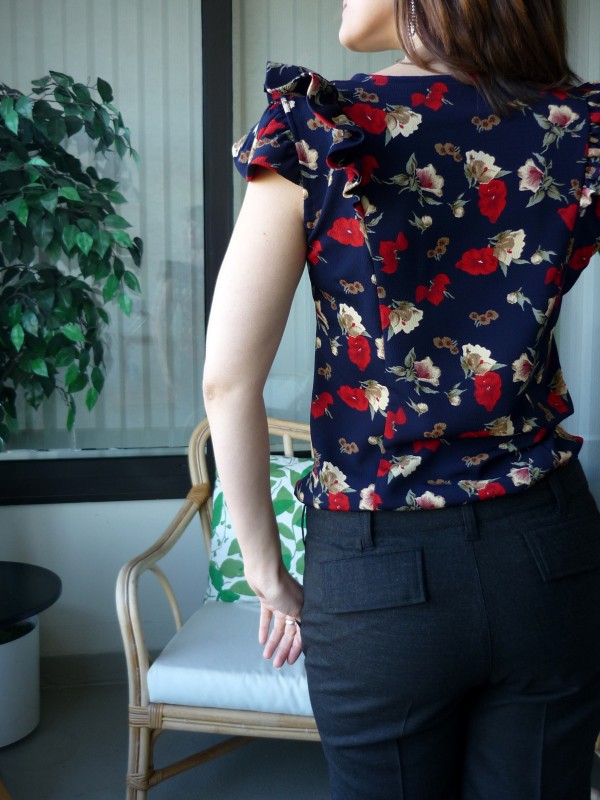 And the best part is, I have a ton of ideas for variations! There are so many cool and simple things you can do to change up the look. I'll keep sharing them as I go, and as we get closer to launch date. I'm so excited!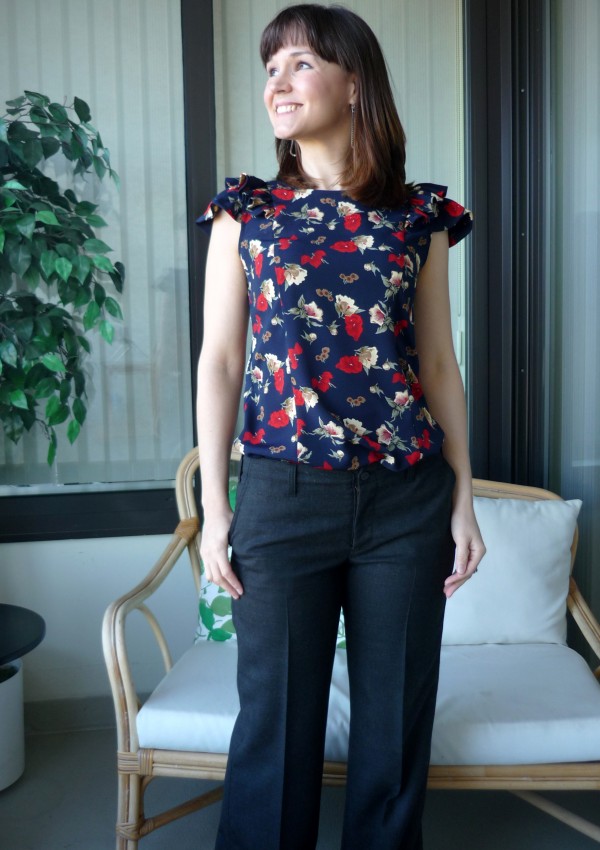 More pattern updates to come over the next week. Big things are happening!
UPDATE: Like this blouse? Make your own! The Pendrell Blouse is available in the Pattern Store here.