Hey, everyone! Happy Monday! What, it's not Monday? I'm kidding, I know what day it is. Did you miss me yesterday? Sorry I didn't get a post up! It was a busy weekend here at Sewaholic Patterns headquarters and while I didn't run out of time, I ran out of energy. Hard to believe, I know! It's like Tilly said in the comments of 'How Do You Make Time To Sew?' – it's less about time management and more about energy management. What a great way of putting it! Energy management. I like that. Maybe you do have a spare hour or two to sew in the evening after dinner and dishes, but lack the energy to start anything. In that case it's better to relax, and wait until the energy comes back to start sewing again!
I was hoping to devote some of my energy to my fabulous coat but other urgent, important things took priority. So my coat and Monday's post didn't get done.
But yesterday, I did a little work on the coat!
I cut out the massive patch pockets – look how big they are compared to my hand, and I think my hands are average sized!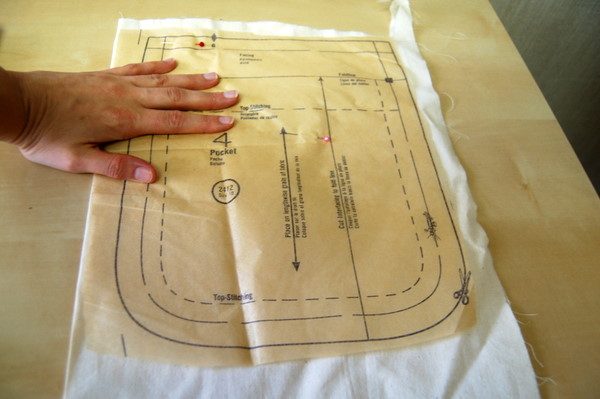 I cut out the front and pinned it to the dress form.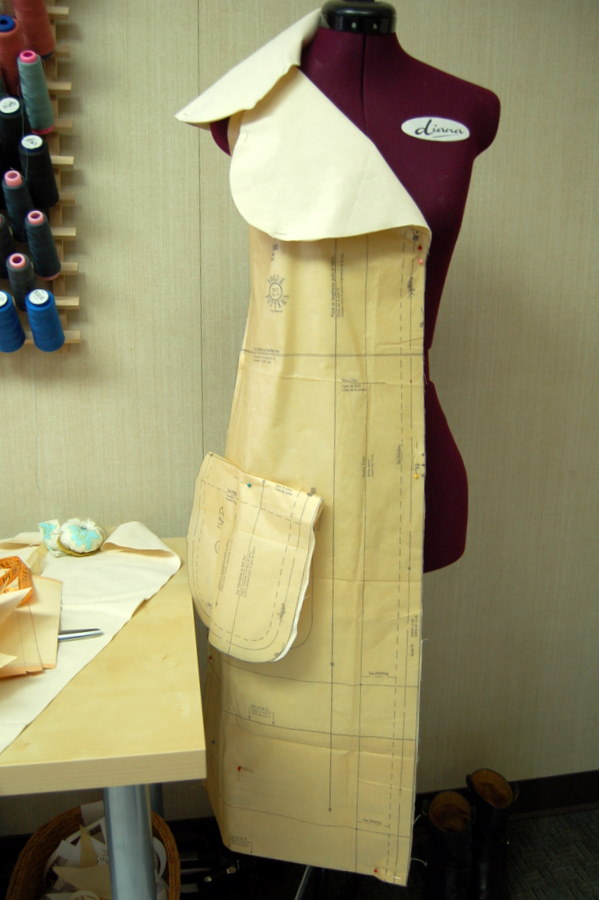 And then I ran out of muslin. If this is a prediction of my progress on this project, it'll be Spring by the time I finish this coat! (Time to start sewing Spring projects instead, perhaps?)
I liked your suggestions to use fleece or flannel as muslin fabric for a coat, to get a better idea of the thickness and bulk. That's a great idea! So why didn't I do it? Well, I had muslin on hand (enough to cut the coat, I thought!) And once I cut a few pieces in muslin, I wanted to keep using muslin for consistency. This coat has only a few pattern pieces but they're very large and angled, so a lot of fabric is wasted. (Also because I'm not muslin-ing any of the small pieces, just the main ones for fit.)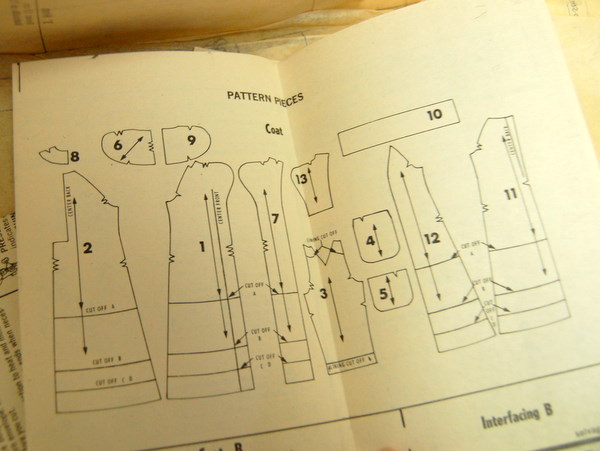 I bet you think the patch pockets are too big for someone with wide hips! You may be right. I'm still going to try them on the muslin and see! I think they'll blend in better on the real fabric – there's a lot of texture and colour to distract and hide the pocket outline. Maybe the collar will balance them out? Especially if I have a fabulous faux-fur one, for more volume? There's just something I like about the patch pockets so I want to give them a fair chance!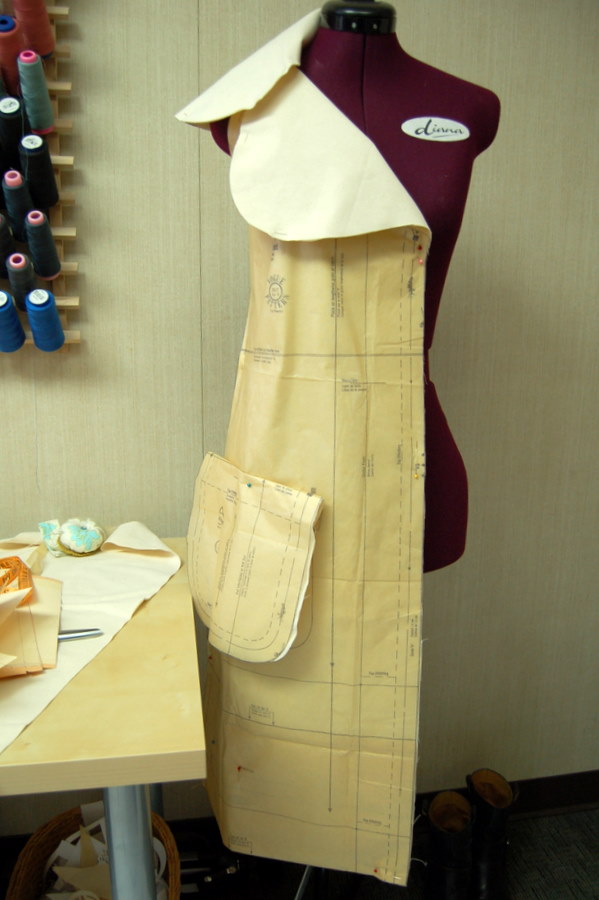 This is what the weather in Vancouver looks like these days – definitely a reason to own a fabulous and cosy coat! That's some serious rain. Wouldn't everything seem better if I could snuggle into a warm, wooly coat? (Although, think how heavy the coat would get if it were soaking wet. Maybe a light trench would be better for rainy days!)
That's my coat update – not a lot of progress yet, but plenty of potential. I can't wait to start the actual construction of this coat!