We're all about lingerie this month, huh! A couple of weeks ago I mentioned that I wanted to try out Cloth Habit's new pattern, the Watson Bra. Well, immediately after writing that post, I did just that!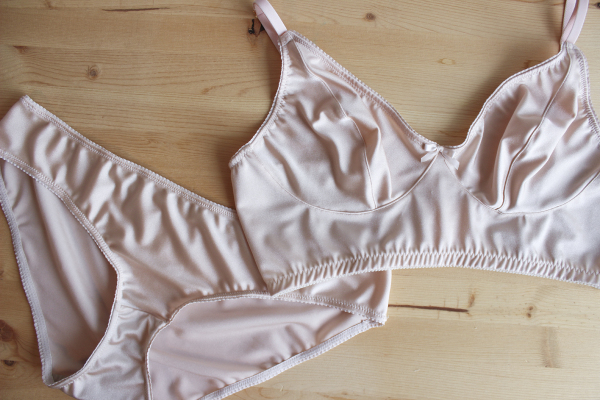 I'm on a powder pink kick. It's such a great neutral tone, not quite nude, not quite pink, not quite peach. The main fabric is a nylon/spandex 4 way stretch knit with a lovely shine to it. When it's all sewn up it almost looks like stretch satin.
I picked up the fabric and elastics for this set on a fabric shopping trip with Morgan, Nicole, Corinne and Tasia (so much fun!). Tasia and I bought the same fabric – which happens often! So don't be surprised if this fabric makes a second appearance on the blog soon.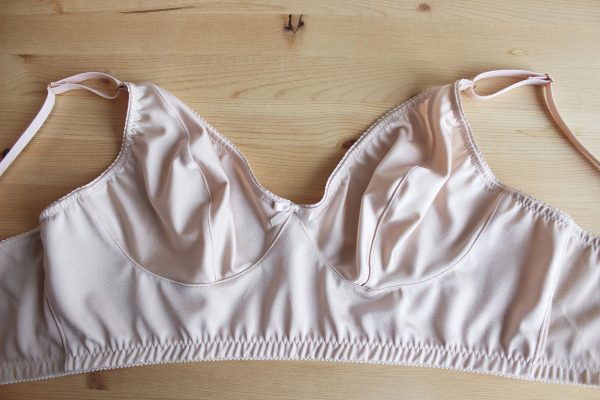 I am larger in the bust area, so for me, this is a relaxed fit. It certainly doesn't offer the same support as an underwired bra does (for me), but I love it as a lounge bra. Smaller to medium busted ladies seem to find this pattern great for everyday "outside" wear, and I have to admit I'm a little bit jealous. I would love to wear such a comfortable bra out in the wild!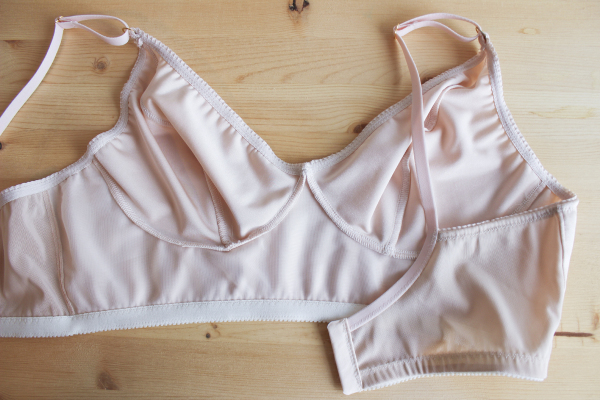 Because there are no underwires, the bra came together quickly and quite easily, save for a bit of fighting with the lycra knit. Lycra knit can be a bit tricky because it slips around, but pinning my pieces carefully and not rushing was just the ticket. I also found using my serger for most of the seams made it a little bit easier. Plus serged seams give a really nice finish on the inside.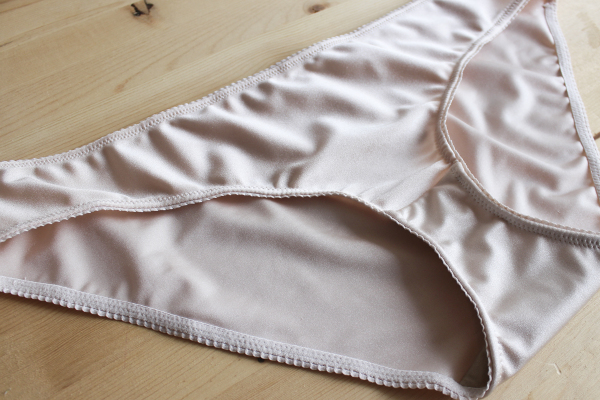 The bikini style panties are super simple and they fit great. I'll adjust my next pair to have a bit more bum coverage, but aside from that, they are close to perfect!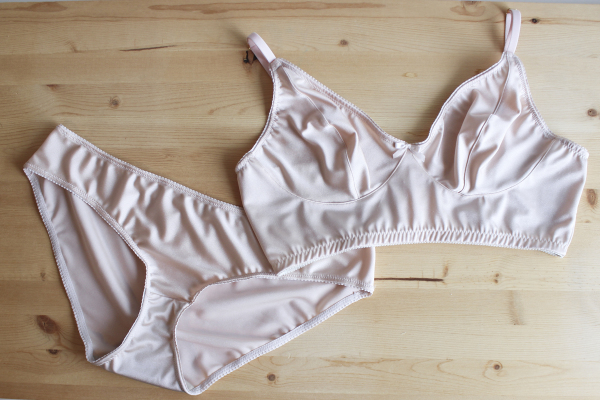 I love how quick & satisfying this pattern is! Amy managed to make the elusiveness of lingerie sewing more accessible. I love how thorough and beginner friendly her instructions are. It's a great set to ease yourself into making a bra and panty set.
In fact, I love this pattern so much that I've decided to make kits for my shop! Want a sneak peek?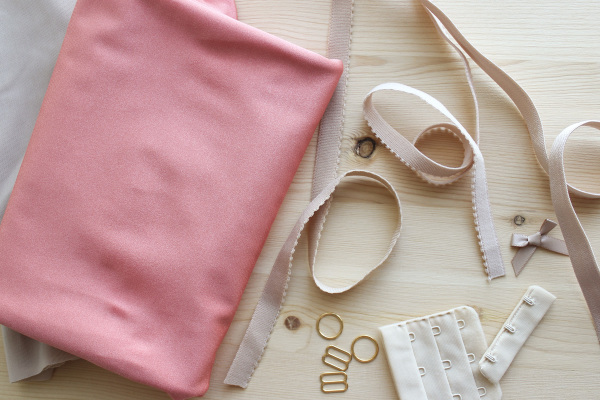 (Coral & Nude Watson Kit, coming soon to my shop!)
Offering lingerie kits was definitely in the "future plans" for Blackbird. When the Watson set came out with such great success, I decided now is the time to make it happen! I love that there is so much excitement over this pattern. It's comfortable and sexy. The bonus is that it's a cinch to sew up – no underwires!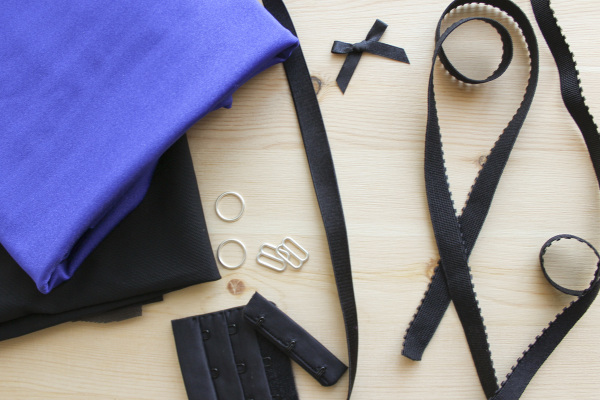 (Sapphire & Black Watson Kit)

There will be four color combinations offered, including the two shown above! The main fabric I selected for the kits is a really great nylon lycra knit called milliskin. In fact, it's one of the fabrics that Amy has used and recommends for the set.

The kits will include fabric, power mesh, tricot lining, and all of the recommended elastics and notions for the pattern. You will be able to select longline bra (3 hook closure) or regular bra (2 hook closure) at checkout. Each kit will have enough fabric for a matching bra and panty set.

They are almost ready, I'm just waiting on some bits to arrive! Sign up for my Blackbird Fabrics newsletter to get notified as soon as they are in the shop. I am aiming to have them ready by the end of December.

Phew! That's all the excitement I can handle for today. Since I won't be blogging until the new year, happy holidays everyone!