Yesterday we talked about choosing easier, simpler sewing patterns for coats. Today, let's talk about choosing easy-to-sew coat fabrics! As always, I'd love to hear your suggestions. Especially since it's been a while since I was a beginner!

The coat fabric I've chosen is surprisingly easy to work with, even though it looks complicated! So I thought of some tips and things to look for when choosing a fabric, to make your first coat project sew up smoothly:
Say Yes to Texture
Texture hides mistakes! Choosing a textured fabric for your first coat project is a great idea. Smooth, flat wools will show every mistake and require careful pressing to avoid shine. Instead, look for nubbly tweeds, thick flannels, and other coating fabrics with textured surfaces.This texture will help your stitches to sink into the fabric and distract people from noticing any  mistakes. Texture adds dimension, elegance, and makes your handmade coat look high-end. Bonus: the texture hides dirt, too! Not like you'll want to let your lovely coat get dirty though.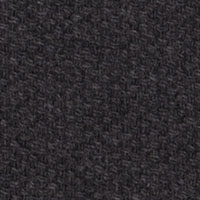 Basketweave wool flannel from Gorgeous Fabrics – click the image to view more! This type of texture is surprisingly easy to work with and adds dimension to your winter coat. Plus, it's forgiving to sew with!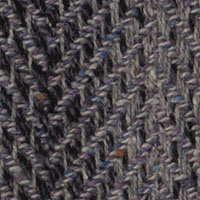 Designer wool boucle – this texture is lovely! Click the image for more info.
Medium Weight
When looking for a coating fabric, weight is important! Of course, you'll want to think about the climate where you live. Are your winters mild, or will it be forty below? In general, thicker fabrics are easier to sew, but if your coating is too think it will be harder to manage. Aim for medium-weight coatings – you want to be somewhere in the middle. Thick enough to be obviously coating material, not too thick so it's impossible to ease those seams in. The pattern you've chosen will give you some guidelines, too. If there's gathering – make sure your fabric is not too think to be gathered!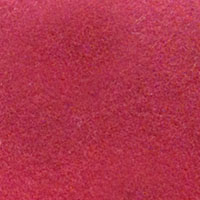 Angora-blend coating. It's hard to demonstrate fabric weight with a photo, but you can see the thickness and soft brushed surface of this lovely coating in this image. Click the photo for more info!
Pattern (but not plaid!)
The coating I've chosen for my wrap coat has a slight pattern to it. You want to avoid stripes or plaid, as they need to be carefully matched. (Here's a tutorial on matching plaids and stripes if you do decide to go for plaids!) Pick a pattern that doesn't need to be matched.
How do you know if it should be matched or not? Generally, I only match plaids, stripes, or patterns that would look awful if they weren't matched. Small-scale patterns, patterns without obvious lines or directions, and patterns that are tone-on-tone or mostly texture don't need to be matched.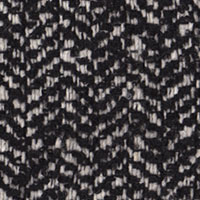 Beautiful coating from Gorgeous Fabrics – click the image for more! This type of pattern doesn't have to be matched and it would be a lovely coat.
Natural Fibres are Best
I'm biased here, because I really dislike synthetic fabrics. Acrylic and poly-blend coatings are a big no to me! I want to work with wool. Wool presses nicely and keeps you warm. You can steam and shrink wool. And if you're planning to add traditional tailoring techniques, wool is the best. Synthetics pill, especially if they're blended with other fibres. Although if you've had success with synthetic-blend coating, I'd love to hear it!
I look for 100% wool fabrics, or if it's a blend, wool and nylon blends. The nylon adds durability and strength to the wool. If you knit, you'll see the same thing happen in sock yarn! For durable socks, you'll see 80% wool 20% nylon, or 75% wool 25% nylon – something close to those proportions.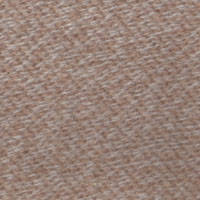 This Italian novelty flannel is a wool and nylon blend, so it's beautiful and strong! Click the image for source and more info.
My theory on coating fabrics is to aim for natural fibres, and buy the best you can afford. If I'm going to spend a month (or perhaps the entire season!) making something, I want it to be the best quality possible. All of these images are from Gorgeous Fabrics, which has an amazing range of beautiful wool coatings for sale!
Fabrics to Avoid
Super flat, super tightly-woven wools – think high-end suiting. These will show every teeny flaw! Plus, it's easy to over-press this type of wool and cause shine.
The other extreme – very loosely woven fabrics. I've seen some lovely coating fabrics that are so loosely woven, you can practically pull them apart. To work with this kind of fabric you'd want to pre-fuse the entire thing for extra stability, to keep the fabric from warping and pulling apart. Plus, if you do interface the entire thing, it's very important to interface it with the grain perfectly straight. Best to avoid this type of fabric at the start!
Velvets and corduroys. These are tricky to press! Touching the iron directly to velvet or corduroy can flatten the pile surface. At best, it'll just look smushed and sat-in. At worst, you can make an iron-shaped imprint! Unless you've found the type of corduroy that can be pressed easily, skip velvets and cords for a first coat project.
Those are my suggestions and tips on choosing easier coating fabrics. I hope these help give you some ideas of what fabrics are best for beginners. Even if you're not a beginner, it's all right to choose an easy-to-sew fabric for best results.
What fabric you suggest for a first coat project?