Coat week continues! It sure feels like coat week around here, even if no one officially declared it so. I have plenty more coat posts coming up this month, so stay tuned!
The pattern you choose for your coat project is very important. An easy coat pattern will come together easily for you. There's nothing wrong with choosing a basic pattern for your first attempt at coat-making, in fact, it's the best way to go. And if your first coat project is successful, you can move on to a more complicated pattern for your second coat! Even though I'm fairly confident in my coat-making abilities, the pattern I'm using for my Wrap Coat is rather simple and easy, which means  I'll be able to complete it and wear it sometime before spring!
Today I thought I'd share some tips on choosing simple, easy coat patterns. Here are some tricks that will help make your first coat sewing project easier!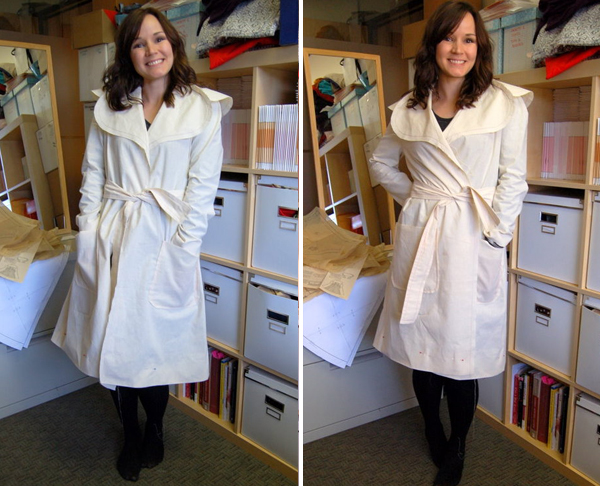 Number of Pattern Pieces
If there are over a dozen pattern pieces for your coat, things are going to get complicated! Look at the technical drawing and see how many seamlines there are. If you can, peek inside the envelope and count the number of pattern pieces. The less pieces there are to cut and handle, the easier it will be to construct your coat.
My wrap coat pattern has four main pieces: Front, Back, Sleeve and Collar.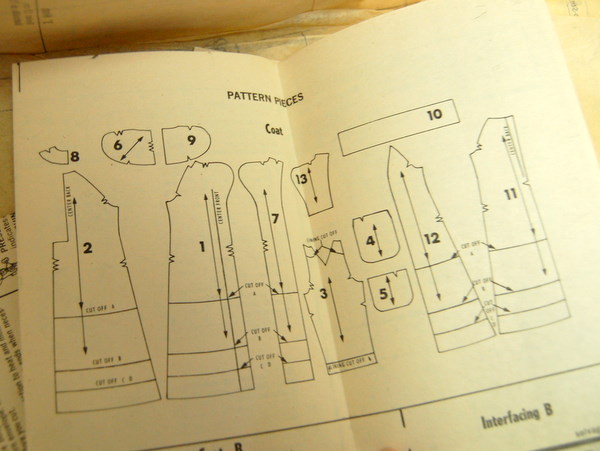 Relaxed Fit
The more relaxed the fit is intended to be, the easier it will be to get the same results at home! Think of sewing a pencil skirt and compare that to sewing a gathered-waist skirt. Fitting a pencil skirt includes fitting your waistline, your hips, the curve of your rear end and even your thighs! Compare that to a full gathered-waist skirt – the only measurement you need to think about is the waistline. The same theory applies to coats, too. The more fitted the coat style, the more work it will be to ensure it fits right in all areas!
That doesn't mean you have to look shapeless in your coat! A belt will cinch in the waistline nicely. Or choose a style that fits in the shoulders and hangs loosely from there, like an A-line style.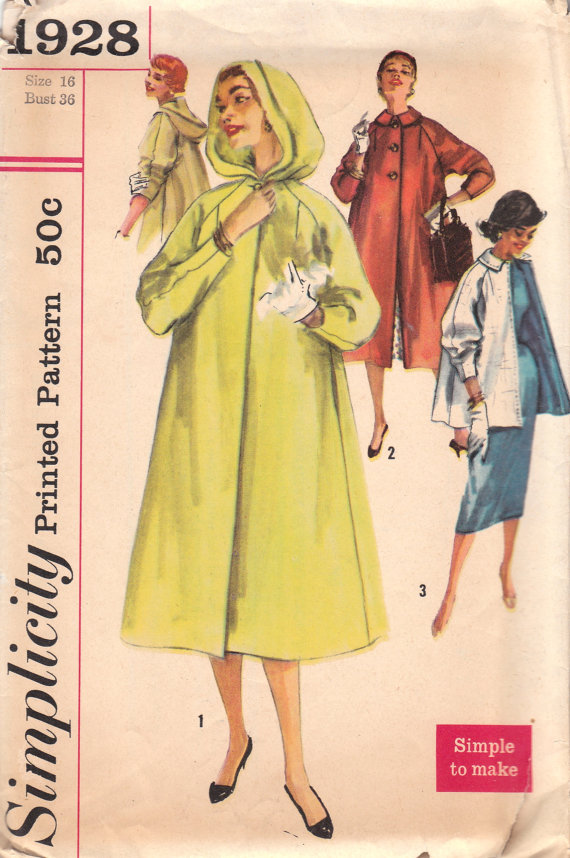 Simple Structure
Choose simple details over complex styles. Raglan sleeves are easier to sew than set-in sleeves. Patch pockets are easier to sew than welt pockets, and any pocket set into a seam is easier to construct than a "floating" pocket (one that's not set into a seam). Princess seams are easier to sew than seams with corners, sharp angles or curvy curves. The less seamlines, the easier it is to sew as well!
Collars with rounded edges are generally easier than pointed lapels, in my opinion. Big collars are easier than small ones too, because it's less noticeable if one side ends up slightly bigger than the other. Big everything is easier than small – think big wide belts rather than tiny epaulets or tab details.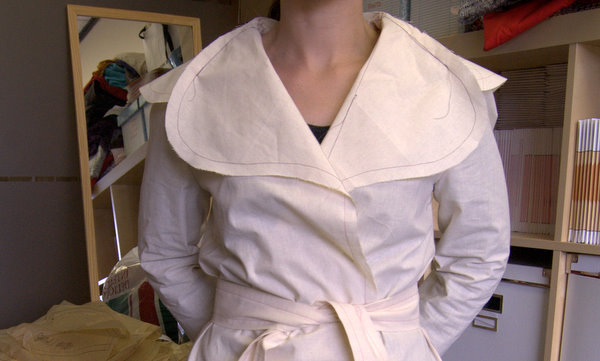 Must Include Lining Pattern Pieces!
Sometimes you'll see patterns for coat-dresses, or unlined coats. If you want to line your coat, then make things easier for yourself and choose a pattern that already includes these pieces! I wrote a tutorial for Tilly and the Buttons here on how to line an un-lined jacket, so it is possible to create your own pattern pieces. It just make things slightly more complicated for you, that's all!
A thought on cape patterns: all of these concepts apply to picking a cape pattern, too. Capes have a simple structure than coats – no sleeves! Look for easy cape patterns that include lining pattern pieces for your first cape, and avoid tiny details like tabs or welt pockets.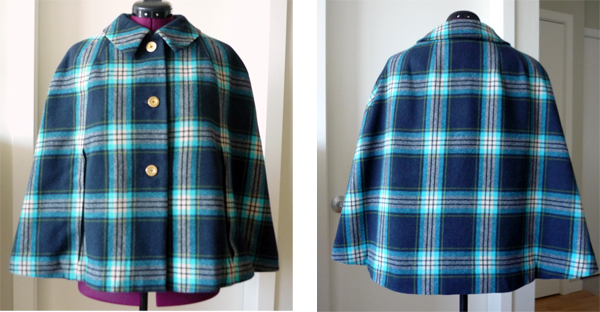 This cape pattern has one piece for the back, two pieces for each side of the front, and the collar. If it wasn't in plaid, it would be really easy to cut and sew!
Those are my tips on choosing an easier, simpler sewing pattern for your coat. I hope these ideas help with choosing a pattern, if you're planning to sew your first coat this fall!
Do you have any tips to add? Any pattern recommendations? I'd love to hear your thoughts!