Happy Monday, everyone! Great news, the Cambie Dress pattern is now in stock!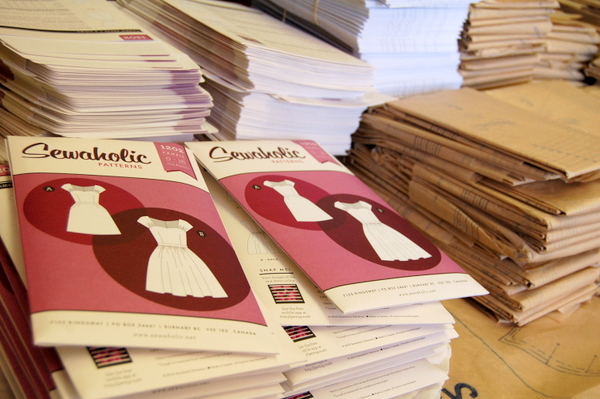 The pre-sale went extremely well. Last time I felt like I'd never packed, labelled and shipped so many orders, and yet I think we set a new record this time around. Orders just kept on coming! I'm happy to report that with the new store, there were no ordering glitches or system overload. It's so nice to have that sorted out!
Thank you to everyone that ordered the Cambie Dress. Your orders are on their way! (Unless you ordered it over the weekend, in which case, I might be packing up your shipment as you read this…)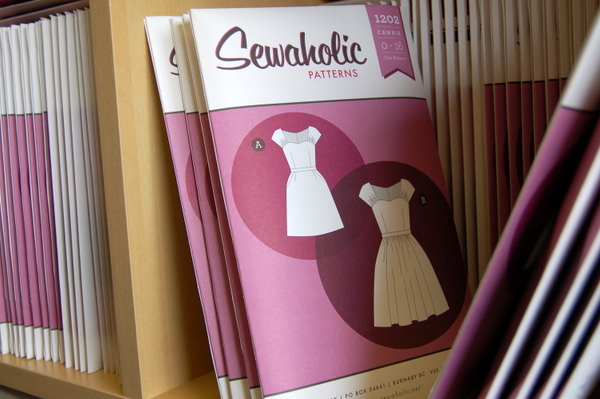 I'm super excited to add the Cambie Dress to the current collection. It's such a fun, pretty dress that's also practical to wear! I know I can already think of a dozen variations to try – contrast waistband, straight-across neckline, adding piping or rick rack, stripes, two different fabrics on the top and bottom, lace or sheer overlay on the skirt – and that's just off the top of my head!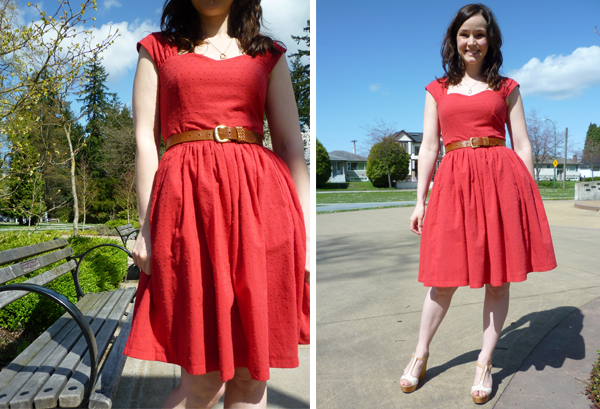 Have an awesome day and if you wanted to pick up a copy of the Cambie Dress, click here to visit the store!
PS. Thanks for the feedback on everyone else's Cambie Dresses! I was hoping you would enjoy seeing the same dress on gorgeous women of varying ages, sizes and shapes.
PPS. After posting about retailers on Wednesday, the list of retailers grew from 36 to 40. Forty retailers! Very exciting stuff. Thanks for all the encouraging comments cheering me on! Plus, right after Wednesday's post, two retailers needed to place re-orders because you guys went shopping! This is also good. More supporting of small sewing businesses means that we all can continue providing cool stuff!