Happy Monday, everyone! I'm thrilled to hear all the good feedback on the new pattern, the Cambie Dress. There's always room in our pattern drawers for one more pretty dress pattern!
If you missed Friday's announcement, here's the link: Introducing the Next Pattern… the Cambie Dress!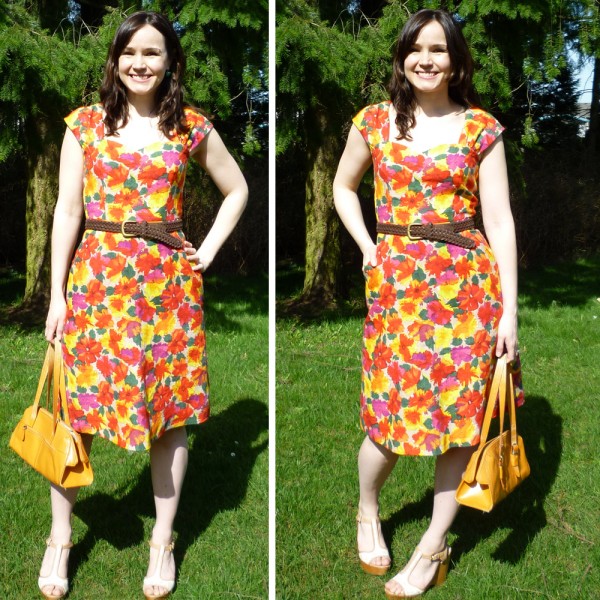 Here's another version of the Cambie Dress, this time in a vivid printed linen. Isn't this print fantastic? It's like I'm on vacation, wearing something this tropical. I took photos on a really bright, warm and sunny day and felt pretty fabulous walking around in a summer dress, bare legs and all!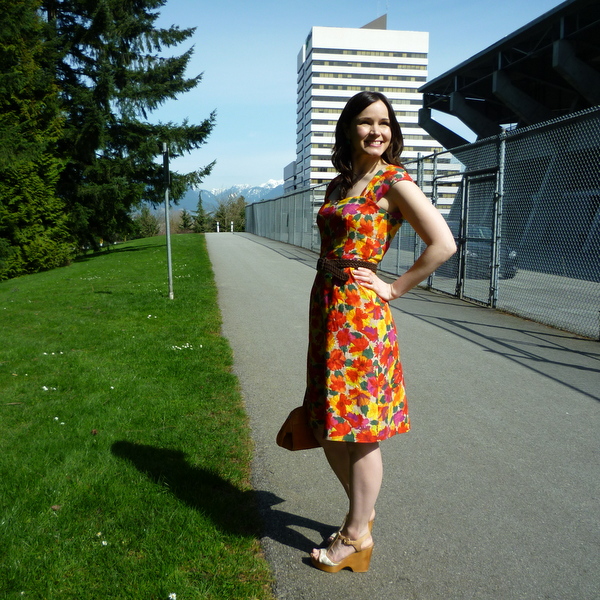 This is a 'notice me' dress, for sure. It gets attention! I crossed a busy street in this dress and could feel people looking. After a winter of being covered up in warm layers, why not wear the brightest dress possible to celebrate warmer weather?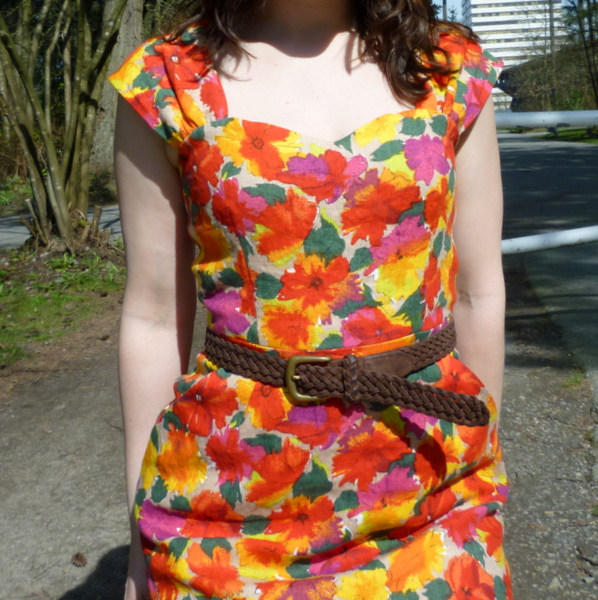 Here's a closer look at the bodice. I love the sleeve that's not really a sleeve! More coverage than a true sleeveless dress, cooler than actually wearing sleeves.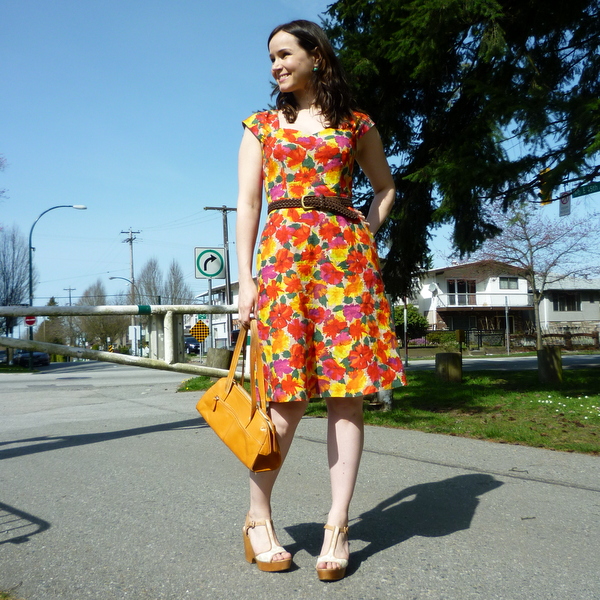 I've lined this dress with cotton voile, so it's cool and soft. When it gets really hot, I'd rather have cotton against the skin than lining fabrics, it's more breathable! The skirt is not designed to be tight-fitting. It's meant to hang away from the body for a more relaxed fit. Plus if it's not too snug, there's room to use the pockets! (Of course, you're welcome to take in the skirt so it fits more snugly. That's the great part about sewing!)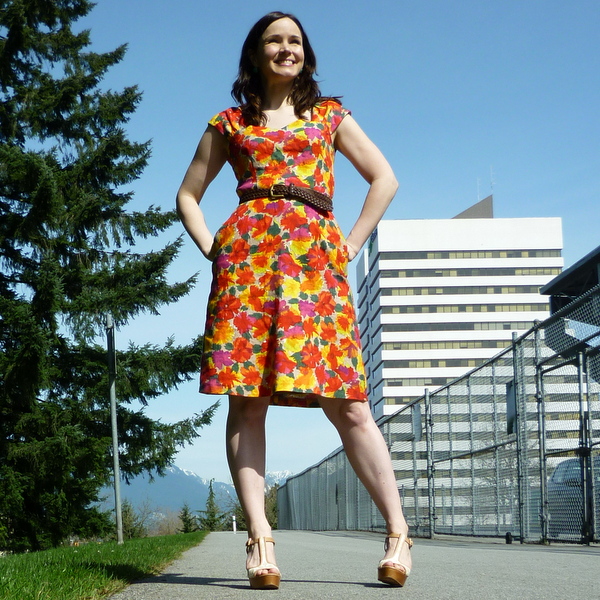 Love those pockets! They're subtle and lie flat against the body without adding any bulk to the hips.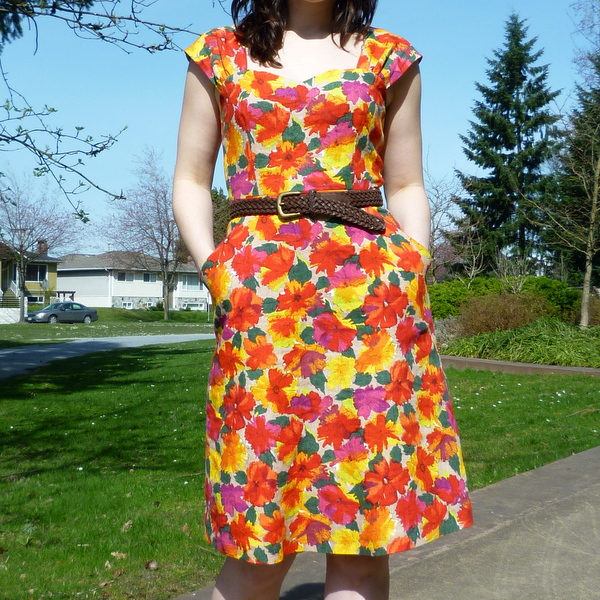 And as requested, here's a back view photo. It's not the greatest shot but it shows you what the dress looks like from the back – pretty, simple, without looking bulky or tight. I do plan to make about ten more of these dresses so I'll be sure to take better photos from the back. (Note to self: pin hair up when taking back view photos!)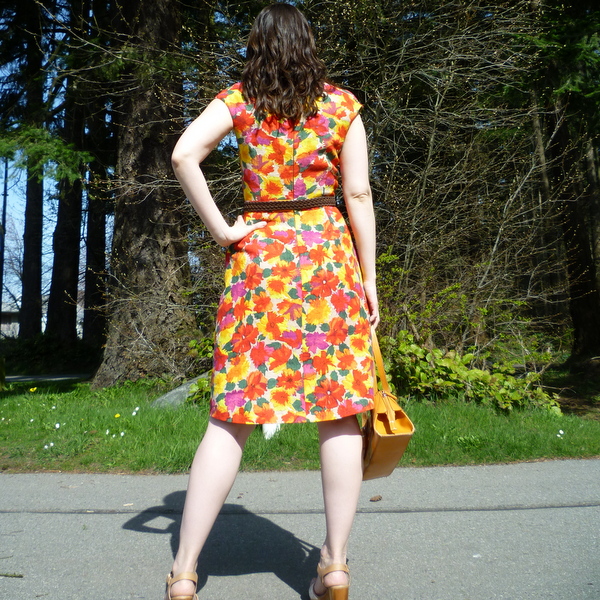 Thanks for all the comments on this pretty new pattern! I'm so excited about this one!
If you'd like to be notified when this pattern is in stock, don't forget to sign up to the Sewaholic Patterns mailing list!