I'm excited to share more Cambie Dresses, made by talented pattern testers before the pattern release!
This way you can see what the dress looks like on people other than me, in a variety of fabrics and colours. I don't know about you, but I'm sometimes biased by the garment in the photographs of pattern covers. Whether it's the colour I'm drawn to (or put off by) or the print, or the styling, often we're affected by the photograph well before we check out the technical drawing. This way, you can see many, many dresses, all of them fantastic and completely different!
Scruffy Badger made not only one dress, but two dresses during pattern testing! Both turned out beautifully. Here's her version of View A: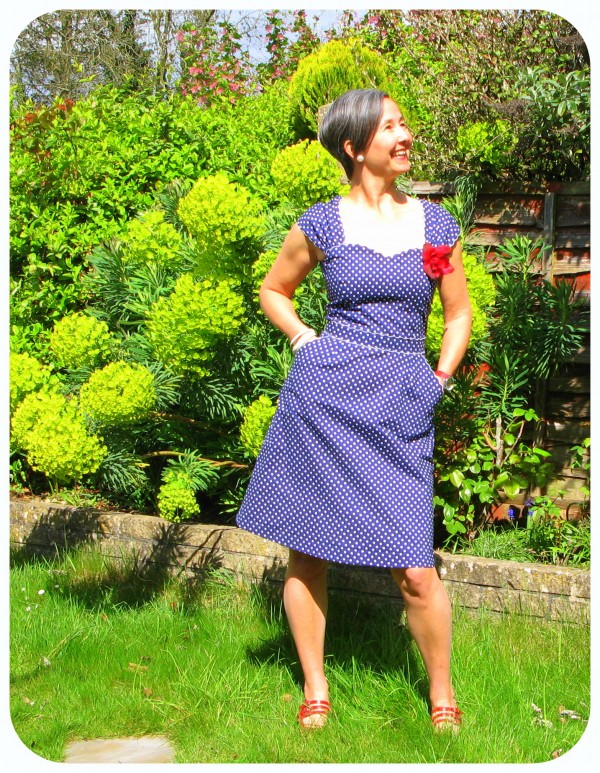 And here's her version of View B.
What I love is that each dress looks unique enough so it's not obvious that it's the exact same pattern! And I love the rick rack detailing on her A-line version. She's inserted it like piping into the seams so just the edge peeks out.  (You could use this tutorial – Inserting Lace Into Seams – as a starting point, using rick rack instead of lace. Or use lace, that would look lovely too!)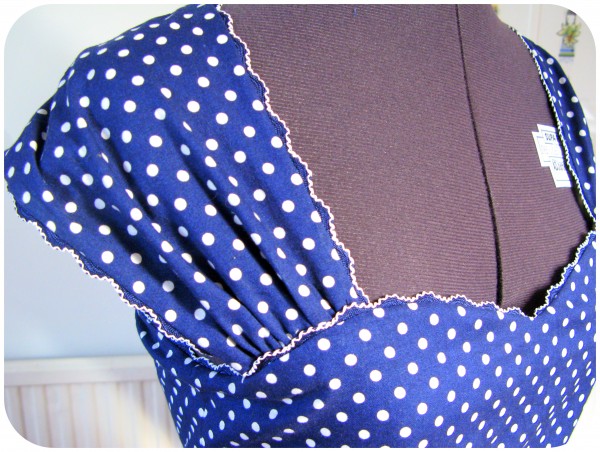 See more on her blog, Scruffy Badger Time – and check out her many versions of the Renfrew Top! Here's one with florals, and here is an entertaining series of Renfrew tops modelled with wigs. (Called the Renfrew Wig Awards! Hilarious. Sewing isn't always a serious matter, sometimes we have fun with it!)
Which dress is your favourite?
See more Cambie Dresses here!