During the photo shoot for our upcoming summer patterns, we also took new photos of the Cambie Dress and Saltspring Dress. Just in time for summer dress weather!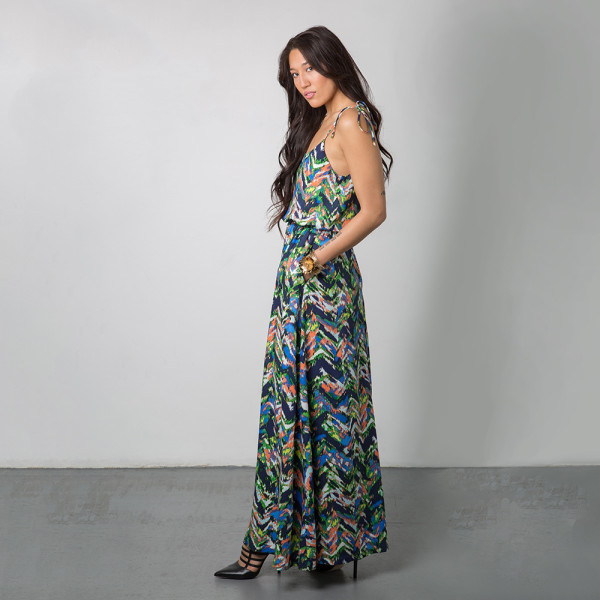 The one above is my favourite of all, both the photo and the sample. It captures the vibe of the Saltspring dress perfectly; it's exactly what I had in mind when designing the pattern. Isn't our model Jennifer gorgeous?
One of our goals this year is to improve the photography for our older patterns. We've got quite the range of images in our shop right now, some that aren't too bad and some self-timed tripod shots that I can't wait to replace. Marissa's choosing fabrics that show off the garment designs and look nice all together, so the shop looks better at a glance. (Things I didn't consider when designing patterns one at a time!)
Here's the Cambie Dress View A, in a cotton sateen print.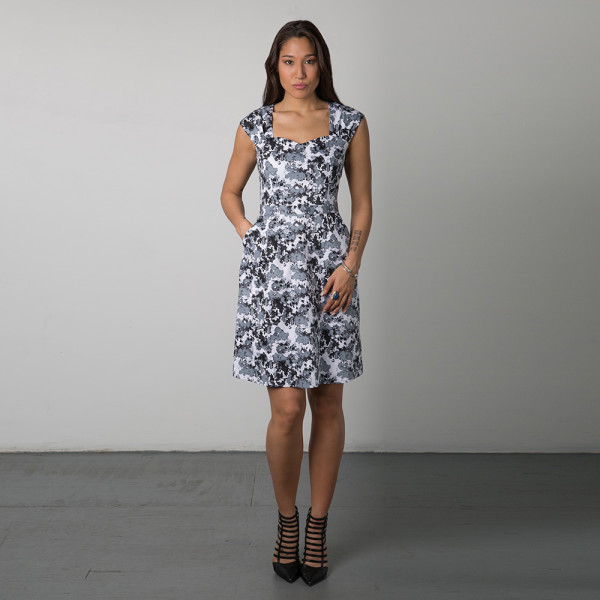 The gathered skirt option for the Cambie Dress is sewn in a striped cotton-linen blend, 55% linen, 45% cotton. I love the stripes!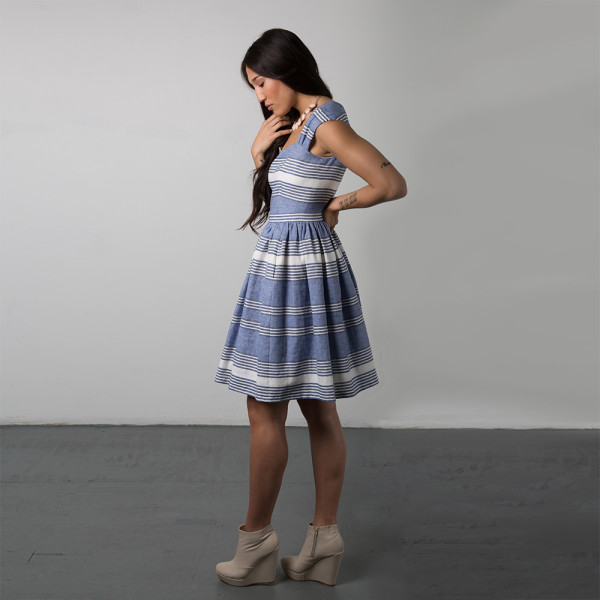 Here's the Saltspring Dress, in the shorter version. We used a lightweight jersey knit for this one and it looks cool and comfortable.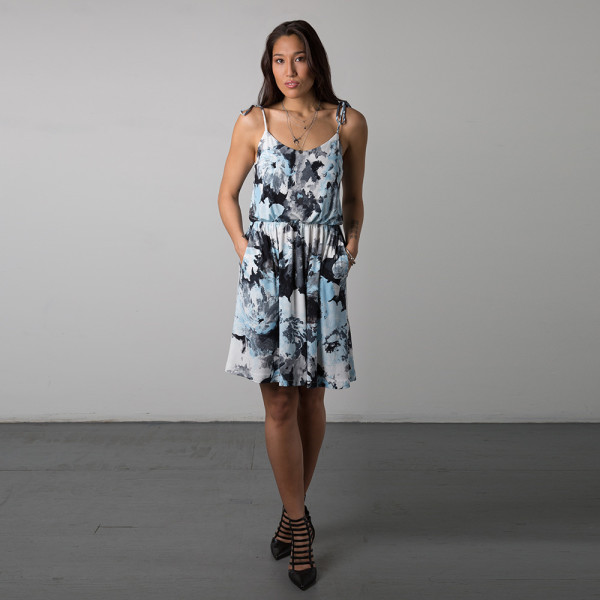 The longer version is a viscose poplin with beautiful drape.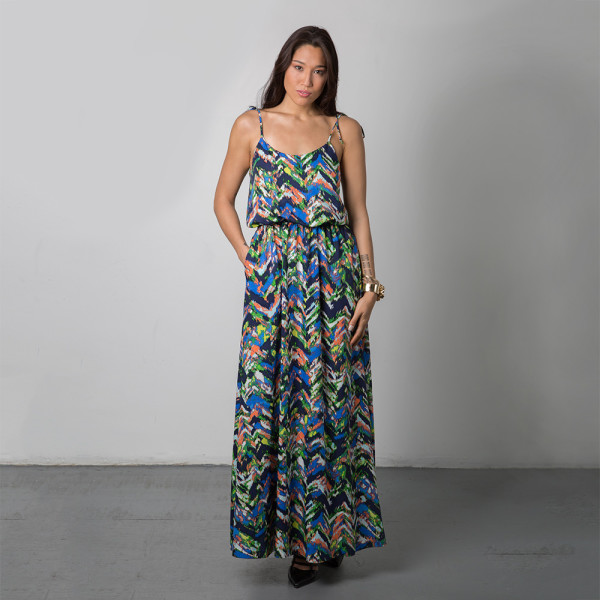 All of our fabrics are from Telio, a Canadian wholesaler, who's offered to help blog readers find fabrics in a store near you if you contact them! I've also seen the cotton sateen and viscose poplin for sale at our local store Fabricana, and the linen stripe at Blackbird Fabrics online.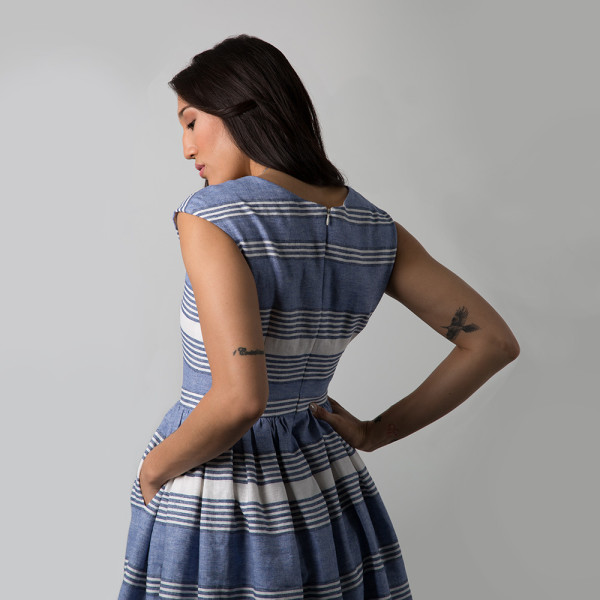 For reference, Jennifer measures a size 8 on our size chart, is wearing a size 8 in all samples and is 5'10" tall.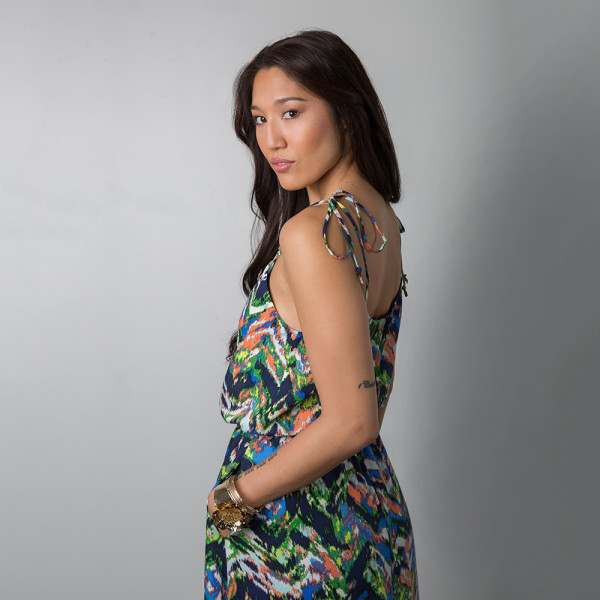 I'm excited to have better photos on our webstore. We're slowly improving the look of the online shop and eventually, all of the photos will be taken professionally on a variety of models. Slow, constant improvement, which goes back to my goals for 2015. Now that we have high-quality images we can use them for bigger things like promotional cards and posters, catalogues and lookbooks: places where it's really important to have professional photographs.
We even took a few photos of the Cambie Dress with a petticoat! Because the only thing more fun that a full skirted dress is one with a petticoat underneath.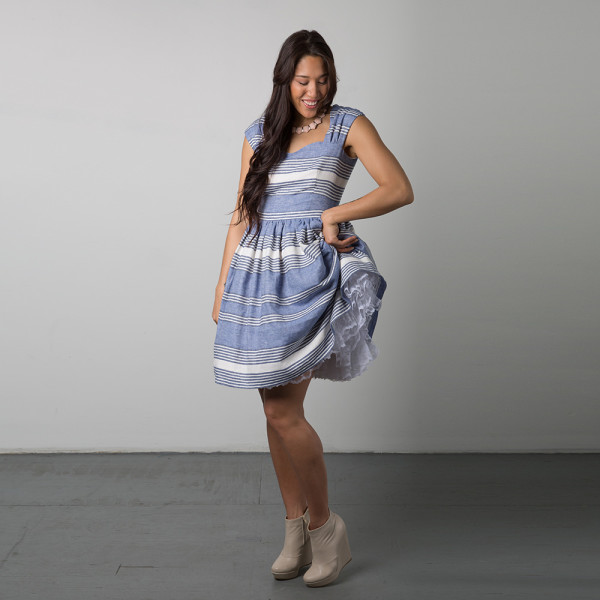 See all the new photos of the Cambie Dress here, and the Saltspring Dress here!
With every photo shoot for new patterns, we'll add in a few older styles as well. It's exciting to see old favourites and best-selling pattern designs in a fresh new way!