Do you guys read the Britex blog? They have some great guest bloggers that share awesome sewing projects, tips and tutorials. They also encourage their guest bloggers to use patterns from indie designers, and we were recently asked if we would partner with Britex to offer our patterns to their bloggers. Of course, we were excited to say yes!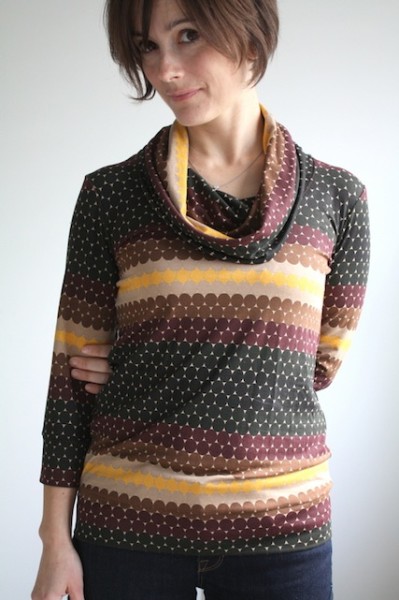 This month Nicole of Nicole at Home made a lovely Renfrew top, and she shared some fantastic tips for sewing with knit fabrics.
I love her tip about determining the grainline in your knit fabric. Nicole also suggests using a stretch thread in your bobbin, which will add an additional layer of stretch in your seams. I've never tried this myself but I will definitely test this out soon!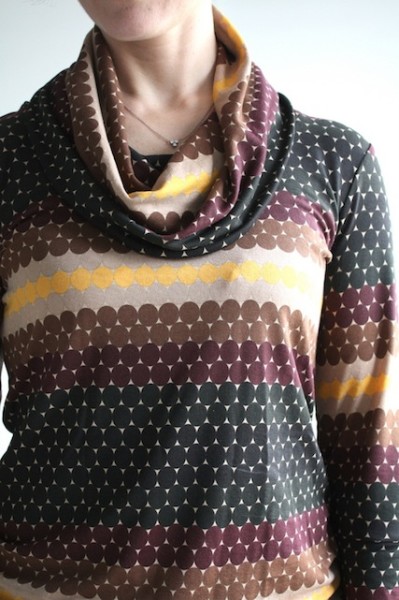 And would you look at this gorgeous knit fabric? I love the rich colors in this print. Pair it with the cowl neck version of the Renfrew and you've got a really versatile top. Way to go Nicole! We love what you've made.
Head on over to the Britex blog to read more!