This dress turned out pretty much exactly how I planned it. I love it when that happens! I'm so happy that midi length dresses and skirts are in style right now. I love them. I thought this length could work great for the breezy style of a summer dress, so I decided to give it a go.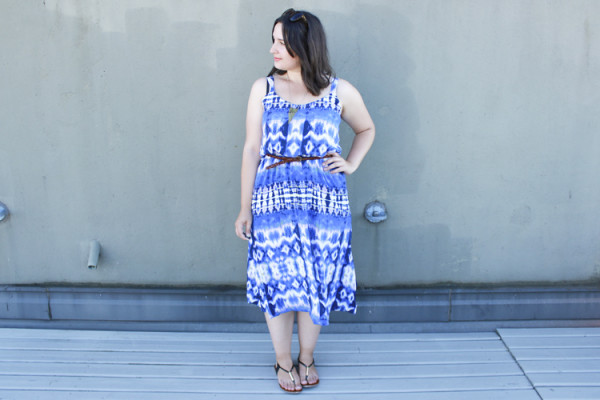 This is our Saltspring dress pattern. I started with view A (above knee length), and lengthened it by at least 10-12 inches. I drafted thicker straps just like my Saltspring top. I cover lots of strap options for the Saltspring dress in this sew-along post from last summer.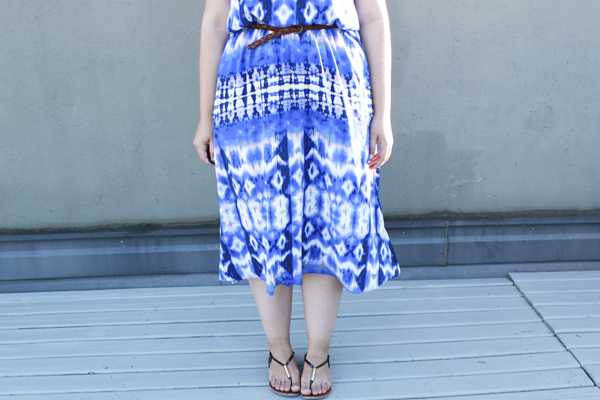 When I tried the dress on, all sewn up but un-hemmed, I had some doubts about the length. I turned to instagram for advice, and ultimately decided to keep most of the length and just sew a nice wide hem.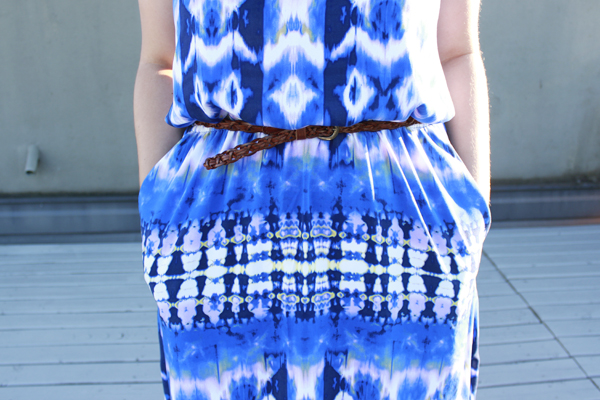 Pockets! When I am faced with the question: 'pockets or no pockets?' I almost always go for pockets. I don't stash that much in dress pockets, but it's really nice to have a place to put my phone and debit card if I'm on the go. With the loose shape of this skirt, it doesn't even show if my pockets have a few things in them. You can't even tell that they're there unless I have my hands in them.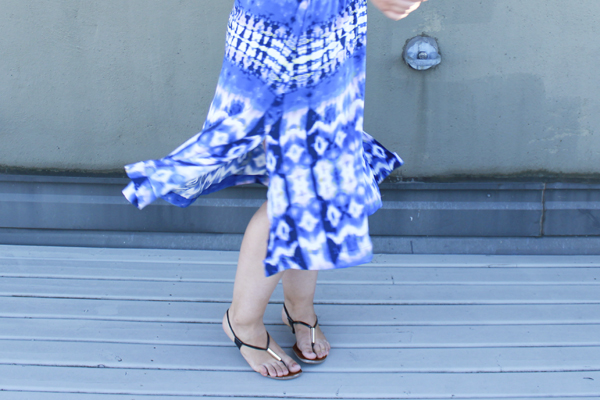 Oh yes, and the slit! In my summer sewing plans post, I mentioned I loved the look of midis but I wasn't sure if the length would look frumpy on me. Catherine G commented that a sexy slit could help me to avoid the frumpy. Genius! Thanks so much for the idea Catherine.
It was pretty simple to add the slit. I decided where I wanted it to begin, and then stopped sewing my side seam there. I pressed the seam allowance open along the opening. Then I sewed around the opening to hold the seam allowance in place, about 1/4″ from the folded edge.
Since the skirt is quite roomy the slit doesn't really show if I'm just standing still. But when I move or walk around it kind of flutters open. I think it's really lovely.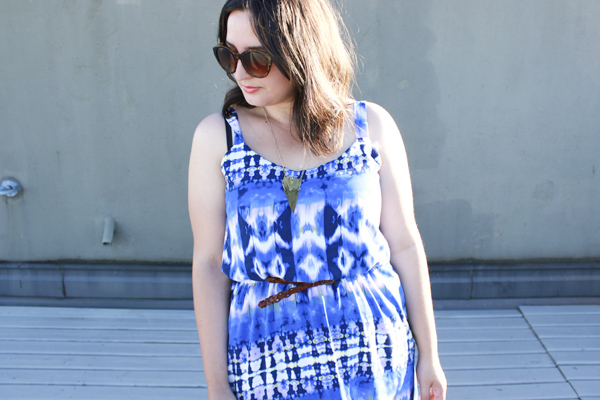 The fabric is a blue ikat viscose from Télio (check out their blog here!). Télio is a fabric wholesaler open to the trade only, but if you contact them through their website they may be able to hook you up with a fabric retailer near you that carries their gorgeous fabrics.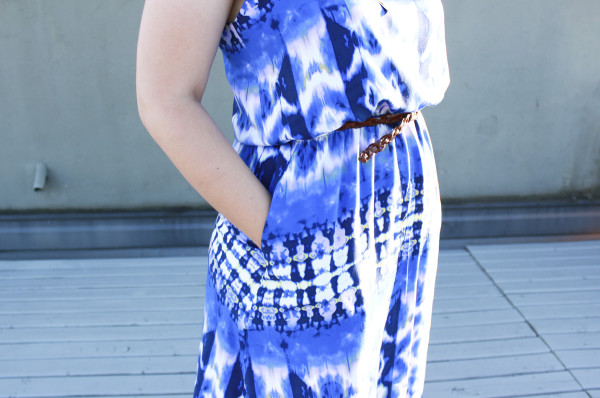 I'm sure I bought this fabric with another project in mind, except I honestly don't remember what that was! I was a bit tight on yardage but I really wanted to use it for this dress. Does that happen to you guys? Is there a fabric hoarders anonymous group I can join or something? Just kidding. But it honestly happens to me all the time! Plans change, I suppose.
I tried to match the print as best I could along the side seams with the limited yardage I had, and my matching turned out pretty well. I would have liked to try to place the print differently, perhaps the lighter strip of the print somewhere else so there is not so much emphasis in the hip area. But honestly it doesn't bother me very much.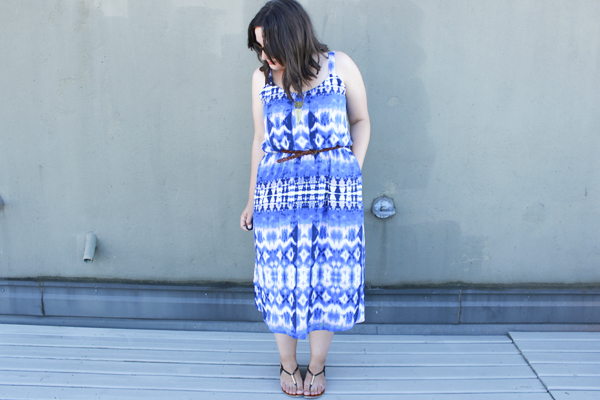 I really do like the lines of this dress. I like that the top half shows my shoulders and arms, and the bottom half is modest and easy to wear, with a little surprise slit. It keeps me cool yet I don't feel like I'm bearing it all. I think this dress really embodies my style. It's easy to wear, not too fussy, and a little bit bohemian.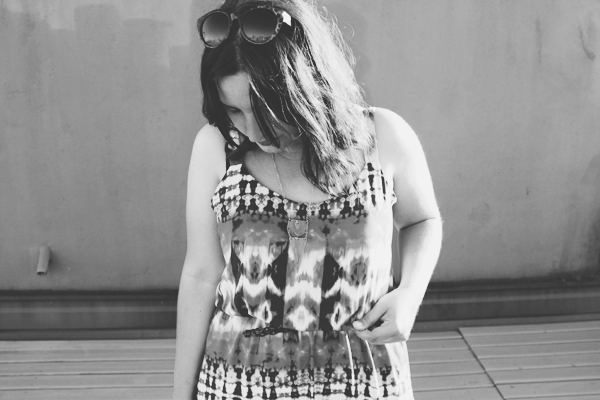 Oh and just in case you are interested in sewing up the Saltspring dress sometime, you can have a look at all of the Saltspring sew-along posts here!