Hey, it's my birthday! (On Sunday, that is.) So let's celebrate! Let's have a sale.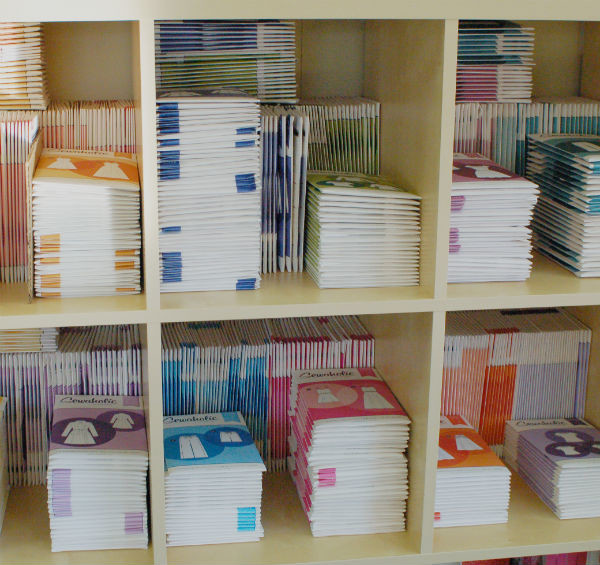 This weekend, all sewing patterns and store items are on sale! Spend at least $33, get free shipping. This is especially cool this year since we have more than just patterns! Labels, tape measures, and of course patterns. Use promo code BIRTHDAY33 at checkout to activate the discount.
What if you want PDF patterns instead? Then use this discount instead and to get 33% off all PDF pattern orders! Use promo code BIRTHDAYPDF33 at checkout to activate the discount.
You can have both discounts, you'll just have to place separate orders for the PDF patterns and use the PDF sale code, and then place a second order for the physical items (labels, paper patterns, tape measures – just sold out of books!) and use the free shipping code. You cannot combine the codes on the same order, the shopping cart system won't let you. Place two orders and you're good to go!
Now's the perfect time to stock up for a year of sewing. Many of you asked for discounted PDF patterns if you already own the paper version; this is a good time to buy the PDF pattern at a 33% discount!
Some questions that might come up: 
Does the sale apply to international orders? Yes, of course! The sale is open to anyone worldwide.
What do you get with free shipping? Free shipping includes regular parcel shipping. It will give you options, but it won't matter which one you choose, as everything is getting processed standard post.
Will you have a birthday sale every year? Probably not, in fact this might be the last one ever. Stock up now while it lasts!
Happy shopping, everyone!
The fine print: Sale applies to regular retail orders through sewaholicpatterns.com. All sales are final. Sale discount cannot be applied to orders already in the system. Order value of $33 refers to before-tax totals. Free shipping includes standard delivery service. Sales ends Sunday, February 22nd at 11:59pm.

PS. Want to be the first to hear of future sales and special offers? Sign up to the Sewaholic Patterns mailing list and stay in the loop. Have a great weekend, everyone!