Last week I demonstrated a few tips for sewing the Alma Blouse. Today, I'm showing off the finished blouse! Will the facings be visible through the sheer fabric, once the blouse is worn? We'll see!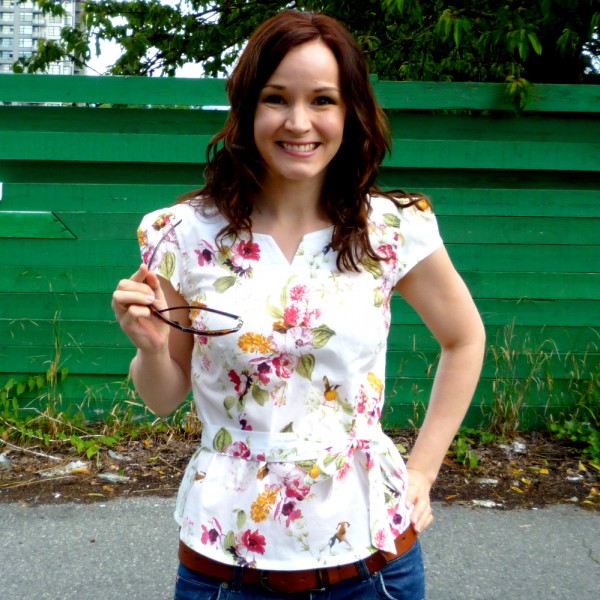 A little, yes. You can still see the facings through the semi-sheer fabric. If you're making this blouse in a white, light, or sheer fabric, you may get a little show-through.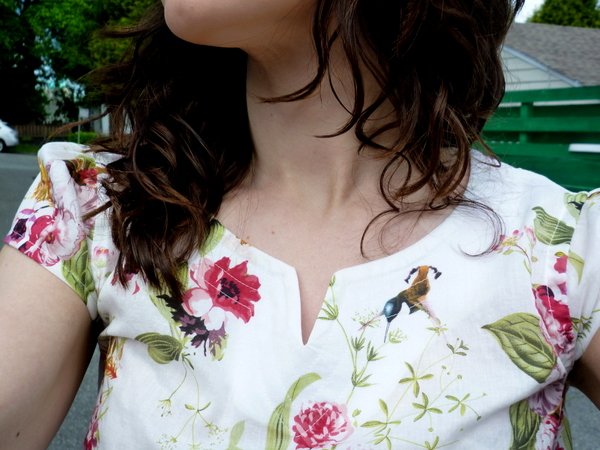 I don't really mind though, as I do love the fabric!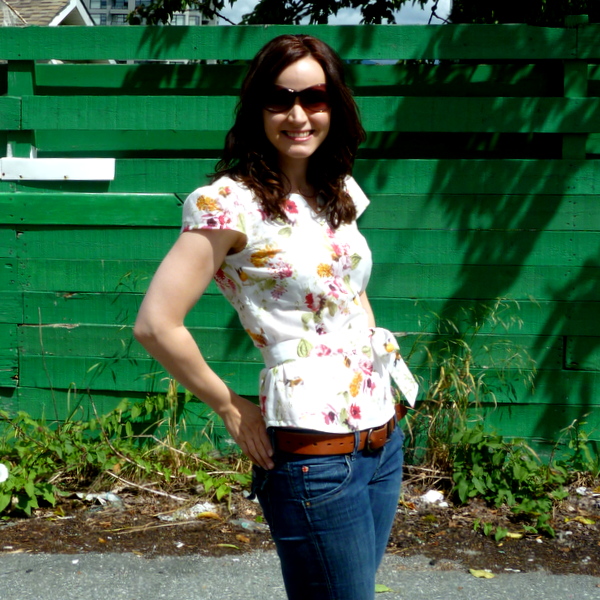 A view from the side. You can see the curved hemline, which sits nicely at the top of my belt. These are quite low-rise jeans, but I didn't feel the top creeping up to expose skin at the side. If you're very long in the body, or like extreme low-rise pants, perhaps you'll want to add to the length. Other than that, it's quite a nice length for wearing untucked.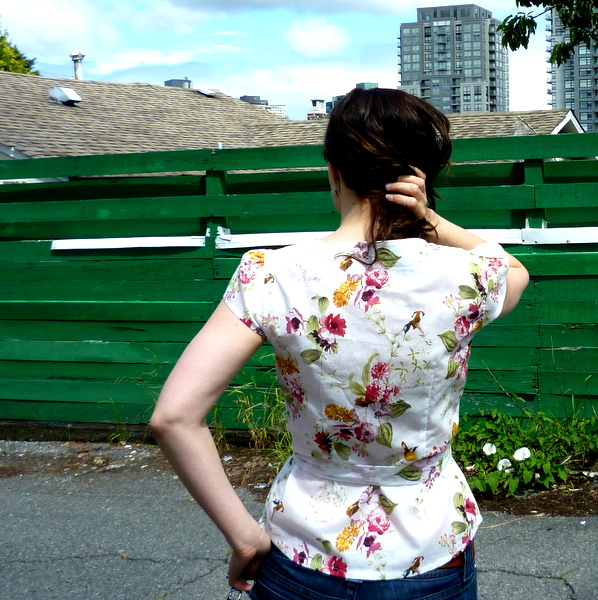 Back view. I haven't shown many photos of the back yet, mostly because getting a decent self-timed back photograph is a challenge!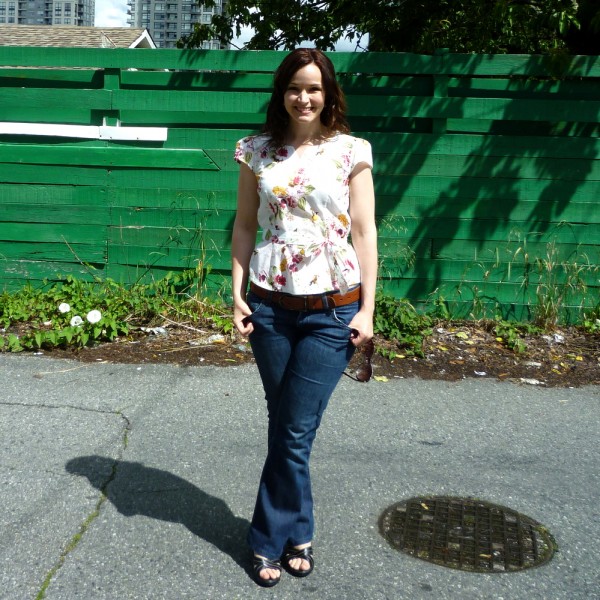 Here's what the full outfit looks like. Admittedly, it's not super exciting (jeans and a blouse) but I like how easy this blouse is to wear. You know how there are some blouses out there that are a challenge to build an outfit with? This one works with everything – jeans, trousers, full or A-line skirts, pencil skirts, you name it!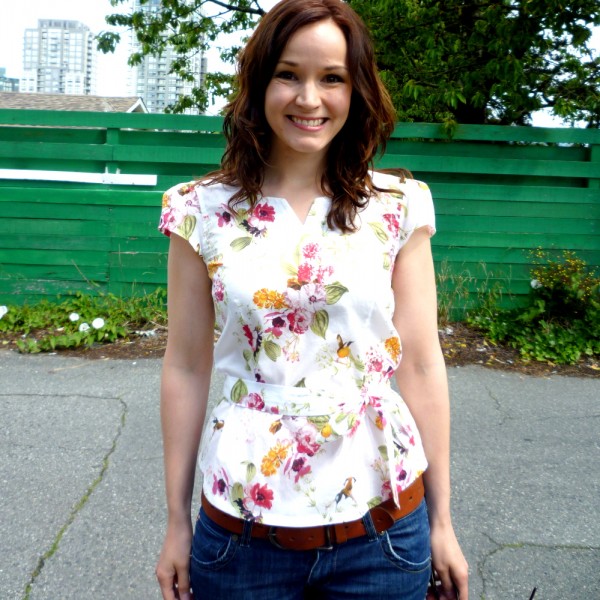 Will I make this blouse again? You bet! I love all of the variations but View A (this one) might be my favourite.
Handy links to sewing posts that feature this blouse:
Want to make your own Alma? Click here to shop the pattern store!