We are so amazed by all the fantastic Belcarra blouses that everyone shared with us on our final post for the sew-along. Wow! I counted up all of the blouse entries – we had 66 blouses shared in the comments! How awesome is that?
We're super excited to give away this fun package of sewing goodies: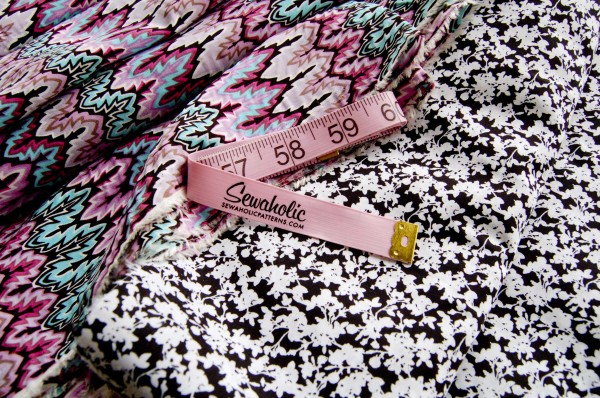 Without further ado, the winner, chosen at random, is….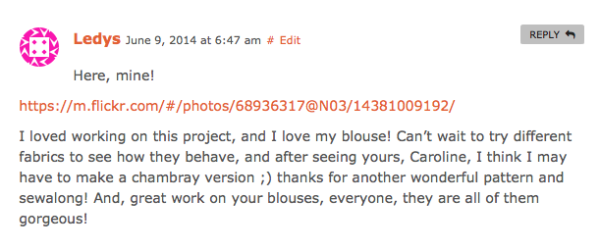 Ledys! And her adorable pink Belcarra blouse. Ledys, please get in touch with us at info[at]sewaholic[dot]net to claim your goodies.
I can't thank you guys enough for participating in the sew-along, leaving awesome comments, and sharing all of your versions. It is honestly one of my favorite things to see what you have made!
You won't want to miss the veritable parade of Belcarra's that I am going to share with you next week. I just can't resist putting together a post or two to share everyone's versions.