Hello, everyone! It's the end of June and that means it's time for another recap post. What happened in June? I blinked and it was over, that's what happened!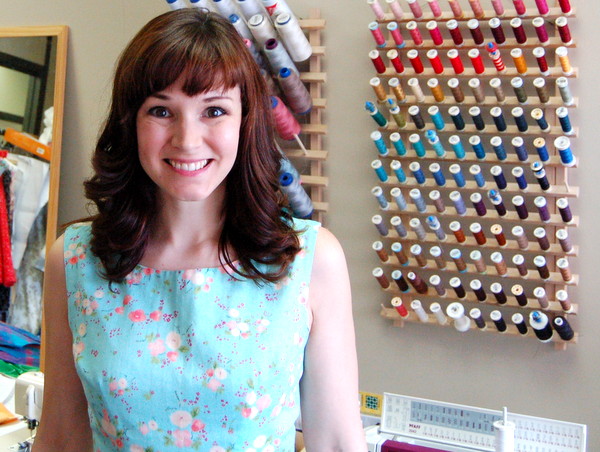 (Hello! Had to change up the photo location because it's a bit of a mess everywhere else.)
What happened this month:
Another pattern went out for testing! This is a summery pattern so I'm working to get it out into the world while we still have summery weather. It's also a great item for layering so you'll be able to wear it well into the fall too.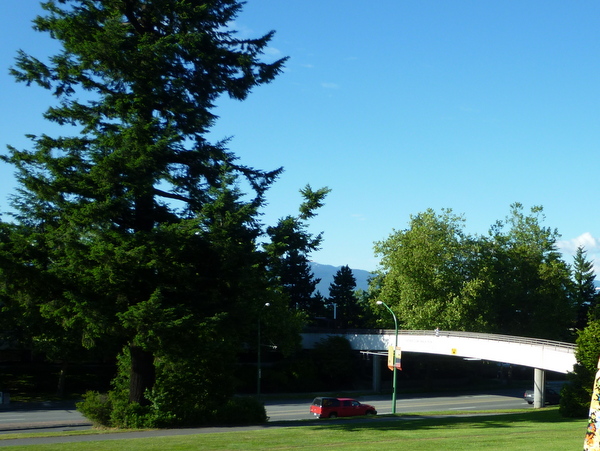 I was so lucky to have sunshine on the day I took photos! You can see the sneakiest of sneak peeks here. Such a tease, I know! Don't want to give too much away…

Seasonality is an interesting thing to juggle when designing patterns. I want to have patterns released at the time when you might want to make them, but often my ideas don't match up that way. So instead I come up with a bunch of ideas for a range of seasons, and then work on the instructions when it's close to the right time for that pattern. It's pretty much the extremes that I worry about – winter coats in summer, sundresses in the dead of winter. Patterns that fall in between the two extremes, like skirts and blouses and separates, are good any time of the year.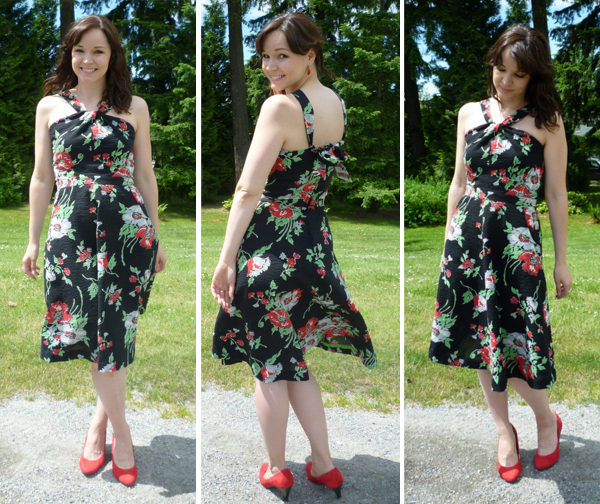 (Lonsdale Dress – this pattern wouldn't sell very well in North America in December!)
We have our first Sewaholic Patterns retailer in New Zealand! Dresses and Me, click to check out the shop. Exciting news for you guys in NZ, as that way you can order from a retailer within your country! When I ship orders to New Zealand, I picture a globe and then a little envelope of patterns traveling slowly across the ocean in a diagonal line. That's one long stretch of ocean to cross. Not anymore! Here is the complete list of retailers for your reference.
Craftsy generously offered a free course giveaway on the blog, as well as a 50% discount for everyone! A record 944 people entered to with the class on Sewing Fashion Knits. That's the most popular giveaway we've ever had here!
We looked at where all of the Sewaholic Patterns pattern names are from in a mini-tour around Vancouver.
Caroline wrote her first post – and second post – on the Sewaholic blog! Check them out here – first, second. I'm pumped to have Caroline contributing to the blog. Not only does it take the pressure off me, but she's got a different perspective than me, which makes the blog even more interesting. It's not just my thoughts and my projects all over this space, it's Caroline's as well. Thanks to all of you for making her feel welcome!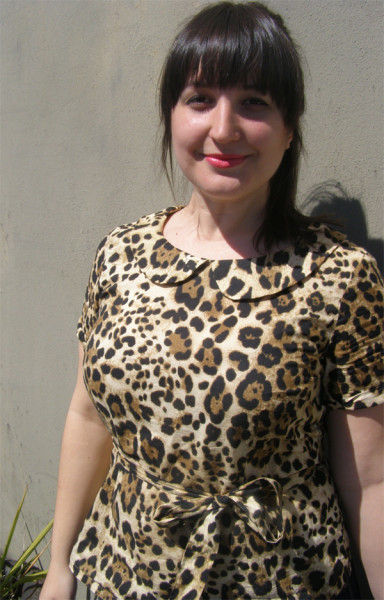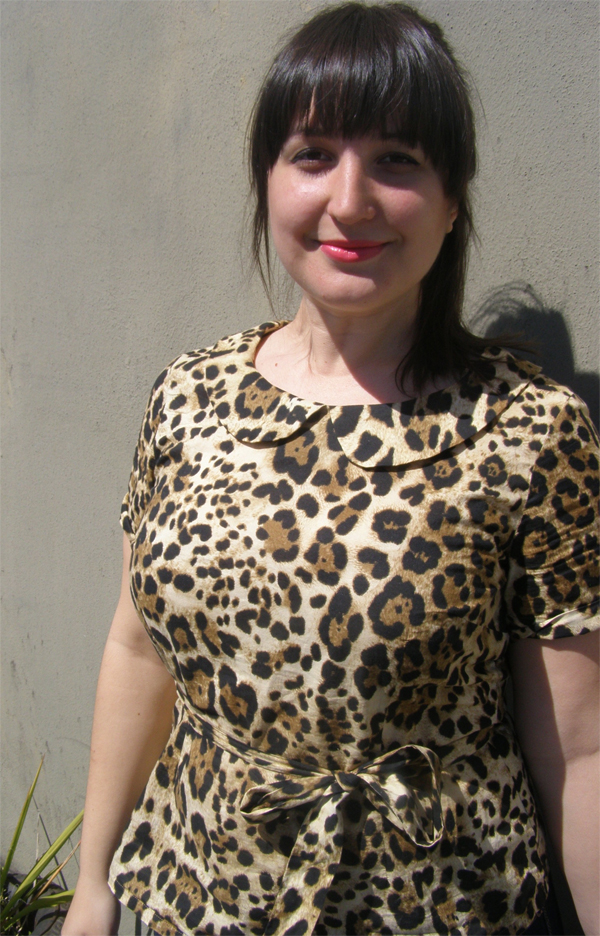 I did a live chat with Karen from Didyoumakethat, on Shindig. It went really well! I took questions both beforehand, and during the chat. It was so cool, people could ask me questions on video from all around the world! We had people participate from South Carolina, L.A. in California, St.Louis in Missouri, and our host in New York, from all across the USA. We had guests from Belgium and of course Karen from the UK, and me in Canada. If I missed mentioning your country and you were part of the chat, let me know in the comments! I tried to get around and ask people where they were from but didn't get to everyone. We talked for an hour and fifteen minutes about the patterns, including where I get ideas from, what's coming up next, and a bit about the design of the Tofino Pants. Beforehand, I was hesitant about doing anything on video. Now I think I would try it again!
I dreamed of sewing a vintage-style swimsuit, and bought the fabric. That's as far as I've come on that project!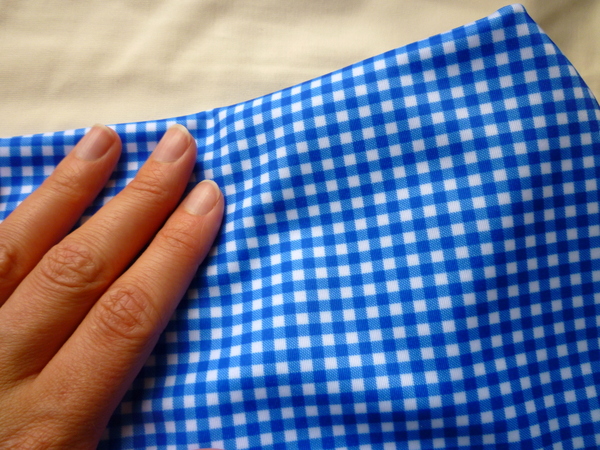 I did start sewing a new dress as my sewing-for-pleasure project, the Instant Dress. Part of the appeal was probably the name! Ever get that feeling when you're dying to start something just for the joy of running fabric through your sewing machine? (Perhaps that's just me.)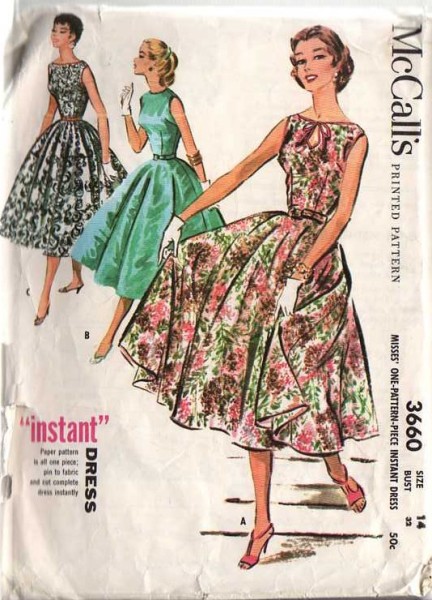 Top selling pattern in June 2013
The Tofino Pants!  Second place goes to the Cambie Dress and third to the Renfrew Top. This is the exact same ranking as last month. The Cambie has taken over as the second-best selling pattern of all time, second only to the Renfrew Top. (Hmm.. time to design more dresses and more knit tops?)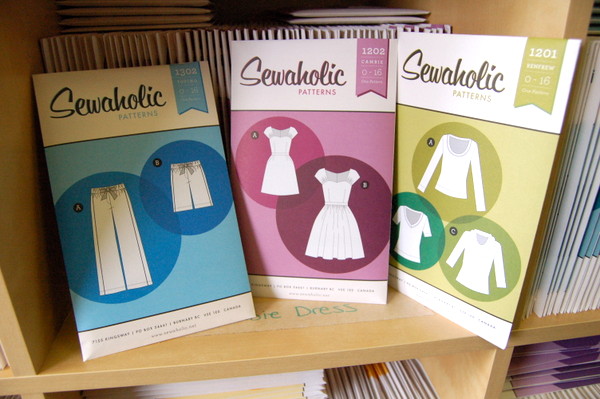 Report on last month's challenges
Can I tell you how nice it is to have proper accounting done? Such a relief to know that not only is it up-to-date but it's done correctly too.
The incorporation is all set up. We're officially Sewaholic Patterns Inc, a corporation of one.
I have worked on the work-life balance thing – which by the way, is sort of a tricky phrase. It makes it sound like we have to choose work or life, and who chooses work over life?
I can't take credit for that thought, it comes from a book I read this past month. I read Lean In by Sheryl Sandberg, after Trisha recommended it. I really enjoyed it, it's a look at women in the workforce and leadership roles by Sheryl Sandberg, the COO of Facebook. Highly recommend it. It's a thoughtfully written account of women and leadership, how we're conditioned by how society wants women to act, and how to improve our standing as women in the workforce. What I liked is that the tone never sounds bitter or 'poor us,' you know what I mean? It's encouraging and smart. It focuses on what we can do to make things better, rather than the injustice and inequality. (It talks about that too, with plenty of stats and studies, but with an attitude of "let's fix this" rather than "how could this happen?")
I was reading bits of it out loud to Mr Sewaholic and even though it sounds like it's a book for women, it's really a book for everyone in the workforce. Read it, it's very good! (Have you read it? What did you think?)
Challenges
It's hard to articulate any specific challenges from this past month, except the usual feeling of 'so much to do, so many great ideas, so little time.' Long daylight hours mean I'm here way later in the evenings, because it's light out still. Unless it's getting dark, it's still work-time, or so my brain thinks. And yet, I still never feel satisfied with the amount of work I get done. Perhaps that's just the nature of being an entrepreneur and small business owner. There is always something to do, no matter how much you complete!
In last week's video chat Karen asked something along the lines of 'does it take a special kind of person to start a business?' and I think I made a joke like yes, a special crazy person! Crazy, no, but I think you have to be driven to succeed, and at the same time, fascinated with your business. I never get bored of sewing, thinking about sewing, dreaming up pattern ideas, looking inside garments to see how they're made, reading other pattern instructions for construction ideas, thinking of ways to make the pattern buying experience better, and more!
I guess that's what makes it so fascinating, a business is always a work-in-progress. I can always add to the blog, create new designs, update the shopping cart, run sales, try out different promotions, and so on. When things go wrong, it's an opportunity to figure out how they could have gone better, and what we can fix to improve the system. Every month I make at least one thing better, whether it's adding order confirmation emails to incoming orders, contracting out the bookkeeping, or asking Caroline to contribute to the blog. The work of running and improving this business is never done, and I think if I ever felt it was done, then that's when it would get boring.
If I were to step back and look at my business at this point, it looks finished to anyone else. We have 12 patterns. We have three years' worth of blog posts. We have a shopping cart system that works, we have ways to handle incoming communication, we have a wonderful network of retailers stocking the patterns. The shelves are full in here. When an order comes in, the order goes out with minimal fuss. But to me, I see so many things to improve and to build upon!
Anyways, yes, it does take a special kind of person to start a business and to keep it going. My natural inclination is to make a joke about it, when in fact it's a compliment. If you want to start a business, you'll do well if you have passion, logic, analytical and problem-solving skills, and a desire to constantly improve.
Thanks for reading! Just when I thought I didn't have much to say about Challenges, it turns out that I do.
Like this? Read more Behind the Scenes posts!