Hello, everyone! I'm looking forward to writing these Behind the Scenes posts for the coming year. I'm pumped that you enjoy hearing about what it's like to run my business, and flattered as well that you find it interesting. This is going to be a long one since I skipped December. So I'll try to keep it quick and only point out the important stuff!
New year, new hair…
What happened this month:
Announced my book! Which is also available to preorder, scroll to the bottom of the announcement post for the links. I'm thrilled to be able to talk about it, and I hope you love it when it comes out! I've finally seen what the inside pages look like, and I'm thrilled. The book designer has done an amazing job of turning black-and-white text into exciting, fresh pages that are true to the Sewaholic Patterns look. Just wait till you see it!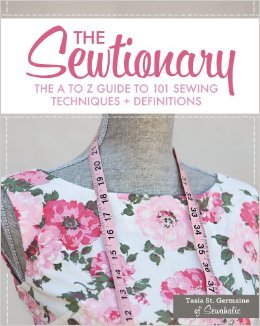 I've also been working on the book itself, it's out for pre-order but technically it's not 100% finished yet. I've reviewed the full 256 pages probably at least three times by now, and the last step is to to review them one final time, all properly laid out and designed.
A new pattern went out for testing! It went out to pattern testers in December. This is a pattern I love and feel gorgeous in. Anything else I say about it will give it away. Can't wait to be able to share it! The same pattern that went for testing has also gone out for printing, and will be ready mid-February.
For this upcoming new pattern, we had a real photo shoot! This month (a couple of days ago, in fact) I hired professional photographers to take photos of the upcoming new pattern. I did this for a few reasons, for one, it can be frustrating trying to take photos of yourself and hope that they turn out. Two, it's freezing out, and gets dark super early. I wanted to use an indoor studio so I wasn't waiting for a good weather day. And three, it's time to step up my game, do the photos once and do them right. I worked with LS Photography here in Vancouver and they were amazing to work with. They were also the photographers for the book so I had an idea what they were like to work with, and they knew what my style and aesthetic was like. This is another thing I'm really looking forward to, finalizing the images for the new pattern!
Outsourced order shipping. Other than the book and new patterns, this is the other major thing I've been working on. Up until last week, I've packed and shipped every single order myself, for the past three years. Now a distribution centre is packing and shipping orders instead. This is an exciting move for my growing business, saving me both time and space. As I grow, both things become very precious. Anything that is going to take up more space or more time has to be carefully evaluated. The best part is that shipping professionals are handling your orders: they ship millions of pieces of mail a year, so our patterns are in good hands!  I started setting things up with the distribution centre back in November, and we have now started shipping from the new centre in the last week. I'm so excited to have this up and running!
Set goals for the year. It's going to be an ambitious but very exciting 2014.
Experimented with sashiko embroidery.
Made a loud dress out of some really wild embellished fabric. Made a skirt out of the leftover fabric.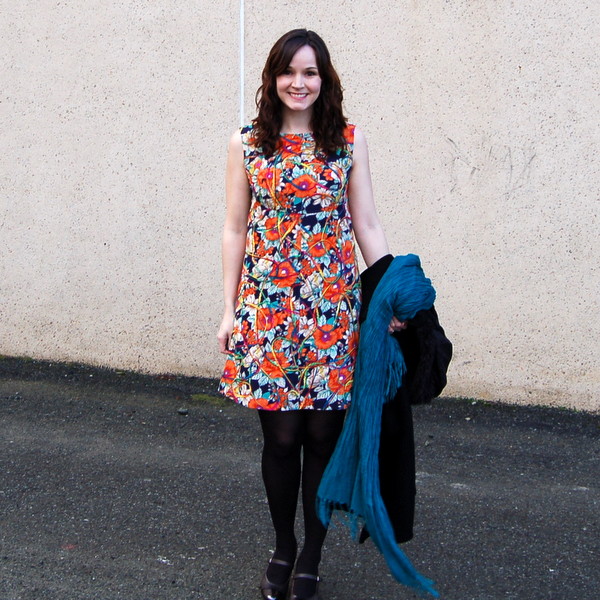 Tons of knitting projects: Owls Sweater, Strokkur Pullover, Blank Canvas. I knit most of these at the end of 2013 but waited to get photos taken.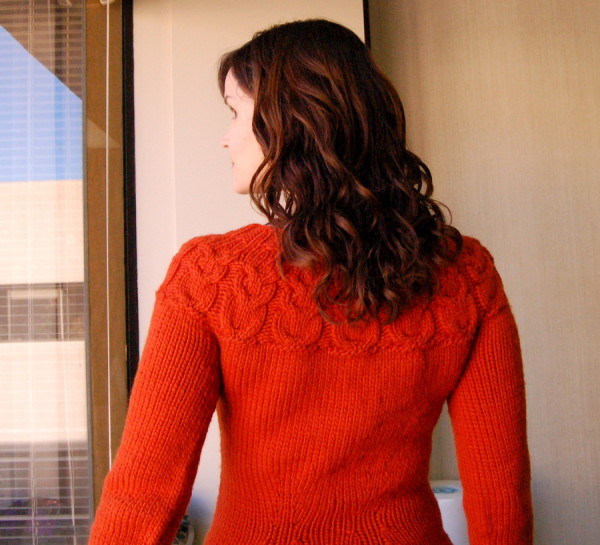 Caroline made skinny Thurlow Trousers and blogged about her process to adjust the pattern.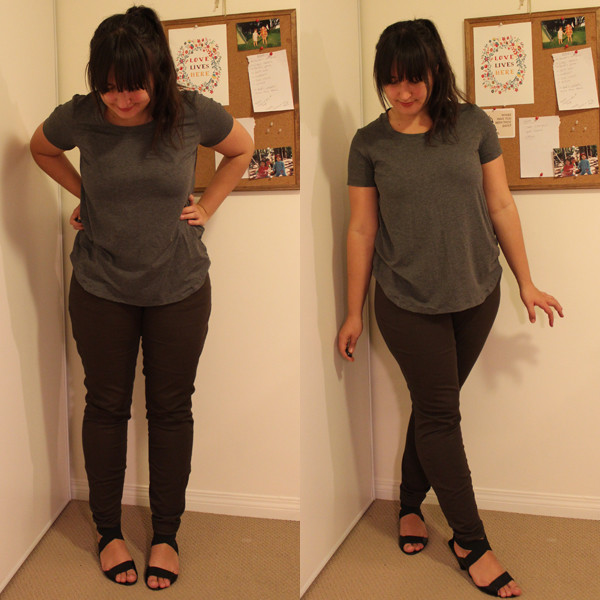 We talked about layering up for winter cycling. (I've upgraded to fleece-lined tights and they are awesome! Great suggestion.)
Diana my dress form is now arm-ed! I found a tutorial and even a pattern to purchase if you wanted to make your dress form an arm, too.
Canada Post announced upcoming massive rate increases. The price of a stamp is going up from 63 cents to a dollar, which means that the cost to ship patterns is going to go up as well. I'm planning to leave the shipping prices alone for now, and re-evaluate after a couple of months. It's already so expensive to ship from Canada; I don't want to make it any more costly for you guys.
Mini-trip to Portland! We took the train from Vancouver BC to Portland, which I've always wanted to do. As soon as Christmas was over we headed out of town! Portland is also the land of no sales tax on yarn or fabric, so I stocked up before my no-buying-yarn resolution.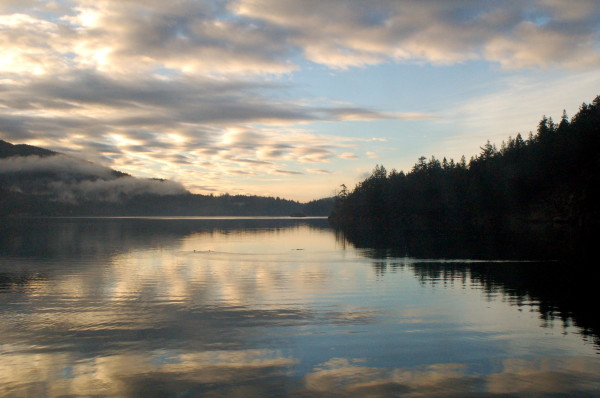 Isn't that gorgeous? This is the view from the train window.
Top selling pattern this past month:
The best-selling pattern last month was the Renfrew Top! Second was the Cambie Dress, and third was the Tofino Pants, for staying in and keeping warm.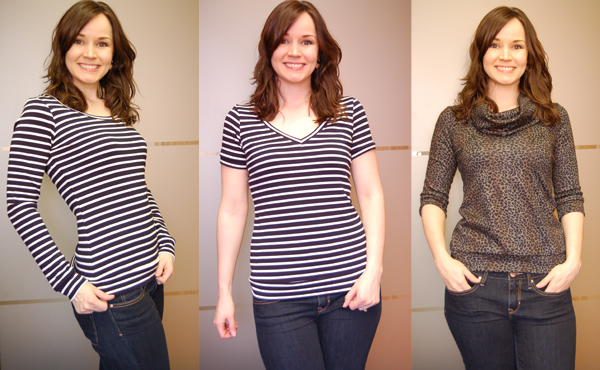 Report on last month's challenges
In November I was on a roll, full of energy and momentum and excitement! All of the things I was working on – the book, new patterns, and outsourcing shipping – were exciting and important to me. My biggest challenge was choosing a lane and staying focused. If I lose focus, projects don't get completed. I start new things that are more interesting. That's no good for me, or for you, since if nothing makes it to completion there are no new patterns!
December I was better at focusing and prioritizing. I also took a six day holiday, which helped! Funny how taking a break and doing no work actually helps with productivity when you return. And in January, it's been full speed again with new designs, reviewing the book and setting up the new shipping system.
Challenges
My challenge this month is going to be channeling my energy into the right things. Saying yes only to the things I know I can deliver on, without compromising anything else. Staying positive when I start to feel overwhelmed. It's shaping up to be a really busy year, and it's easy to start thinking 'oh no, I'll never be able to keep up!' and as soon as you start thinking that, it's harder to get out of that negative mindset. So I will change that thought to this: I will of course be able to do it all, there is plenty of time in each day to accomplish what I need to that day.
I will be realistic about my expectations of myself. I can totally relate to Sarai's post about perfectionism. I used to think it was a good thing to say about yourself, I'm a perfectionist. As in, I strive to be perfect in all things. (It does sound a little smug, when I picture my younger self thinking that way. Look at me, I aim to be perfect all the time. Isn't that admirable? Who wouldn't want to be a perfectionist too?) Remember job interviews, when they'd ask what is your greatest weakness? And I had my answer all prepped, "I'm a perfectionist!" I will work so hard for you, making sure everything is absolutely perfect! Such a positive answer to a hard interview question, I thought. The irony is that it probably is my biggest weakness after all. I'm hard on myself, and sometimes won't allow myself to celebrate the successes. (Not yet, I think. We can't get excited yet, not until this thing in the future happens. Then we can celebrate. Maybe.) I focus on the tiny negatives and allow them to stop me from enjoying the big positives.
So I'm going to recognize this feeling when it arises, and turn it around. Relax! Enjoy what I'm doing. Don't worry so much. Sometimes I think because what I'm doing is not black and white, it's easier to think what you do isn't good enough. There is no right and wrong when it comes to design, or sewing, or blogging, or running a business. (Or most things in life really.) Every decision has multiple possibilities, which is a challenge for someone who constantly analyzes everything. Make the best choice with the information you have available, and move on. Onwards and upwards!
Like this? Click here to read more Behind the Scenes posts!