Hey everyone! After talk about what you like best about sewing blogs, several of you commented that you'd like to hear more about what happens behind the scenes here. So here we go! Here's a little bit about what happened here in the month of January.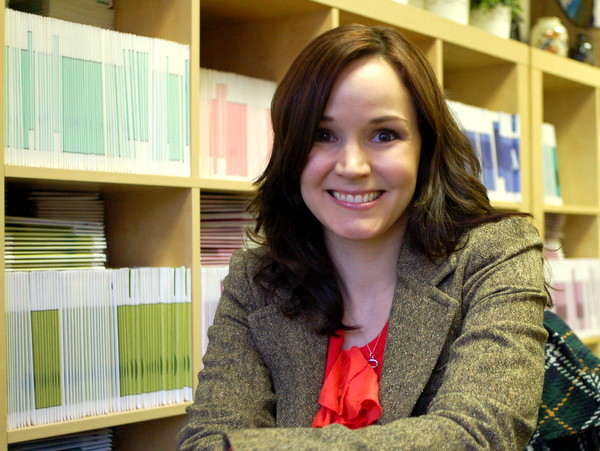 Hello, everyone! Behind the scenes, I sit here at this computer…

I like this idea because it will help me to look back and see progress. I have a terrible memory, so it will be nice to have a record of what happened each month or so!
What happened in January 2013:
I was a guest speaker at the Textile Arts Guild of Richmond's January meeting. I was contacted by the guild back in the fall to see if I'd like to come and speak. Absolutely! I enjoy talking about my business and my love of sewing with anyone who will listen. Bonus if they also love sewing! I packed up the Smart Car with samples and patterns and gave a talk about how I got started with my business and what I do. I really enjoyed meeting and doing my talk, and chatting with the guild members afterwards.
Last year I did a handful of speaking presentations as well, and each time I would write a list, pack up the things I needed, and pray I didn't forget something important like business cards or one of my patterns. When you're about to speak in front of a room full of people, you want to eliminate as much stress as possible!
So this month, I put together a little kit for presentations. (Because it looks much better than arriving with an old cardboard box. Even if I like to recycle, appearance matters.) In it, I have 5 of each pattern and 10 of the Renfrew Top, my invoice book and cash box, business cards, pen and pencil. It's in a sturdy tote with handles. I'll look so much more presentable when I arrive at my next speaking event! (Coming up: two high schools and a sewing guild meeting. Now it will be so easy to grab my kit and go, and focus instead on what I'm going to say!)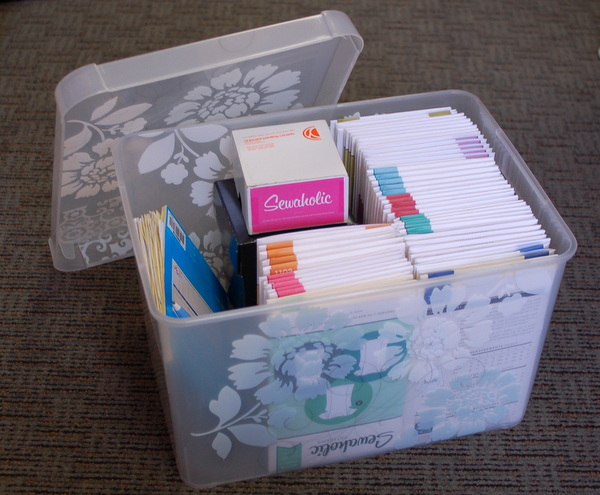 I got a new pattern out for testing! This takes up a lot of time – writing instructions, drawing all of those little diagrams, figuring out cutting layouts and fabric requirements, formatting the pattern pieces and labeling them with notches, sizes, etc. I'm planning for an early March release, maybe late February if there aren't too many changes after testing. I can't wait to share this one with you!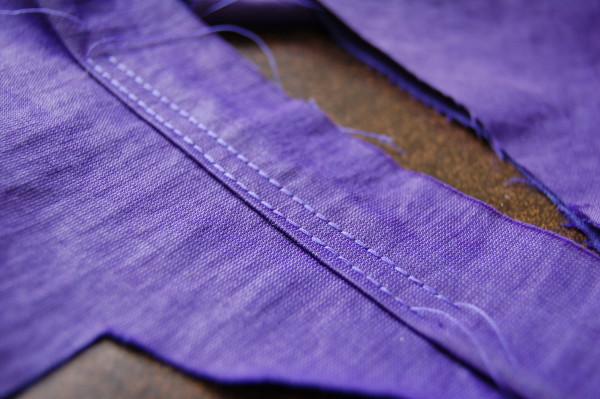 (this hardly counts as a sneak peek, but all my other photos were too obvious!)
Added new retailers, including a few more in Canada! I'm excited to have more stores stocking Sewaholic Patterns in my home country: Haus of Stitches in Humbolt, Saskatchewan and Fabrications in Ottawa, Ontario. We've added several new retailers since the last time I talked about it, including the first retailer located in France – Brin de Cousette! Take a look at the list here to see if your favourite local store is one of them. Now that the list has grown, it may be time to clean up that page and make it easier to navigate. It's quite a long page to scroll through now! (Amazing to think that two years ago, I only had four retailers carrying my patterns. Now there are over seventy!)
Sewaholic Patterns were nominated four times in PatternReview's Best Patterns of 2012! This was really exciting to see as it's based completely on your reviews. I'm surprised that the Thurlow was number one! I think it's because so many trouser patterns are designed for mannequin-size thighs and butts, it's refreshing that there is now an option that fits curvy butts and muscular thighs.
Speaking of thighs, I biked to work all January long, in near freezing temperatures. Sometimes I'll mention cycling and someone will comment 'you cycle?' I do! I only took the bus one or two days when it was actually snowing and I felt it would be safer to take public transit. I haven't talked much about cycling since this is meant to be a sewing blog but once in a while we can talk bikes.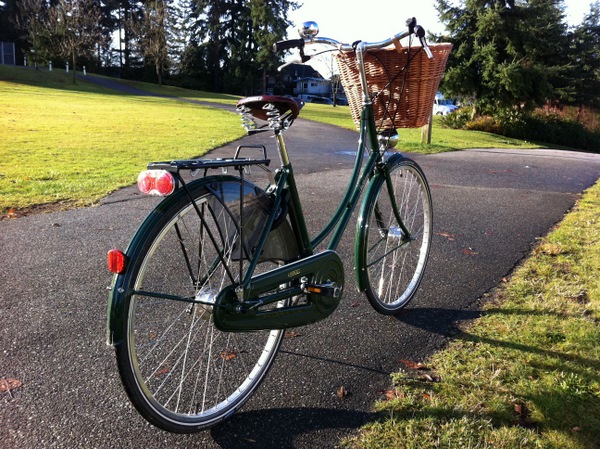 (if only every morning commute was as pretty as this one!)
Went on a mini-break to San Francisco and visited Britex. It was only four days away from home but I came back refreshed and inspired. Best of all, it was sunny! Here, temperatures hovered around the freezing mark and I've been feeling the winter blues. But in San Francisco, people wore shorts! Flip-flops! (I frequently type flip-flips first and correct myself.) Four days without internet or phone was a delight as well, for someone who's always connected. I came back refreshed and recharged, ready to take on the world. (Or at least, take on my little part of the world.)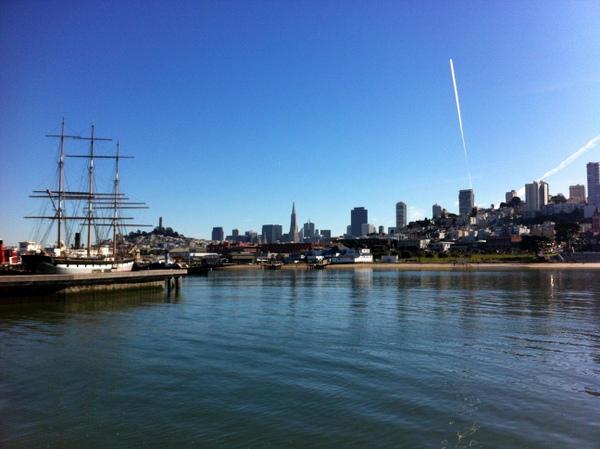 Rachel started her Hollyburn Sew-Along on her blog. She did a little interview with me and she tackled some of the questions that come up about this skirt, from sizing it up to removing the pockets.
Talked about Fun-Sewing Friday (soon to be renamed Freedom Friday – great name suggestion!) and how I struggle to fit sewing for fun into my workload.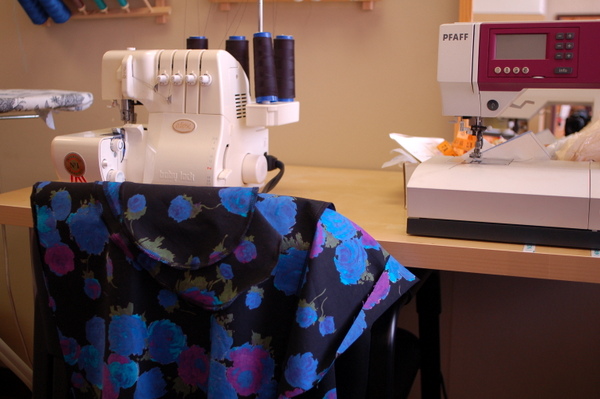 (actually worked on sewing something last Friday!)
Asked the question "How Do You Make Your Sewing Projects Look Less Home-Made?" – a very popular post! If you haven't yet, read through the comments for some great discussion and many helpful suggestions.
Nearly as popular was the post this week on "A Little Less Inspiration, A Little More Action" in which I vowed to stop the endless hunt for perfect inspiration, and sew already! I especially liked Truly Myrtle's idea of sewing an outfit a month, from head to toe. Not only does she have a goal in mind, she'll never end up with 'orphaned' closet items that don't go with anything else! Brilliant.
Finished my knee socks. (No proper photos yet but they are done, twenty inches of ribbing later!)
Top selling pattern of January 2013:
The Renfrew Top! A year after its release, this pattern is still going strong. Second place goes to the Cambie Dress and third to the Hollyburn Skirt. This doesn't include retailer orders, just orders through sewaholicpatterns.com. Thought I would say it's similar to how the retailers have been ordering as well. I'm excited to see the Hollyburn skirt selling so well and equally pleased to see that the Cambie Dress is still up there on top! 
Challenges:
For new pattern releases, I know I can easily get behind if I don't keep on top of my deadlines. I have to be both the manager, and the worker bee. It's a weird situation, because I can let my own deadlines slide, and the employee in me can relax. Then the manager side takes over again, and reworks the schedule so that I can accomplish my goals, but again I am the one that needs to complete the work, not a team of staff.
So to help with this, I'm front-loading my work. I have several new patterns designed and samples sewn (thanks to Caroline!) so that I can work through the instructions at a realistic pace. I've set the release deadlines early, so if they slide it's not such a big deal. I'm lucky in that I release patterns as they're ready, not on a seasonal schedule, so if something comes up and I run a week or two behind, it doesn't matter. It does mean I'm doing a lot of work that you won't see for a while, but it means that more patterns will get released, so it's a win!
My office has been a bit of a mess this whole year. I'd like to keep things tidy in here so when I arrive in the morning, it doesn't look like a disaster zone. (I'm hesitant to type this because I don't want it to be a monthly recurring theme. Embarrassing for me, boring for you.) I suppose that's motivation enough to keep it clean!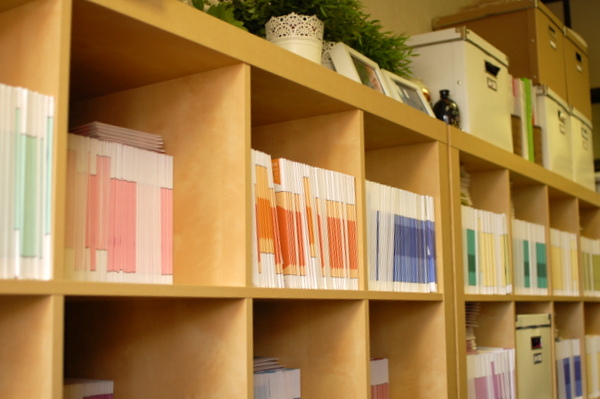 (stuff is taking over the top shelf of my bookcase – and this is not the worst of it!)
I am trying to take lunch breaks. Isn't that the silliest thing? At my previous job, most of us ate at our desks in order to keep up with our workloads. It was rare that we would sit down in the lunch room and take a break. Unfortunately, eight years of working that way has stuck with me, and I'm frequently (or always) eating at my desk here too. And yet the best things come when I stop and take a break! The other day I sat outside and ate my lunch, and I saw a woman walk by in the greatest striped dress! (I quickly sketched it out on a napkin so I'd remember the stripe pattern.) Ideas come when we press pause, not when we glue ourselves to the computer. (Or that's how it works for me anyways.)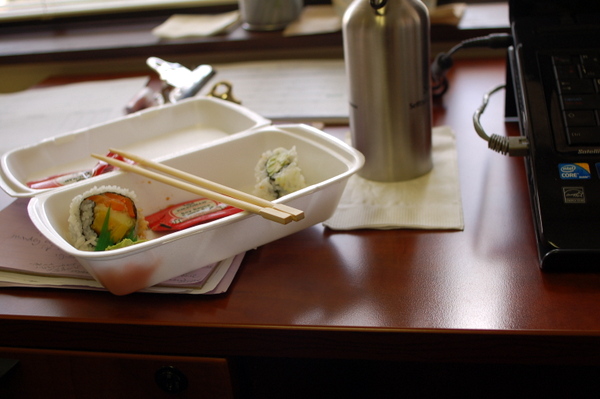 (yum, sushi at the computer…)
Overall, I love January. It always feels like a fresh start, and I am really enjoying the start of this year so far! I feel like the business is off to a good start and I'm doing OK too.
What do you think? Would you like to see a recap like this on a regular basis? (Personally, I am in favour of the idea. It's so important to stop and take stock regularly of all the things we've done, instead of just focusing on the things that aren't done.)
Here's to a great and productive February!