We're excited to show you more pattern tester versions of our new Gabriola Skirt today! Personally I love looking at other peoples versions of a pattern before I buy it, it really gives me an idea of how something will look on different body types, in different seasons, and with different styling!
First, Becky's!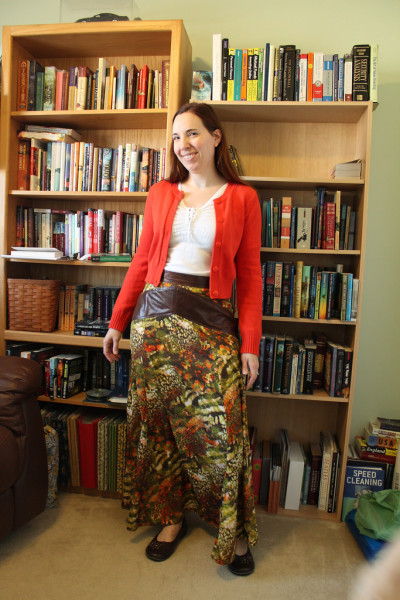 This is our first version we are showing that has contrasting panels. Yay! Becky paired a drapey print with faux-leather panels for her version, I'm into it. I think the contrasting panels create a really slimming and flattering silhouette. It looks great on her! She also plays around with lots of different top styling options, head on over to her blog to read all about it.
Next up, Molly's!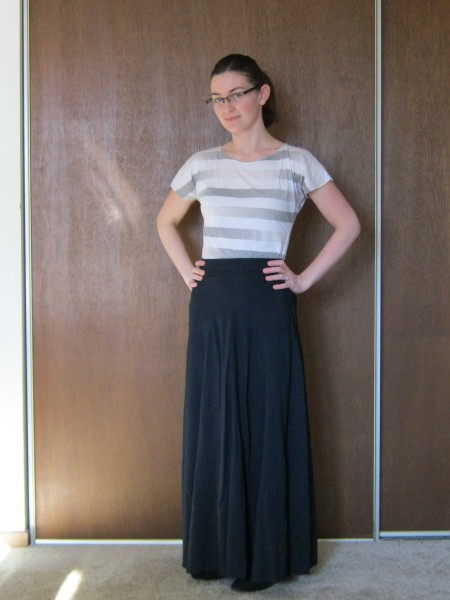 I think this skirt looks great in a solid color! Basic black is classic and will go with everything. Molly also makes a great point – this skirt would look great at knee length too! In her own words…
The panels hug my hips and the flair of the skirt is dramatic in motion. At knee length I could see owning 5 more of these skirts in every color. And the panels could be in different colors or have a trim between them to make the lines pop.
Great idea Molly! I love the idea of shorter versions, and contrasting panels.
Be sure to pick up your own Gabriola skirt pattern in our shop, here, or from one of our fantastic retailers!