I've been trying to take a good hard look at my wardrobe lately. There's been a lot of talk in the blogosphere this year about thoughtful sewing (probably thanks to Sarai's genius Wardrobe Architect series), and it's really had me thinking. I'm determined to look at what I sew versus what I wear on a daily basis. Is there a lot of overlap? Let's just say, not as much as I wish! I'd like to sew more items that I know I will wear, and that fit well with my lifestyle. Looking for holes in my wardrobe was the first step, and for me a basic, easy to wear black skirt has been missing for me.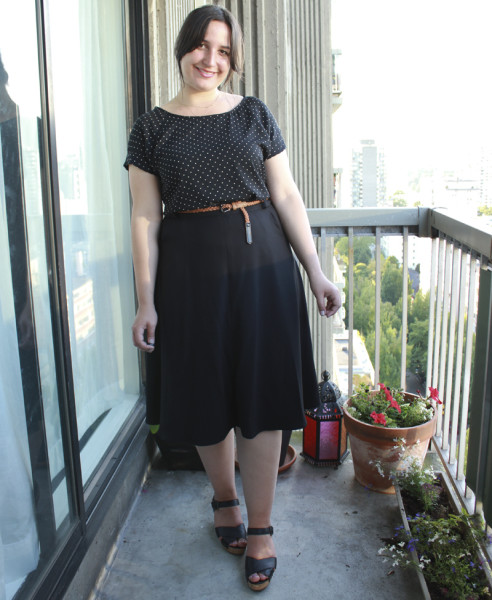 Which brings me to this Hollyburn skirt!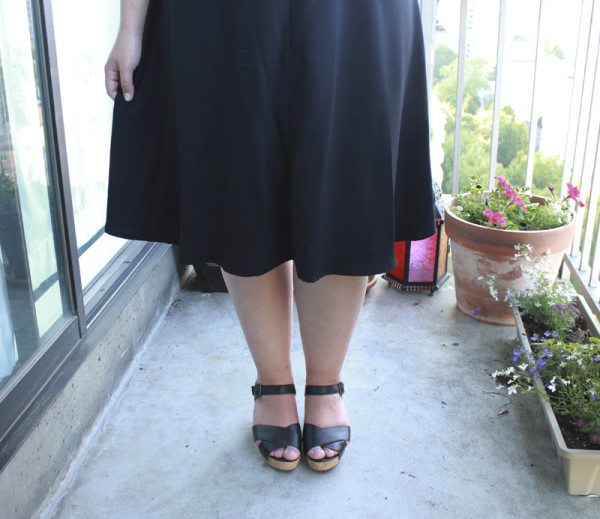 I decided to go with the longer length this time, view A. Ever since I made this hollyburn, I've been thinking about making a version with a drapier fabric. I had this viscose twill from Télio in my stash, which ended up being a great drape and weight, pretty much exactly what I had in mind. The fabric is light and airy, yet opaque, so it's a great summertime fabric for a skirt.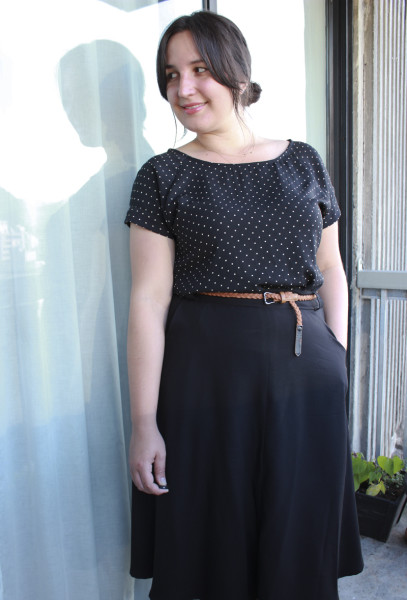 I realize now that I didn't get any great back shots, so you'll have to take my word for it, but I moved the center back zip to the side seam, and went with an invisible zipper instead. I made these choices mostly because I wanted the zipper to disappear into the fabric.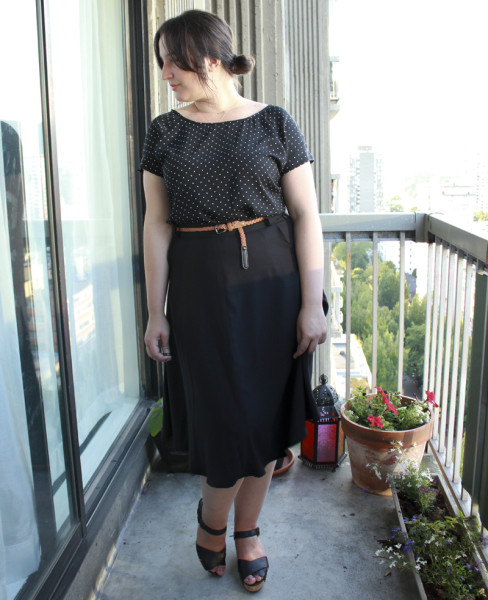 I really like the length of the skirt. I would call it "lady length" for sure. I don't have to worry about the wind easily blowing my skirt up, and I can freely move about and just not think about it. Definitely an easier length for me, and my lifestyle. Plus, I think it's pretty, and feminine.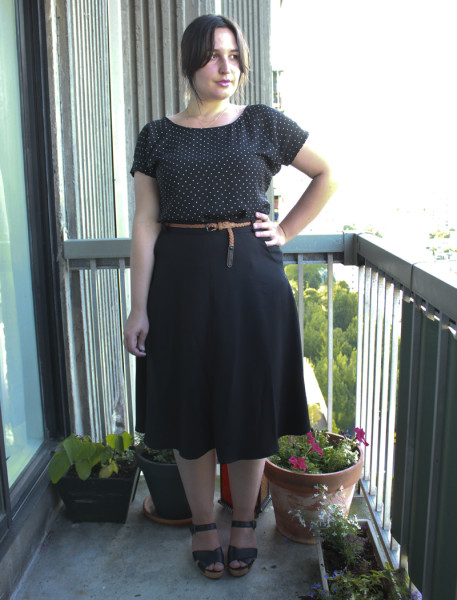 Did you guys notice my Belcarra blouse? This one is view A. It's actually the first one I made, before the sew-along. It's out of the same polyester crepe polka dot fabric I used for these shorts. I squeezed this blouse out of just about 1 meter of fabric! I just purchased black bias binding for the neckline.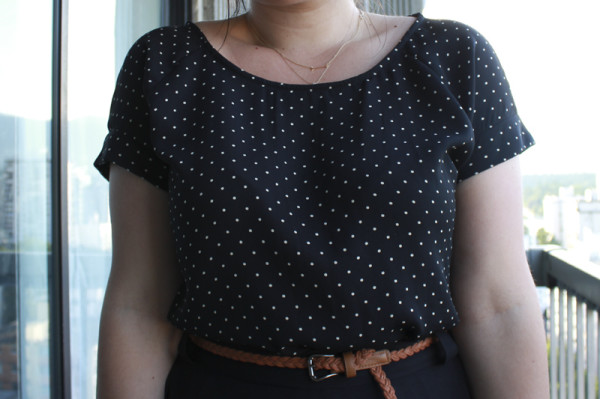 Since I made this version without any adjustments, the blouse is a little bit short on me, so it's actually the perfect blouse to layer under a skirt.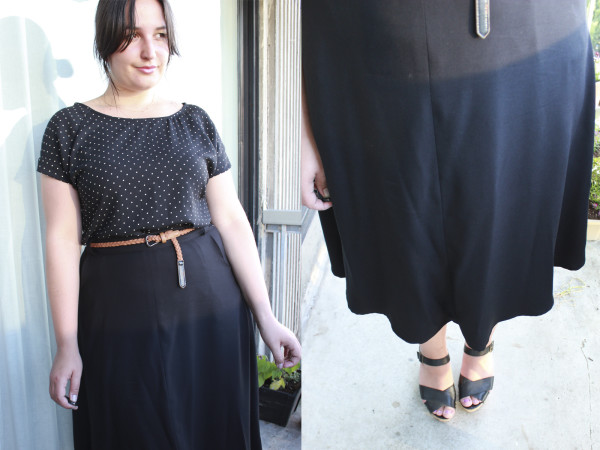 So back to the skirt. I think my only complaint with this skirt is the way the pockets turned out. Since the fabric was quite lightweight, the curved pocket openings have stretched out a bit just from wearing and putting my hands in my pockets. They don't lay flat. But even though I really notice this, I'm not sure if anyone else would. I think for my next version in this type of fabric, I will omit the pockets to get a cleaner look.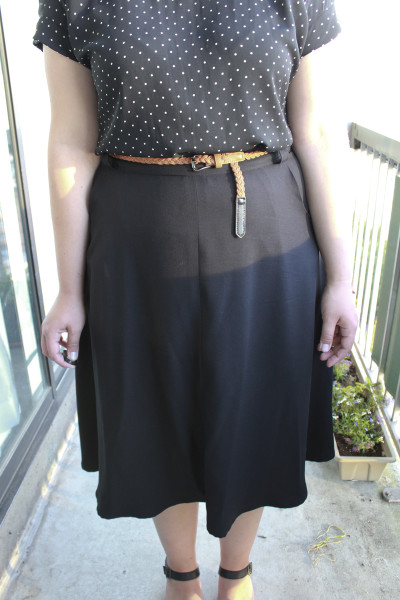 I'm pretty excited about this outfit. I feel like I'm getting warmer with finding my style and determining the types of garments that will get more wear! It's always a struggle though, deciding what to sew next and prioritizing my personal projects. Like many, my personal sewing time is limited. I often just want to sew something exciting and trendy and different, even though I know I really could use a pair of jeans or some neutral layering pieces.
When time is limited, how do you decide what to sew? Do you go for the fun and flashy projects, or for the basic necessities?