It's not me that I'm referring to, but my dress form! Diana is now arm-ed and perhaps not very dangerous, but I liked the post title anyways.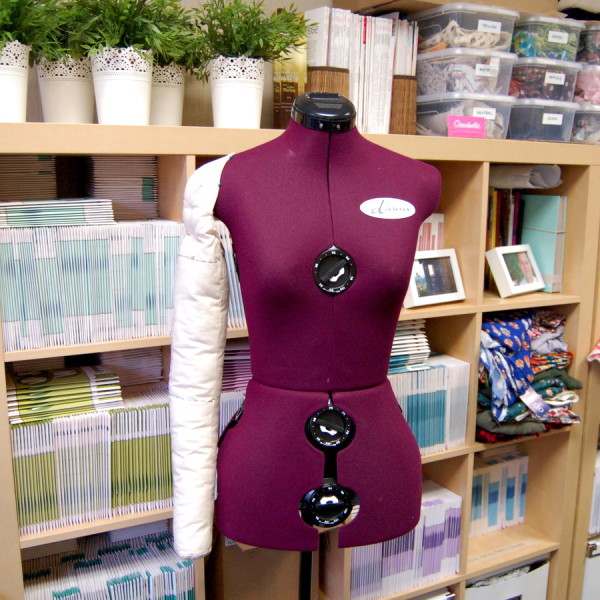 Ha ha! I'm resisting making more arm jokes because I'm not sure they are really as funny as I think. But hey, look! Diana has an arm.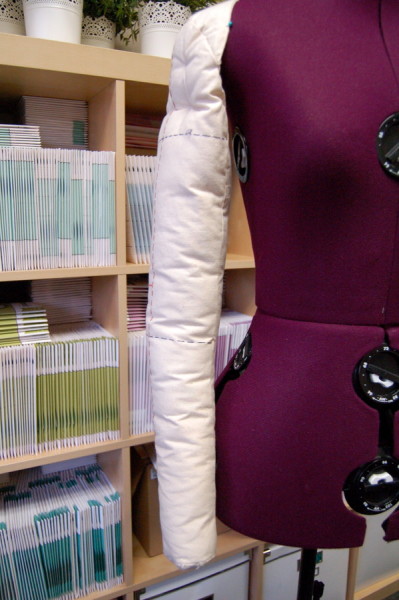 It's stuffed, made of muslin, and pins in place over the shoulder area. You can pin it on or take it off as needed. Isn't it neat?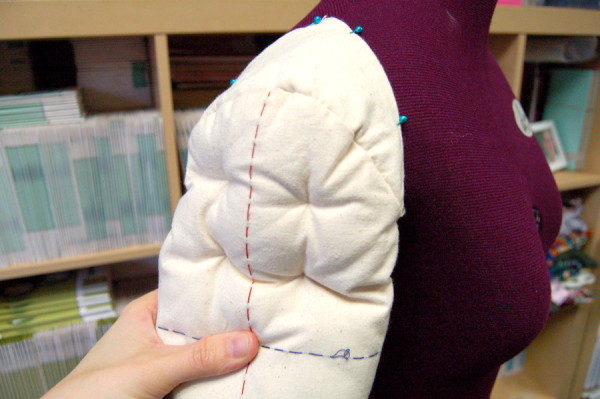 I was meeting with Caroline and saw her stuffed arm in her studio – of course an arm-pillow caught my attention! She'd made it in fashion school, but doesn't have a dress form so she wasn't using it. And she lent it to me!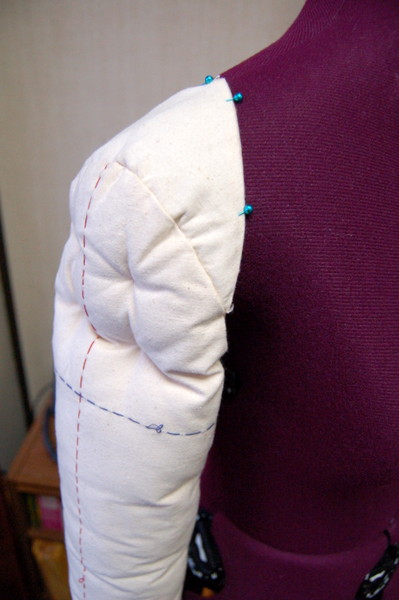 What is the purpose of the stuffed arm? Well, if you are designing a garment with sleeves, you can try it on to see what the sleeve will look like with an arm inside. If your garment has an extended cap sleeve, like the Cambie Dress or the Anna Dress, then the arm fills out the upper shoulder area.
The arm has the grainlines basted along the length and width, indicating the elbow point, and the centre line of the arm. You can see how it's shaped to follow the natural curve of the arm, bending at the elbow.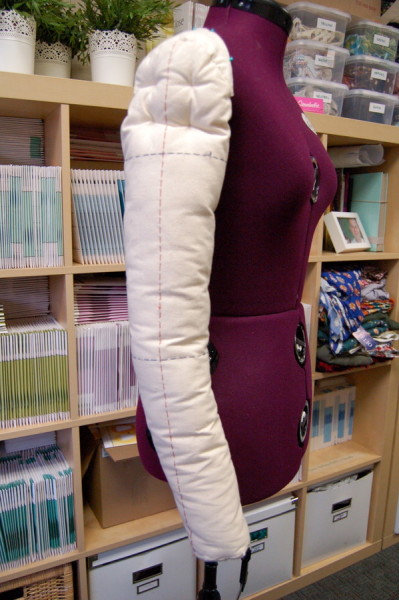 I was curious, as I'd never made a padded dress form arm. Was this a thing? I like symmetry, I kind of want her to have two arms. Were there any tutorials out there on how to make one? Of course there are!
Here are some links I found:
Many of these links call it a dress form sleeve, not an arm. Just in case you wanted to do some searching of your own!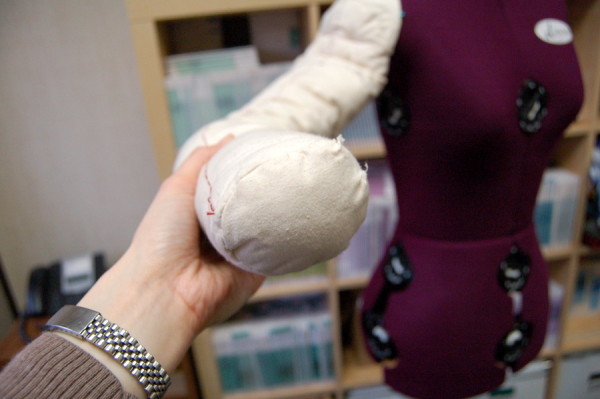 It was really nice of  Caroline to lend me a hand arm. You can make your own and it won't cost an arm or leg. I bet this will be useful as I work on designing jackets, coats, long sleeve blouses and other garments that would benefit from a padded arm!
What do you think? Would you find a dress form sleeve or dress form arm useful? (Any arm jokes to add?)