Let's look at some more of your lovely Gabriola skirts today, shall we?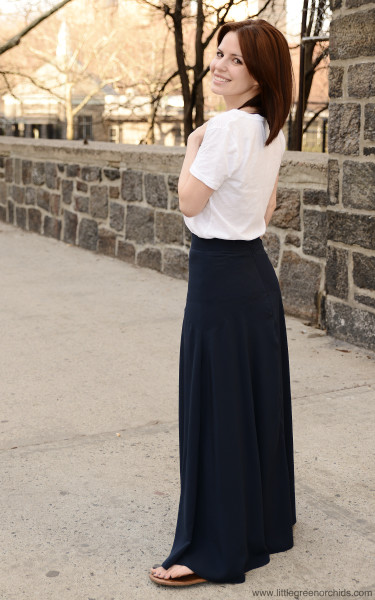 Aspen and I got to chat a lot during the sew-along! I love interacting with you guys in the comments. She came out the other side with a stunning skirt.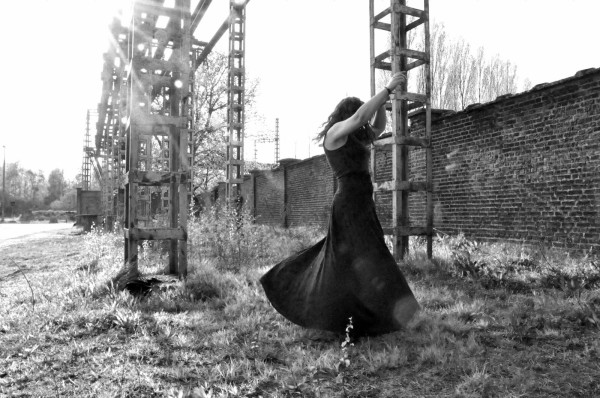 Anneke of Annette Tirette made a lovely solid version, and the photos of her dancing in the skirt really make me want to join her!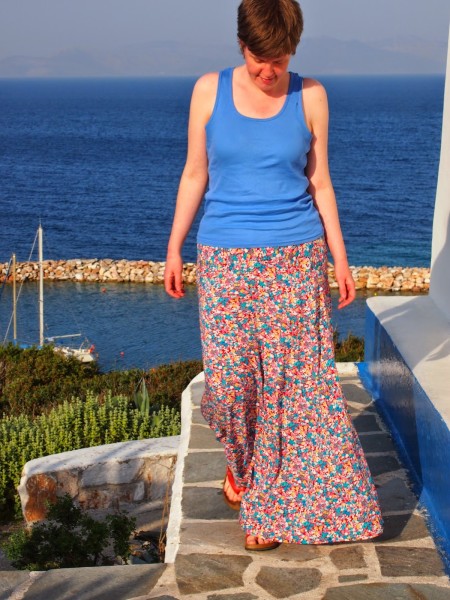 Can we just take a moment to be collectively jealous of Ruth's incredible backdrop? Lucky lady spent a week in Greece! Love the skirt on her, and the fun floral print she chose! Feel free to head over to Ruth's blog, Nightingale & Dolittle, and daydream yourself to Greece for a moment, just as I did.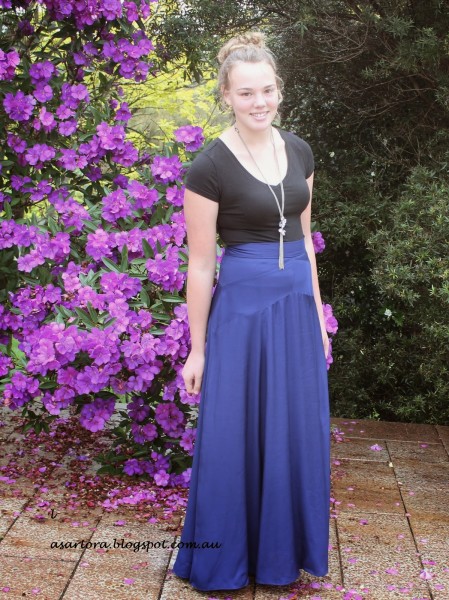 Paola made a pretty fantastic silky looking version for her daughter. Despite her fabric woes, it turned out amazing! This is a great example of how the skirt looks on a non pear-shape. She graded down three sizes at the hips, and it still works!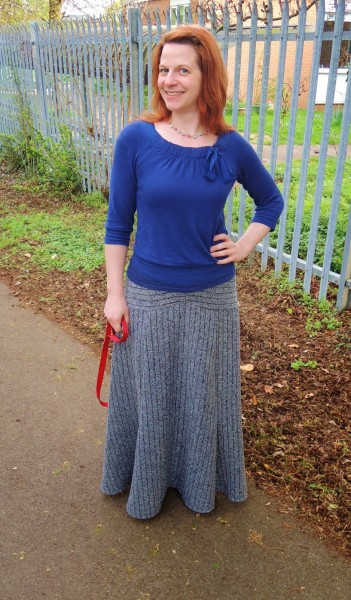 Love this fall/winter version by One Crafty Minx! Great to see that this pattern works in a heavier fabric.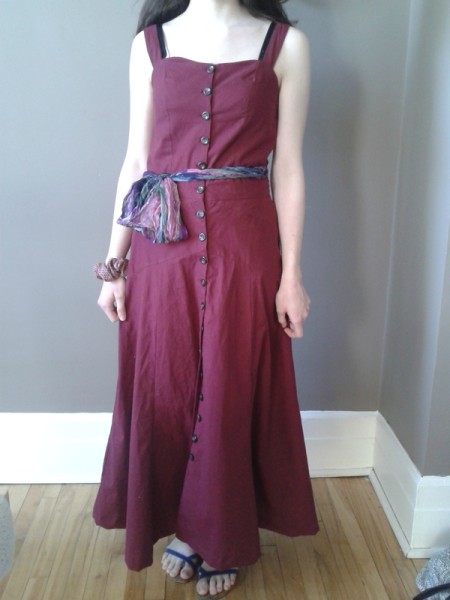 Maude of La Boucle Mauve made a Gabriola dress! Clever, right? Lots of pattern adjusting needed to get this look, but I really like the idea!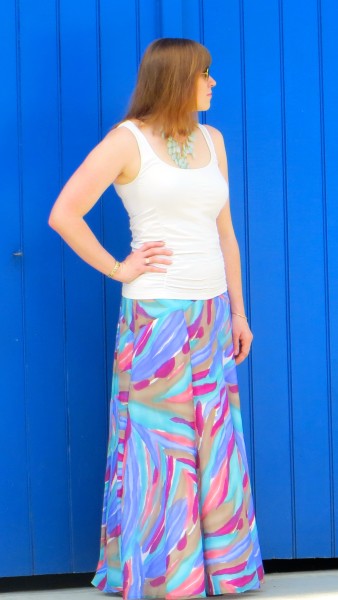 Katrina made a really lovely colorful version in silk cotton voile! You can read more about her make on her blog, Susie Homemaker, MD.
Thank you so much to everyone who followed along with the Gabriola Sew-Along, and for sharing your finished skirts with us. If I missed you, let me know in the comments! We would love to see your version too. Happy sewing!