Happy Monday, everyone! I'm back with another version of the Minoru Jacket. This one is from Anna, a pattern tester from Italy. Pretty awesome to think that someone in Japan and someone in Italy could be wearing a Minoru Jacket, on complete opposite sides of the world. And all of us in North America in between!
Anna's version is interesting because she used a knit fabric. Recently, a lot of people have asked me whether knit fabrics – polar fleece, sweatshirt fleece, athletic knits, cotton knits – would work for the Minoru Jacket. I've said yes, but it's always better to see a real-life version to get an idea of what it would look like. I bet it's super comfortable to wear!
Anna talks about her experience sewing the jacket in a knit fabric – click the image to keep reading and see more photos!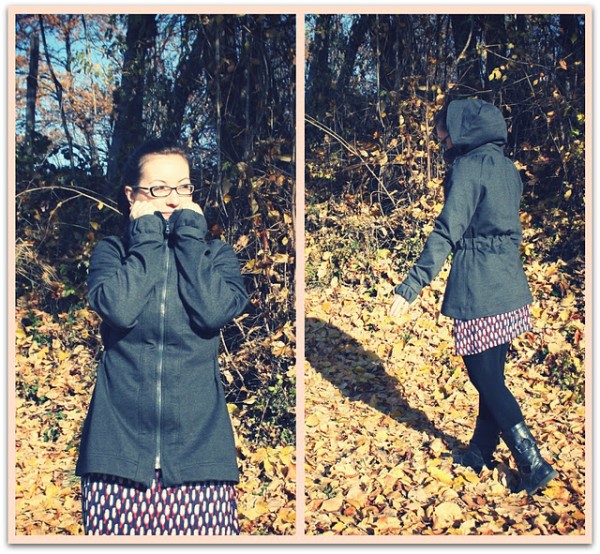 This is exactly how I've worn my jackets – tights and boots, skirt, cosy scarf. It's such a cute and comfortable way to dress up for Fall! And the photos are exactly what Fall looks like in my imagination. In reality we've already had snow and it rains almost every day – not quite as pretty as in her photos!
Thanks Anna, for being a pattern tester!