I'm excited to announce that the winner of my 100 follower giveaway, winning a fabulous prize of one-pound bag of vintage buttons, is…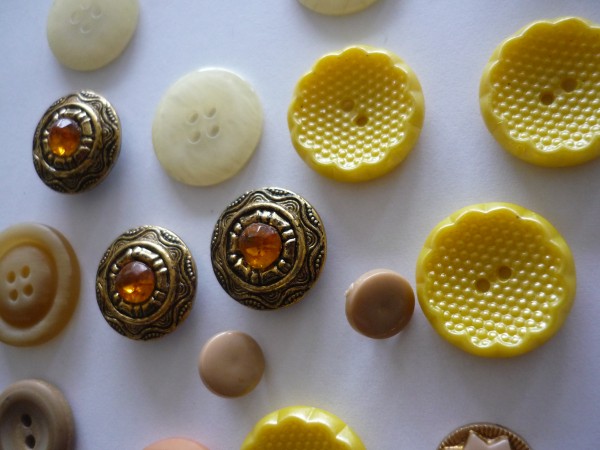 Stephanie from The Crimson Owl!
She wrote:
I have a slight obsession with buttons myself. I have been collecting a certain color scheme for a while…I want to make a bib necklace with them. <3
I have every possible colour scheme so I sure hope there's enough to make your bib necklace! (And I'd love to see it when it's all completed as well!)
Congrats Stephanie!
I have to say, I really enjoyed reading ALL of your comments. It was fascinating to see what you all would do with the buttons, everything from button bouquets to sweaters to children's wear. So many possibilities! And I also loved that so many of you have positive associations with buttons. I too had a grandmother AND a mother who let me play in their button box, for hours of entertainment.
Feedback please: was this a good giveaway? I'm judging YES by the number of comments I received. Would you like to see another pound-of-buttons prize in the future?
Thanks for playing! Back to packing and prepping for vacation…