Happy Friday, everyone! Aren't you glad it's the weekend? Mr Sewaholic started feeling sick yesterday, and while I did my best to stay away from him, somehow I ended up sick, too. So I'm going to take it easy today. One meeting and one quick trip to the post office, then I can rest.
But before anything else,  I have to announce the winner of the 300 follower giveaway!
First of all, can I just say wow! 418 entries to win the pattern, fabric and thread. What a great response! I was concerned that everyone who wanted the pattern already had a copy, but it looks like quite a few of you have been secretly coveting it. I loved reading all of the comments sharing your favourite fabrics to sew (and all the reasons why!)
Let's look at the fabric again, so this post has a picture, and to build anticipation…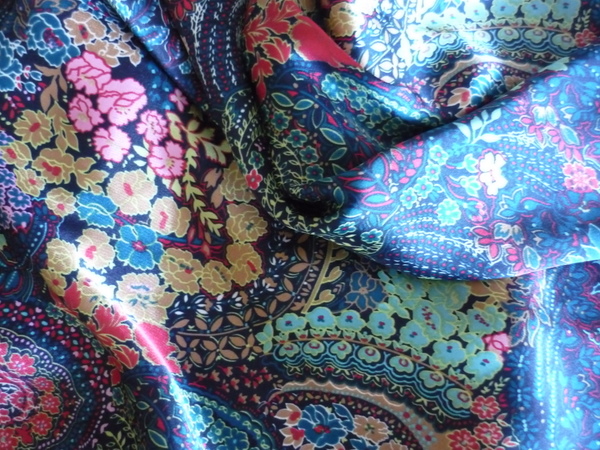 And the winner is…
Eilane, from Vida Costura!
Eilane wrote:
Hello, I followed your Sew along very carefully, very precisely shows with you throughout the process, congratulations and thanks.
My favorite is still woven cotton, and soon after satin or taffeta. Like most cotton because you can make skirts for me since the dress for my daughter and besides, I do not have many options here.
Would love to win the pattern, it would be like having a treasure because it is not a gift it is so far to me as a dream that can not be realized.

Hugs

Eilane – Brazil
Congratulations, Eilane! A Pendrell Blouse Kit of pattern, fabric and thread is packed up just for you. Contact me so I can send out your prize in the mail! The pattern is literally traveling across the world, from Canada to Brazil. How awesome is that?
Thanks again to everyone who entered. That was fun! Should we do it again?
Have a lovely weekend, everyone! Stay tuned for a very exciting post coming up on Monday!