This might seem a bit random but I thought I'd share an alternative to tracing vintage patterns! (Remember this post on tracing vintage patterns to preserve the originals?) I know that it's a good thing to do in theory, but in practice I usually just want to sew already!
I came across these photos from the making of this dress, and debated whether this was interesting enough to post. I decided yes, so here you go!
As I unfolded the pattern pieces, thinking of how careful I was going to be in tracing them off so the delicate originals would last longer, I thought of a lazy way out good alternative! (It only works on small pattern pieces, but every bit of time saved is more time to enjoy sewing…)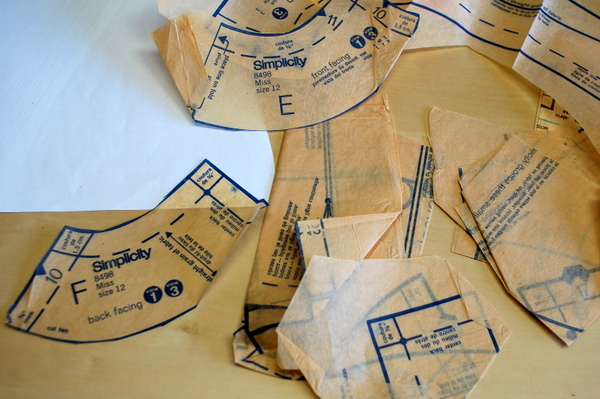 First, you'll need a photocopier.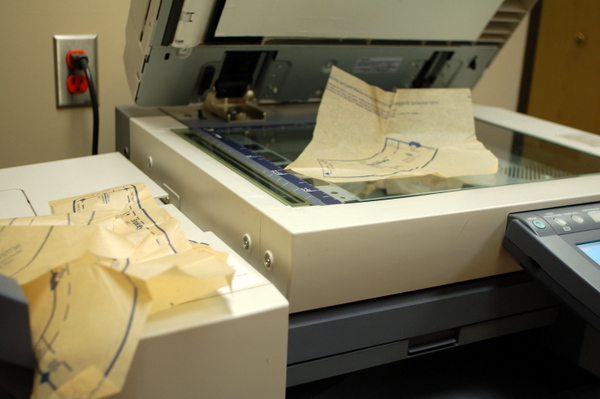 Carefully unfold the small pieces and arrange them face-down on the photocopier glass. Smooth out any wrinkles or folds.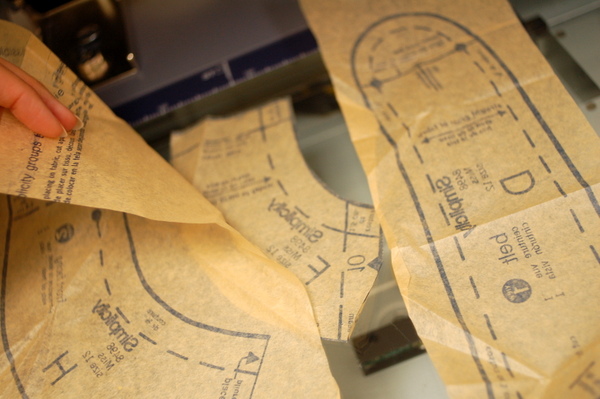 Press copy, and voila!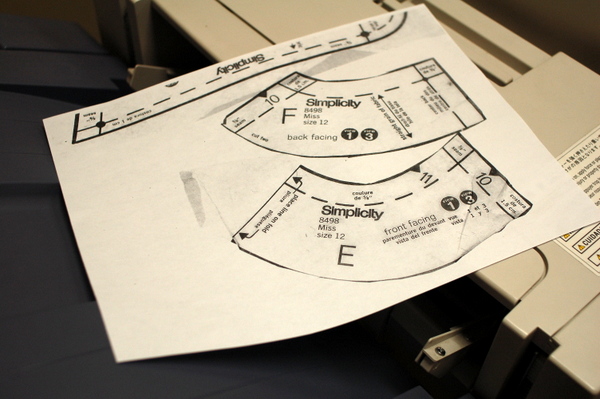 Double-check the copy against the original, to make sure it printed out correctly.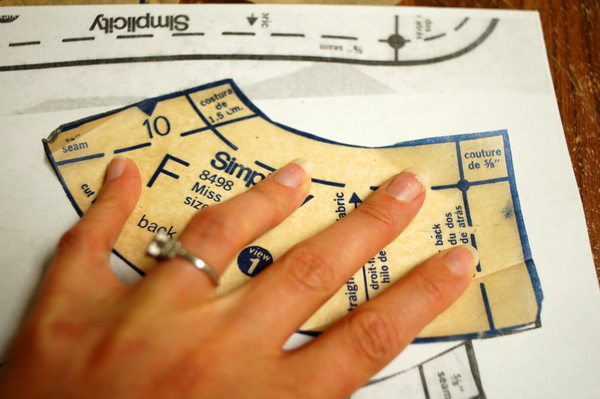 Nice, eh? It works better if the pieces are pressed first. Next time, I'd give them a gentle press with a dry iron to make sure they don't copy with creases in them.
Even better if you can trick the photocopier into copying on ledger-size paper! (For us that's twice the size of a regular Letter-size page.)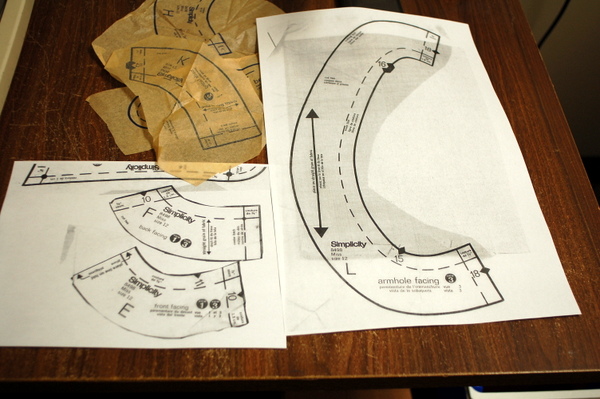 What do you think? Easy and fast, right? The sooner we trace (if we do decide to trace) our patterns, the faster we can get to the sewing! Although not many people have copiers in their homes so you'd have to bring the pieces to work, the library or school, and hope no one is looking as you start photocopying vintage pattern pieces.
The most important thing if you do photocopy patterns is to make sure they come out exactly the same as the originals, same dimensions, no wrinkles, no shrinkage.
Oh and one other thought – save the scrap paper cuttings for alterations, notes, etc. Perfect for when you're adding length and you need to insert paper between slashes of the original pattern!
Have you tried this before? (Has everyone been doing this and I'm just discovering it now?) I thought I'd show you in case you were wondering if it was an acceptable way of preserving the patterns, but didn't know who to ask. I did it, it works, and I only had to trace the large pieces – front, back and sleeve. I saved the time it would take to trace six pieces!
What do you think, is it a reasonable alternative to tracing or a lazy way out?
Have a wonderful weekend everyone!