Many of you noticed the pullover blouse in yesterday's post about the Gabriola Skirt. I'm excited to announce that it's coming soon as a pattern, the Belcarra Blouse!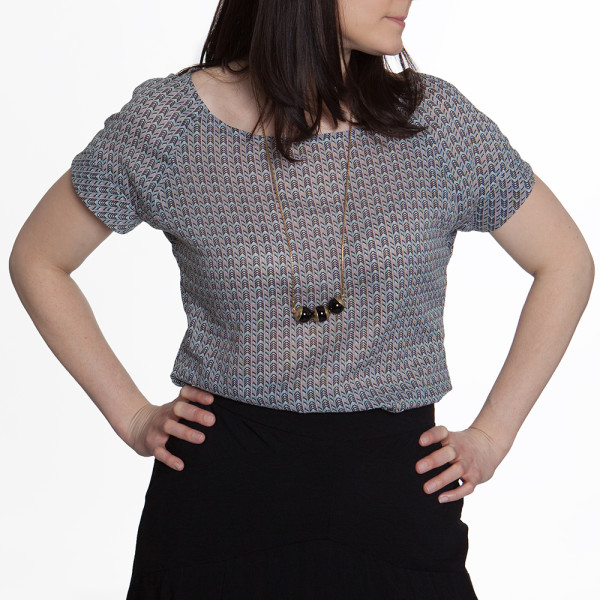 I designed this simple top specifically for the Gabriola Skirt. I wanted to be able to answer the question: what top do you wear with a maxi skirt? This one!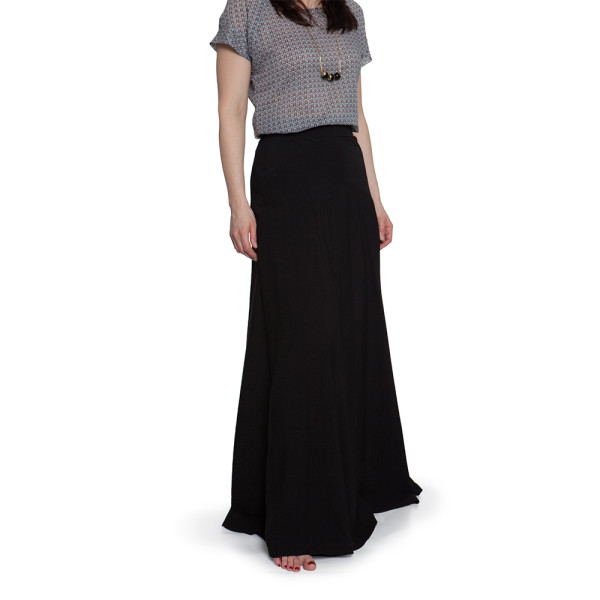 It's a perfect match. The Belcarra Blouse can be worn tucked in or untucked, and the wide neckline and short sleeves balance out the long lines of the skirt. It looks great with a long necklace to continue the theme of long, vertical lines.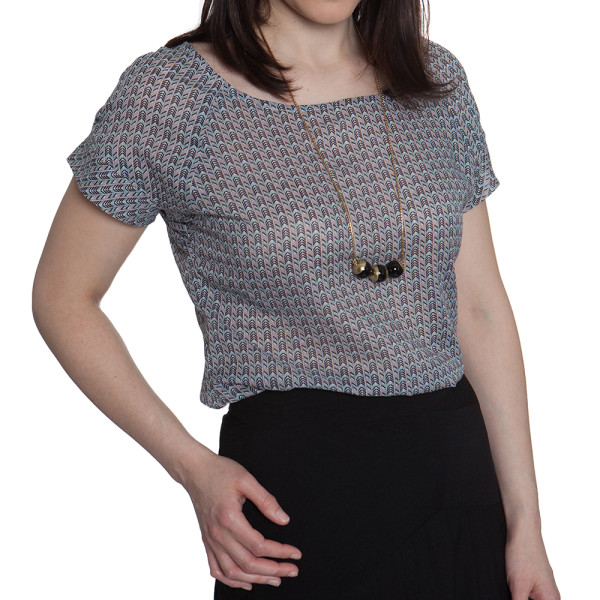 This top pattern is ideal for showing off beautiful fabrics with minimal sewing. Perhaps you have a gorgeous cut of silk that you don't want to ruin with too many darts or tucks? Or want to try some embroidery on a simple, flat garment piece? This is the pattern for you!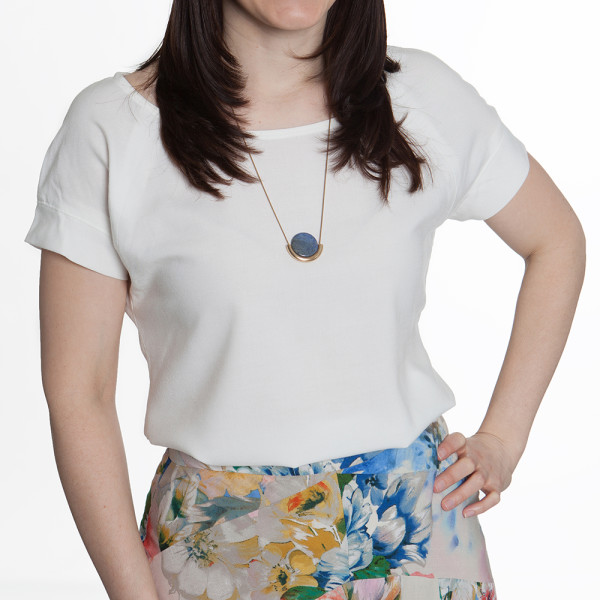 In creamy white, it's the ideal go-with-everything blouse. Wear it with floral prints, brights or solids, or jeans! Wear it under jackets and suits. It's that versatile!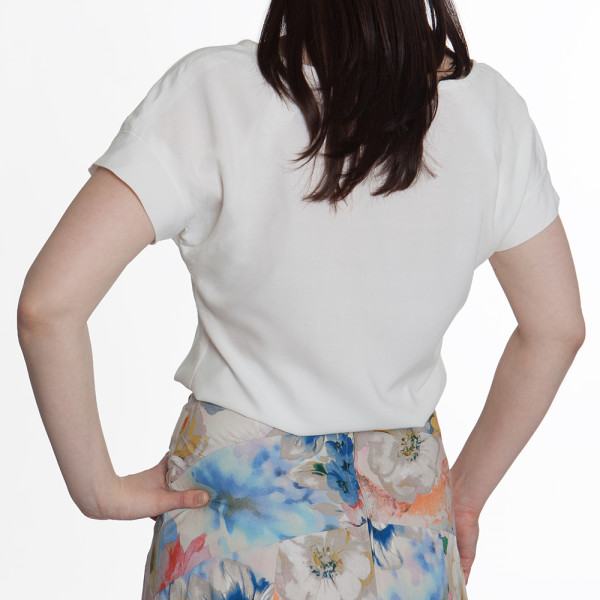 Because the cut is so simple, this top is easy to press. Perfect for traveling! The loose fit works well in warmer climates and tucks into skirts with waistbands, like the Gabriola Skirt or the Hollyburn Skirt. It's really cute worn untucked with jeans or with the Thurlows.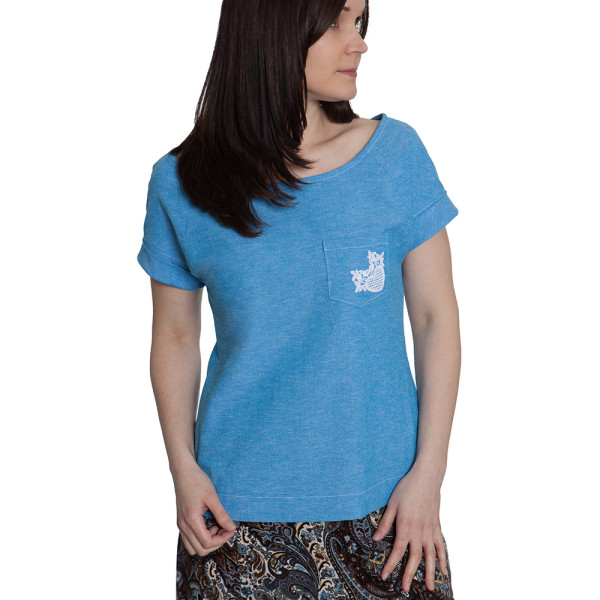 The simple style makes it perfect for embellishments. Experiment with stitching details, appliques or trims. I added a simple purchased applique to the pocket of this version but there's so much more you could do!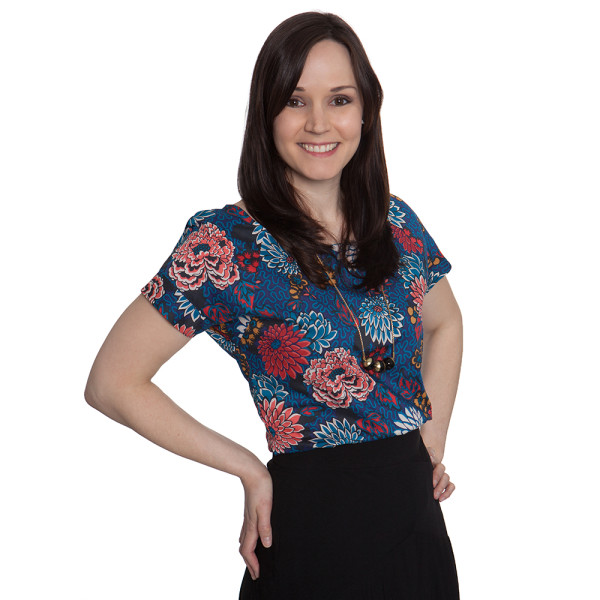 Ideal for expensive fabrics like this Liberty cotton, because it doesn't require a lot of fabric. Here it is both tucked-in and untucked.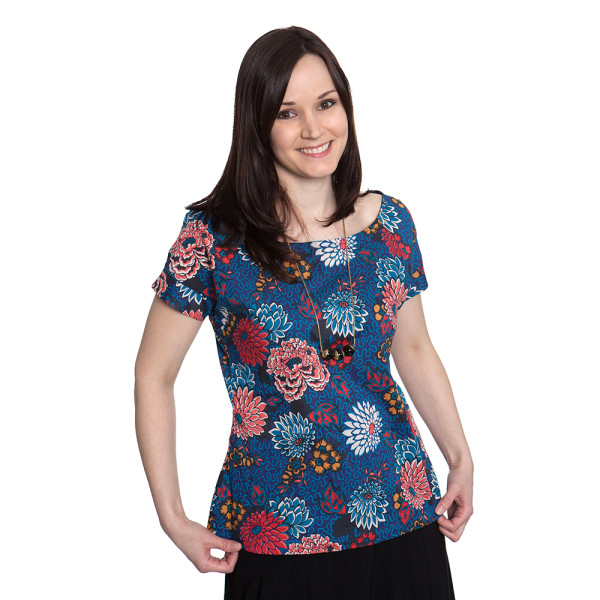 Even looking at these photos, it's hard to believe there are no darts to shape the blouse. It's like a woven tee shirt, with subtle shaping built in.
View A is the simplest, with a streamlined cut and short raglan sleeves. This version, in white or cream, makes the perfect summer top!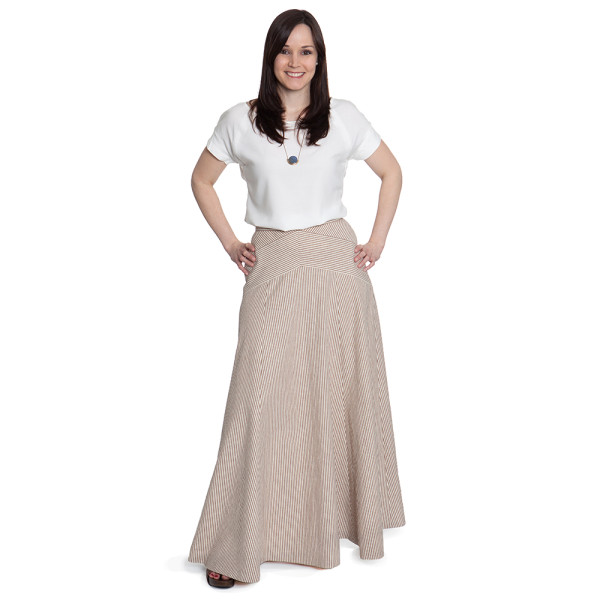 View B features tucks along the shoulders. A simple little detail on solid fabrics.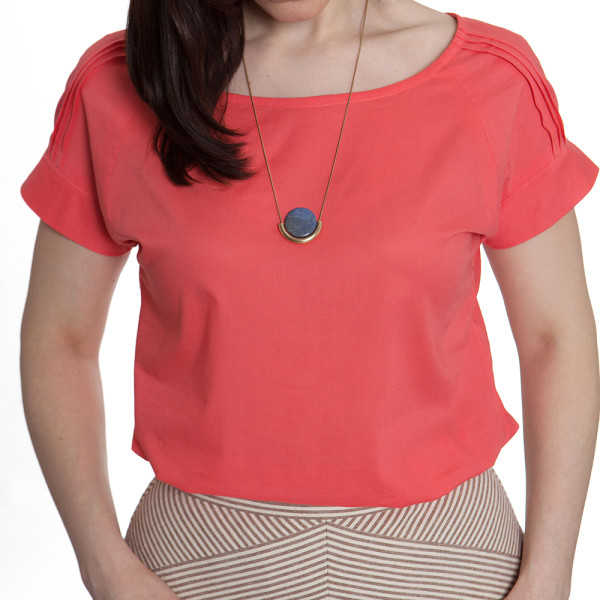 View C has folded cuffs and a pocket. This version looks great in striped or plaid fabrics, because the bands and the pocket can be on the bias to create a diagonal effect. Make the pocket in contrast fabric, lace fabric, or add embroidery or appliqué detailing!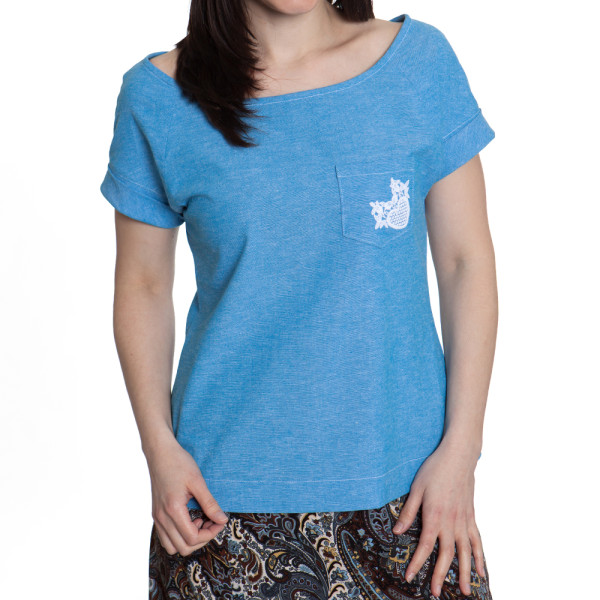 Make it dressy in silk, make it casual in a heathered knit fabric. It's so simple to sew, and equally easy to work into your wardrobe. I have plans to make up a bunch of these for the summer!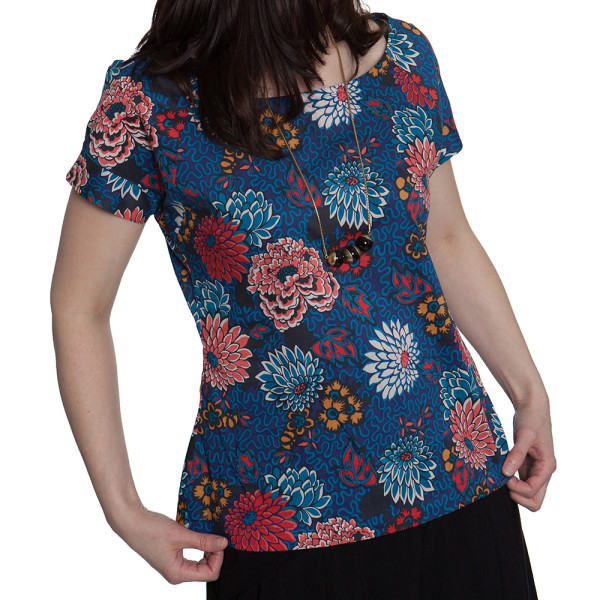 The hemline is nearly straight, so it's a great option for scalloped-edge lace and border prints too. I have a really gorgeous crochet-style lace fabric for a future Belcarra!
Fabric:
Photos by ImageryWorks – Leanne Scherp and Susannah Street
I hope you like the new pattern! It's coming soon, out for testing right now, and on track to be released in April. I couldn't resist showing it off sooner so you know there's a top that will go with your new maxi skirt.
To be notified as soon as it's ready to buy, sign up to the Sewaholic Patterns mailing list and be the first to know. Thanks for your support, everyone!