Guess what! I've found the perfect fabric for my dotted Minoru I dreamed of making, back in this post here. (And rambled on about here, too.)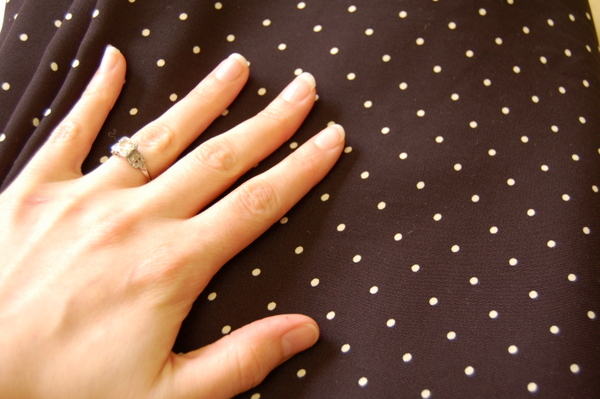 It's a polyester crepe fabric, slightly heavier than a blouse weight. Strange choice, I know! The dots are perfect though – not too large, not too prominent. (I stuck my hand in the photo so you can see how small the dots are.) It's slightly lighter than I would normally pick, so I'm going to use a more substantial lining fabric to help add body and structure.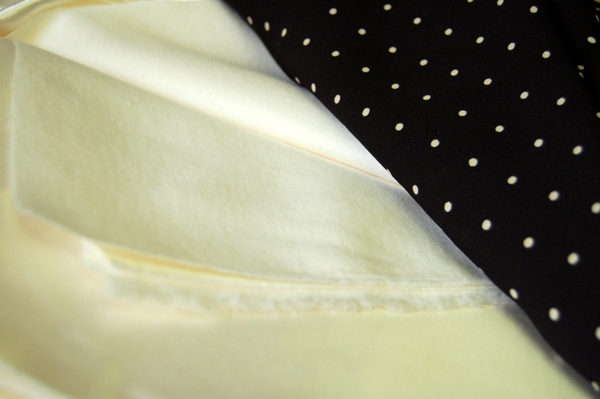 I've picked up a great gold metal-toothed zipper (from Dressew) and creamy flannel-backed lining to add a little more structure and warmth. I'm doing View B this time – no hood zipper – because I thought the zipper would weigh down the collar too much and I want it to stay drapey.
This jacket is going to be a cool summer layering piece, great for throwing over printed sundresses without looking too matchy-matchy. Perfect with just about any colour scarf or sweater (turquoise! mustard! magenta!) when Fall comes around again. If I were a white-pants girl, it would be excellent with white pants. Perhaps a white dress instead.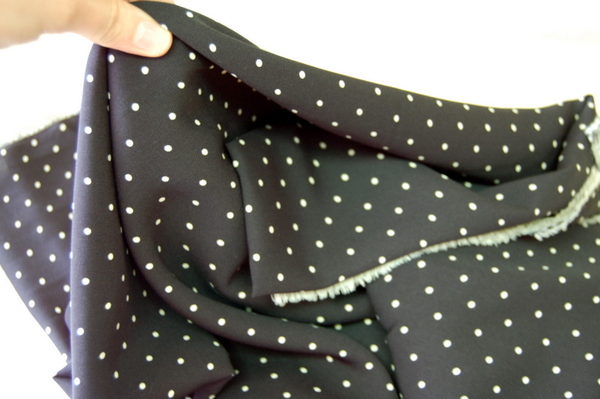 I'm so excited to sew this one up!